At 10:00 p.m. today, seven districts of the Metropolitan Region will begin to be under total quarantine
Lo Barnechea, Las Condes, Vitacura, Providencia, Ñuñoa, Santiago and Independencia are the areas where this measure will begin to take effect, seeking to ensure the isolation of the sectors that register the greatest number of new cases of Covid-1.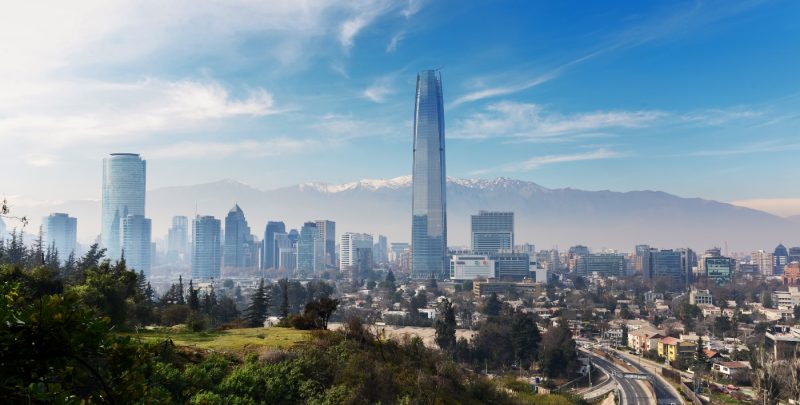 By orders of the President, Sebastián Piñera and the Minister of Health, Jaime Mañalich, seven districts of the Metropolitan Region will enter into total quarantine starting this Thursday, March 26, at 10:00 p.m., in order to prevent the spread of the coronavirus.
The areas are: Lo Barnechea, Vitacura, Las Condes, Providencia, Ñuñoa, Santiago and Independencia. Most of these sectors concentrate over 8 thousand people already in quarantine and that, in addition to the other inhabitants of these districts, will add up to a total of 1,341,000 people, who will have to remain in isolation in their homes.
"The time has arrived to impose the isolation of an entire population to their homes, in the areas where the greatest number of new cases has been reported" said Minister Mañalich, who confirmed that this measure will apply for a seven-day renewable period. Only the people from the health, basic and public services, as well as those who have an emergency, will be able to move around".
The Government has assured that none of the basic services, including supermarkets, pharmacies or medical care, will be denied. In such cases, each person, individually, must obtain a special permit at www.comisariavirtual.cl,  which will be granted with a time limit and only for said purposes:
1.- Appointments of medical attention: 24 hours of free movement.
2.- Pharmacies, supermarkets or other places that sell basic supplies:  4 hours
3.- Dismissal for persons with an autistic spectrum disorder, and their respective companion or caregiver: 2 hours of free transit
4.- To take pets for a walk, two blocks from home: 30 minutes
5.- Payment of basic services, collection of pensions and bank transactions: 4 hours
6.- To return to the place of permanent residence from a place that is under cordon sanitaire. Transit is authorized only for 24 hours, and the person must comply with a mandatory quarantine of 14 days upon arrival to their residence.
7.- To attend funerals of immediate family members: 5 hours of free transit if you live in the same region of the funeral and 24 hours if the funeral is in another region.
8.- To pick-up food from public agencies, such as JUNAEB or others: 6 hours.
9.- Attendance to summons to which an attorney or other persons may be required by law to attend: Until the completion of the transaction.
10.- Other cases that the competent authority  allows.
Authorities have also established a list of cases in which the movement of persons will be authorized for specific purposes, such as work. To do so, they will have to commute with their institutional credentials or documents accrediting their status as employees in the following areas:
1.- Medical and laboratory Personnel, public and private. It also includes personnel who offer services in these entities and those who work in veterinary services.
2.- Emergency services, such as firefighters, risk prevention and emergency response personnel.
3.- Workers of public utility services, such as those working in airports, power plant, potable water and gas personnel. Employees of service stations and fuel distributors, as well as those who work in highway operations. Telecommunications personnel, those who work in nuclear reactors, banks and financial institutions, isapres and AFPs (health insurance and social security companies), funeral services and cemeteries. In addition, those who provide postal services and delivery companies, which will be subject to the health regulations determined by the authorities.
4.- Public service officers
5.- Individuals who provide services in supermarkets, bakeries or supply centers, as well as those who trade essential household goods. Fresh market workers, presenting their patents and identity cards; workers in neighborhood stores, food stores, hardware stores and other basic goods, only if they are served by their own owners; personnel of agro-food companies, forestry and agricultural producers.
6.- Personnel working in public transport, transporters of essential goods (the delivery receipts will be their safe-passage)
7.- Concierges and security officers of buildings, condominiums or other properties.
8.- Journalists and members of media and press.
9.-  Teachers and assistants who are taking ethical shifts.
10.- People who provide services in hotels where guests are accommodated and who carry out activities that by their nature cannot be suspended or whose interruption generates some kind of alternation for the functioning of the country.
People who work in the seven districts under total quarantine may request special permits, but if during their journey they can travel through these districts without getting out of their cars or public transport they will not require a permit.
Those who use the subway or public transport will have to hold a special permit, only if they get off at a station in one of the districts mentioned above. Employers will be responsible for processing the permits, which can be held on printed paper or on their mobile devices.
Permits to perform the above-mentioned operations can be obtained in person at the police stations or at www.comisariavirtual.cl. This procedure can be carried out as of 10:00 p.m. this Thursday, March 26 and can be obtained with a password called "Clave única" given to people with a Chilean Rut and that can be retrieved via the web.  If this "Clave única" is not available, the President of the Republic himself, Sebastián Piñera, announced through his Twitter account that an application will be available in the coming days so that it can be retrieved without having to go to an office of the Civil Registry.
In addition, and according to the demand, 14 Sanitary Custom Controls will be implemented in the main access and exit points of the Metropolitan Area of Santiago, where health controls will be carried out to verify the correct compliance with the quarantine.
It is worth emphasizing that obtaining special permits makes it possible for people to transit in the above-mentioned cases to and from the seven districts in compulsory quarantine. This document is not the same as the safe-passage, which must be requested in order to make justified journeys during the curfew, which applies throughout the national territory between 10 p.m. and 5 a.m.
The web site https://www.gob.cl/coronavirus/ will provide all the updated information regarding the action plans established by the Government of Chile to face this pandemic. 
Links of interest:
Official website with the Coronavirus Action Plan: https://www.gob.cl/coronavirus/
Ministry of Health: minsal.cl
Chile´s official tourist information: chile.travel
Santiago International Airport: https://www.nuevopudahuel.cl/
Santiago Subway network: https://www.metro.cl/
Border Crossings : http://www.pasosfronterizos.gov.cl/complejos-fronterizos/
Chile´s National Tourism Board website: sernatur.cl
Official information on the current situation in Chile: https://chilereports.cl/