Chile begins massive vaccination process
The country thus joins the list of several countries that have already started their vaccination processes, including the United States, the United Kingdom, Canada, and China.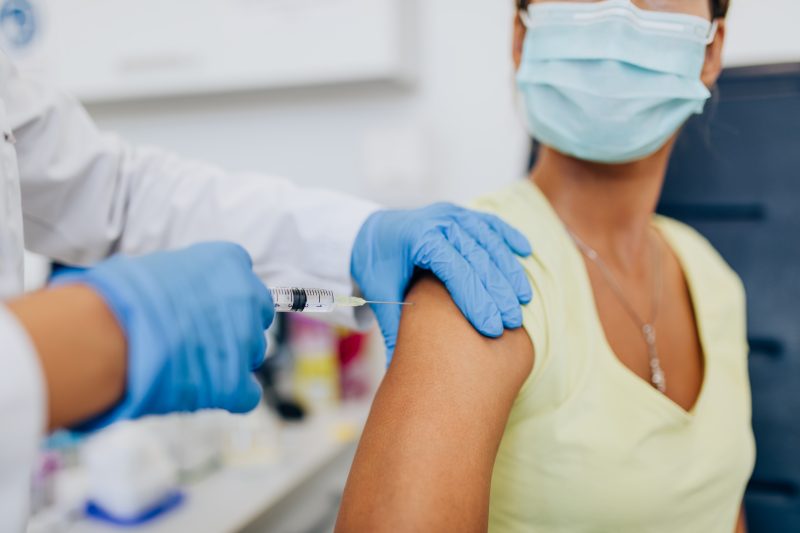 On Wednesday, February 3, the mass vaccination process began in health establishments throughout Chile.  The vaccination schedule includes the priority criteria announced by President Sebastián Piñera that includes, during the first weeks, the elderly and health staff.
This is the first step to defeat the coronavirus.  For this reason, the Chilean Government dedicated every effort to guarantee the delivery of a significant number of vaccines free of charge to all Chileans, taking special care to protect health staff and the elderly.
According to the Ministry of Health's figures, during the first quarter of this year it is expected that approximately 5 million people will be vaccinated and 80% of the population will be reached, i.e., approximately 15 million people, by the end of the first half of 2021.
The launching of the vaccination process in Chile is very good news and reflects the efforts made by the government during May of last year with different laboratories to secure the doses that our country needs.
It is worth noting that the targeted vaccination process began last December 24 with the inoculation of ICU health staff, making Chile the first country on the continent to initiate this process.
What vaccines will be used?
On December 16, 2020, the Institute of Public Health (ISP in Spanish) approved the use of the Pfizer-BioNTech vaccine and on January 20, the use of the CoronaVac vaccine from the Sinovac laboratory was approved.  As soon as other vaccines obtain international certification and are validated by ISP Chile, their use may begin.
First vaccines arrive in Rapa Nui
Rapa Nui is one of the country's main tourist destinations.  Today, although its access is restricted to tourists, the vaccination process will also begin for the island's population during the first two weeks of February.
According to the local authorities, the island is planning reopening to tourism once 80% of the island's population has been vaccinated.  Once this happens, the process for the arrival of flights will resume, which could take place -based on how the vaccination and sanitary control processes evolve- by the end of April.
Hence, entry to the island would be under strict protocols and, according to negotiations already underway with the Ministry of Health, a mandatory vaccination certificate will be requested at least 45 days before the flight to Rapa Nui.