Industry news: Flight reactivation, health protocols, and airport modernization
This 2021 the tourism industry has several news related to airports, from Covid-19 contagion prevention steps to tenders. The tourism sector is looking to get back on its feet in 2021 after a difficult year resulting from the Covid-19 pandemic that affected the industry.  Aiming at the reactivation of flights and operations, airports have taken […]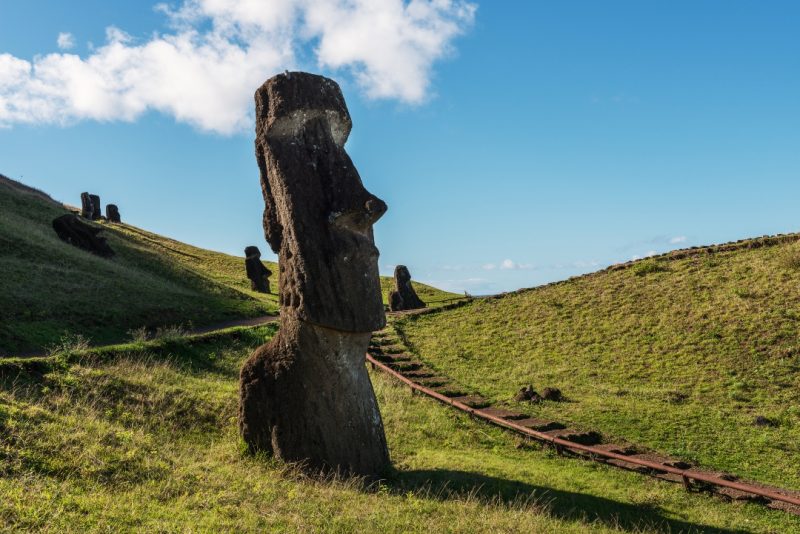 This 2021 the tourism industry has several news related to airports, from Covid-19 contagion prevention steps to tenders.
The tourism sector is looking to get back on its feet in 2021 after a difficult year resulting from the Covid-19 pandemic that affected the industry.  Aiming at the reactivation of flights and operations, airports have taken important steps for the new year.
Arturo Merino Benitez Airport Prevention Steps
With the opening of borders only through the Arturo Merino Benitez Airport as of November 23, 2020 and except for flights from the United Kingdom, the AMB airport began operating 24/7 domestic and international flights and under strict bio sanitary measures.
More than 4,600 stickers establishing distancing between people were installed at boarding gates and on the third floor.  Additionally, acrylic dividers and copper surfaces were installed at the check-in area to minimize the virus' life span.  There are luggage self-labeling points, shuttle buses are disinfected, the use of face mask is mandatory throughout the terminal and proper use is monitored, there are more than 70 hand sanitizer gel dispensers, Covid-19 safety videos are shown, and audios providing prevention information are played every 15 minutes.
Flight reactivation
The above measures are required given the reactivation of domestic flights of LATAM, SKY, and JetSMART, airlines that operate the Antofagasta, Arica, Balmaceda, Concepción, Calama, Copiapó, Iquique, La Serena, Puerto Montt, Punta Arenas, Valdivia and Temuco routes.  There are reminders at the airport advising those residing in districts under Step 2 that they must request the Special Vacation Permit to travel to districts under Step 3 or higher, while those traveling between Step 3 districts must carry their identification card, health passport, and wear a face mask.  If they are traveling between Step 3 districts or higher and must make a connection at the AMB airport (currently under Step 2), they may do so without additional documentation as they will only be in transit at the airport.
Regarding the reactivation of international flights, the AMB airport asks passengers to check with the corresponding airline the availability of flights and reservations, as this information is based on the health status of each country and the steps taken for connections with Chile.
Hence, LATAM (to/from Asuncion, Buenos Aires, La Paz, Bogota, Lima, Guayaquil, Santa Cruz de la Sierra, Miami, Sao Paulo, Madrid. Via Sao Paulo connection: London, Madrid, Frankfurt, Mexico, Lisbon), IBERIA (flights between Santiago and Madrid), AIR FRANCE (between Santiago and Paris), KLM (only flights from Amsterdam to Chile), AMERICAN AIRLINES (Santiago – Miami), COPA AIRLINES (between Santiago and Panama City), AEROLINEAS ARGENTINAS (between Santiago and Buenos Aires), AVIANCA (between Santiago and Bogota), SKY (between Santiago and Lima, Buenos Aires, Rio de Janeiro, Sao Paulo, Bogota), JetSMART (between Santiago and Buenos Aires, Lima, Arequipa, Trujillo, Bogota and Cali), UNITED (between Santiago and Houston), AEROMÉXICO (between Santiago and Mexico DF), LEVEL (between Santiago and Barcelona) and DELTA (between Santiago and Atlanta) are currently operating.  BRITISH AIRWAYS has canceled its flights until further notice.
Modernization of the Punta Arenas and Balmaceda airports
The Ministry of Public Works renewed the concession of the Carlos Ibáñez del Campo airport in Punta Arenas and renewed the first concession of Balmaceda airport.  The company awarded both concessions is Cointer S.A., which will manage both terminals.
These airports depend on each other since the Balmaceda airport, which basically serves the local population, is handled by Punta Arenas, which has higher traffic and growth options. Therefore, Cointer's challenge is to modernize the two airports, as well as to ensure a high-standard service based on users and operation schedules, expanding the number of square meters of both airports.