New changes to the Step-by-Step Plan due to the country's epidemiological status
The government announced steps with stiffer district phases.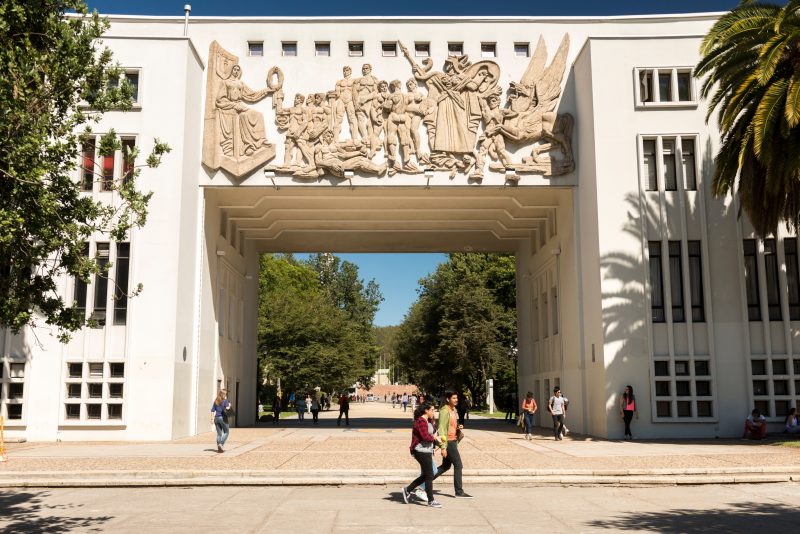 Due to the increase of Covid-19 positive cases the health authorities announced new restrictions and changes to the Step-by-Step Plan that will apply as of Thursday, January 14th at 5:00 a.m., in addition to last week's announcements on the six-month extension of the Health Alert.
After 10 months of the pandemic, the Step-by-Step Plan will be updated based on the current epidemiological status and scientific evidence available to date.  The numbers are overly concerning, as there is an increase in the number of people infected in all regions.  New cases have increased by 36% nationwide.
Changes include a stricter quarantine that will last a maximum of four weeks, subject to evaluation. During this phase Collective Permits will be restricted; two permits per person per week and for two hours each will be available.  Essential activities can be done with a Single Permit and teleworking is recommended when possible.
The Transition Phase was also changed allowing social gatherings during the week with a maximum of five people.  Work activities are resumed from Monday to Friday and quarantine is maintained during weekends and holidays.  Only one permit per weekend per person will be issued, lasting two hours and freely available, without having to state reason to leave home.  Additionally, preschools and nurseries will be opened and the sale and consumption of food will be prohibited in venues.  Restaurants will be allowed a maximum amount of people per table and music will be forbidden.
During Phases 1 and 2, outdoor activities will be allowed during the "Choose to Live Healthy" schedule, between 7:00 and 8:30 am, without permit.  No car or public transportation may be used for said activities.
In districts under the Preparation and Initial Opening Phases, outdoor activities are encouraged; inter-regional trips to areas under Step 3 or higher are allowed.  Social gatherings in private homes will be allowed for a maximum of 15 people during the Preparation Phase, home residents excluded, and 30 people during the Initial Opening Phase, home residents excluded as well.
The Final Opening Phase will not be applied in any district of Chile until there is a significant population group vaccinated.
Step-by-Step Plan Changes
As of Thursday, January 14 at 05:00 hours 72 towns in Chile will roll back Phase, of which 25 districts will return to a Quarantine Phase, i.e, total confinement.  Areas to roll back are: Antofagasta and Mejillones, in the Antofagasta Region; San Vicente in the O'Higgins Region; Teno in the Maule Region; Talcahuano, Hualqui, Concepción, San Pedro de la Paz and Chiguayante, in the Biobío Region; Renaico, Galvarino, Victoria and Temuco, in the Araucanía Region; Valdivia, Los Lagos and Río Bueno, in the Los Ríos Region; Quellón, Calbuco, Dalcahue, Castro, Ancud, Puerto Montt, Puerto Varas and Osorno, in the Los Lagos Region; and Aysén in the Aysén Region.
The number of quarantined districts increased from 18 on January 11 to 42 on January 14, a 133% increase.  Additionally, the number of inhabitants under quarantine increased from 1,475,657 to 3,896,30, a 164% increase.  This new status will lead to a limitation of Holiday Permits, since traveling to quarantined areas will not be allowed.
Hualaihué in the Region of Los Lagos; Recoleta, Buin and La Pintana, in the Metropolitan Area; Quillón and San Carlos in the Ñuble Region; Gorbea and Lautaro in the La Araucanía Region; Máfil, Futrono and Lago Ranco, in the Los Ríos Region; Zapallar in the Valparaíso Region; Santa Cruz, Chépica, and Las Cabras in the O'Higgins Region; Sagrada Familia, Yerbas Buenas, Linares, and Constitución in the Maule Region; Arica in the Arica y Parinacota Region; Pica and Pozo Almonte in the Tarapacá Region; and Calama in the Antofagasta Region will move to the Transition Phase.
All the districts of the Atacama Region will be under the Preparation Phase (Chañaral, Caldera, Alto del Carmen, Freirina, Huasco, and Vallenar), except Diego de Almagro, Copiapó and Tierra Amarrilla which roll back to the Transition Phase.  All the districts of the Coquimbo Region will be under Step 3 (Canela, Illapel, Los Vilos, Salamanca, Andacollo, Coquimbo, La Higuera, La Serena, Paihuano, Vicuña, Combarbalá, Monte Patria, Ovalle, Punitaqui, and Río Hurtado).
Links of interest
Full details on the operation, restrictions and changes of the new steps implemented for the districts as part of the gradual strategy implemented by the Government of Chile to manage the Covid-19 pandemic are available at www.gob.cl/pasoapaso.
Coronavirus Action Plan Official Site www.gob.cl/coronavirus
Step by Step Plan www.gob.cl/coronavirus/pasoapaso
Ministry of Health www.minsal.cl
Permits and special permits www.comisariavirtual.cl 
Santiago Airport www.nuevopudahuel.cl 
Border crossings www.pasosfronterizos.gov.cl/complejos-fronterizos
Official tourism sites www.subturismo.gob.cl and www.sernatur.cl