Metropolitan Region Under Quarantine
As of 5:00 a.m., Saturday, March 27th, every Metropolitan Area municipality will enter Phase 1, Quarantine. Additionally, in that weekend the temporary travel permit per person that was in effect for destinations under Phase 2 will be suspended to minimize traveling.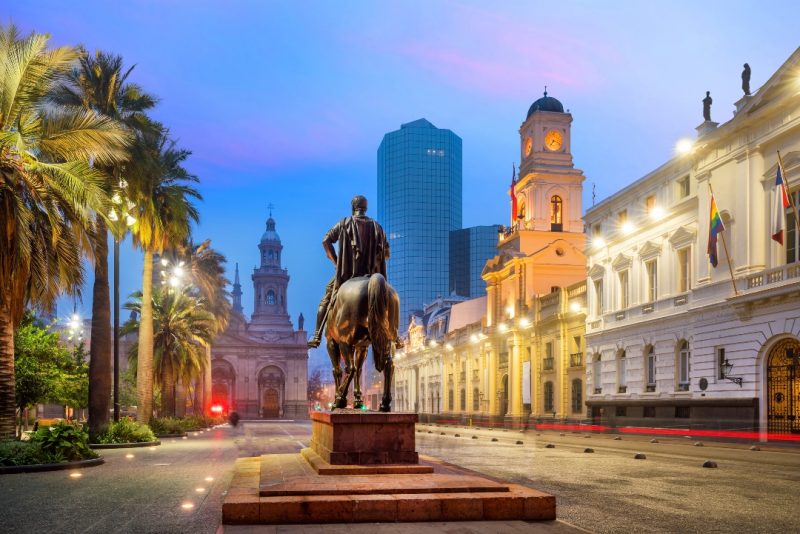 With this protocol, the 14 districts of the Metropolitan Area that were under Phase 2 are added to the total of 17 districts in the country under total lock down.
The balance delivered by the health authorities showed an advance of the Coronavirus in the country, which is why once again a call was made to take extreme preventive measures and self-care to avoid the spread of the virus.
As of this weekend, restrictions will increase throughout the country, with a total lock down in Antofagasta, six districts reverting to Phase 2 (Transition), and only three districts advancing to Phase 3 (Preparation) as of Monday 29th at 5:00 a.m.
ENTRY TO CHILE AND NEW VARIANTS
According to information provided by the Institute of Public Health, 64 cases of the Covid-19 British variant and 45 cases of the Brazilian variant were detected at the Arturo Merino Benitez Airport.
As a result of the above, the health authorities decided to tighten measures for travelers entering the country; hence, as of March 31st, anybody arriving in Chile, whether Chilean, foreigner or permanent resident, must remain under quarantine for five days in a transit hotel, where a new PCR test will be performed.
If the result is negative, the 10-day quarantine may continue at the final destination or at home. If positive, the patient will be transferred to a health residence to continue with the lock down.
All costs associated with this new sanitary measure must be paid by travelers, except for those who started their trip before Saturday, March 27th.
COVID-19 STATUS IN CHILE
The latest daily balance reports show nearly 7,000 new coronavirus cases per day, totaling 954,762 infected cases, of which 38,699 are active. To date, Chile has recorded 22,524 deaths since the onset of the pandemic.
However, the vaccination plan has continued to advance and to date our country already has more than 6 million people vaccinated with first and second doses.
For more information, please visit www.gob.cl/pasoapaso for details on all restrictions and changes to the Step-by-Step Plan protocols.
Links of interest:
Official Coronavirus Action Plan site: www.gob.cl/coronavirus
Step-by-Step Plan: www.gob.cl/coronavirus/pasoapaso/
Ministry of Health: www.minsal.cl
National vaccination plan: https://www.gob.cl/yomevacuno/
Applications for permits and curfew permits: www.comisariavirtual.cl
Santiago Airport: www.nuevopudahuel.cl
Border crossings: www.pasosfronterizos.gov.cl/complejos-fronterizos
Official Tourism Websites: www.subturismo.cl and www.sernatur.cl
Official tourist information websites: www.chile.travel/ and www.chileestuyo.cl/