BirdsChile: a journey to the territorial and cultural diversity of Chile
---
The BirdsChile Company has been guiding its passengers' trips since 2009, working with local organizations and naturalist guides to provide a unique experience.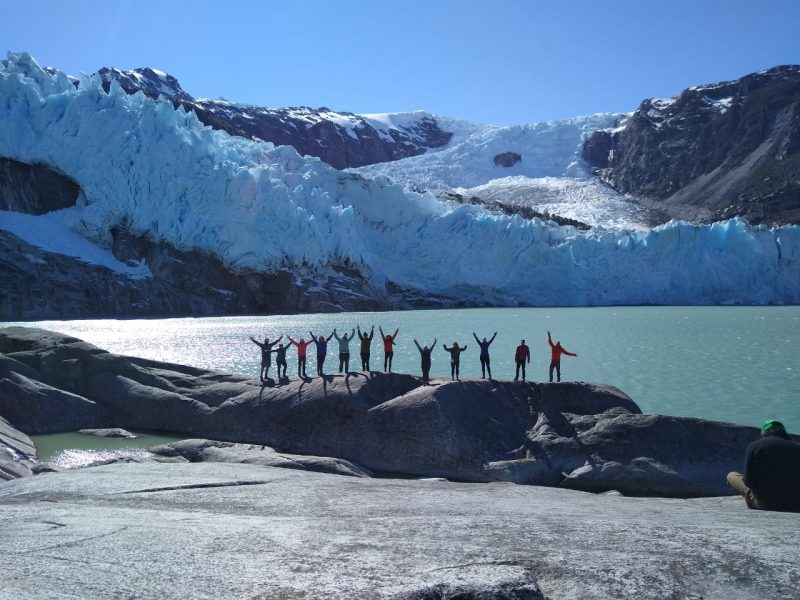 BirdsChile has been guiding its passengers' trips since 2009, working with local organizations and naturalist guides to provide an immersive, genuine, and safe experience that allows everyone to learn about the diversity of Chilean flora and fauna.
Not only do they keep their impacts on the ecosystem at a minimum, but they also directly contribute to the regeneration of the territories and support the communities who live there.
Since its beginning, they have been developed and certified to meet their commitment with the environment and the passengers who live an experience with them.
"For us, the truth is that there never was another option. If you think about it, in one way or another, those of us who work in tourism do our work from a heritage that belongs to everyone, thus creating an environment of conservation and restoration is natural for us" explained Raffaele Di Biase, co-founder of BirdsChile, in an interview with Trade News.
– How did this initiative come out?
– I had been working for a while as an expedition leader in Chile, Argentina, and Antarctica looking for new routes and ways to discover these territories. Transforming this exploration into a company was something that started as a necessity. It was the birth of my daughter which made my wife Tere, co-founder of BirdsChile, and I decided to start a company to show the places that we had visited and loved until today.
– What is the motivation for this sustainable and responsible business model with the environment? 
– Our motivation for a long time ago has been a naturalist perspective. We think that the people who come here to live an experience with BirdsChile are not just customers, for us they are travelers. That difference is related to the trip not just being an entertainment activity, but what the traveler seeks is to explore, which is a natural desire for human beings. From that perspective, travel with BirdsChile is one to learn about culture, territory, and biodiversity on a discovery journey with an environment that we want to care for and help to restore.
– How do low-impact measures work?
– A journey is also an act of empathy. We use the concept of "Giving back" when the traveler becomes a protagonist of actions that are for Chile and its communities. According to our work with NGOs through commercial agreements, donation per passenger, and involved activities in support of the communities, we help to finance the work that is being done in the territories, so the passengers live a real experience of what is happening in that territory and with those people. Our alliances with NGOs such as Gato Andino in northern Chile, Legado Chile Foundation, and Rewilding Chile Foundation in the south, guarantee us that we are with people who have a permanent presence all over the country.
A unique experience
Two points make the experience that BirdsChile offers different from others and are related to the perspective and the territories. Its naturalist perspective seeks to provide an authentic experience, which allows travelers to learn about the community's reality and at the same time get involved with their problems, and even help if it is possible.
The territories where these experiences are developed have a great diversity, which implied differences between territories and communities. The journey with BirdsChile is full of authenticity and diversity as well as being hard to find.
"One of the greatest beauties of Chile is that you can go through several landscapes with one of the most privileged diversities in the world, from deserts to steppes, forests, rivers, lakes, and mountains. These territories also offer a very privileged human variety. The communities that are set up in the desert are greatly different from the ones that you can get to know in the forest or the steppe."
– What part of Chile are these experiences carried out in?
– The traveler who arrives in Chile comes looking for diversity. For some reason the traveler who wants that offer has come to Chile instead of going to other beachy destinations that can be closer or more comfortable. As we mentioned before, this journey is not just about leisure or relaxation, but about discovery.
– How do local communities participate and how is their cultural identity preserved in every experience? 
Not all travelers have the same way of connecting with local communities. For this reason, they have the freedom to discover within their limits. However, what we make easier is direct contact in an honest, open, free, clear, and authentic way.
– Do you have any examples?
An example is the Huilliche community in the south, where they receive us without having anything set up, neither a show nor a dynamic. Instead, there is just the natural human meeting, with all the topics and questions in which they share their experiences and their knowledge and travelers' knowledge.
-What would you say that travelers keep with them after having an experience with BirdsChile?
What travelers keep with them after a journey with BirdsChile is a real experience. They have the surprise of having discovered and explored a country from a naturalist exploration perspective of nature and cultures. Moreover, they have with them all the good things about the destinations, but also the concern about the threats that those territories have. That is also good for us because what we want is that they get to know those topics, which are what finally creates ambassadors who help the territories to solve these problems.
The specific territories that BirdsChile visits are:
Arica
● San Pedro
● Santiago Central Zone and Coast
● Los Lagos
● Chiloé
● Aysén
● Magallanes
---