Chile wins for the second year as the Best Destination in South America in the WTA
---
In addition, for the eighth consecutive year, our country was crowned Best Adventure Destination in the region, while the Atacama Desert was chosen for the fifth time as Best Romantic Destination.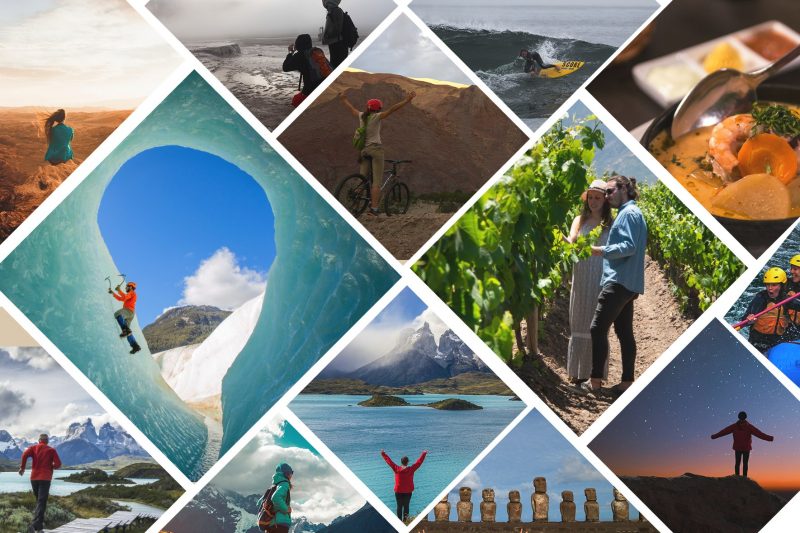 Chile is the Best Destination in South America of 2022, and we don't say it, but the World Travel Awards (WTA) do. The awards which are known as the "Oscar Tourism Awards" for the second year have determined that our country is leader in the region.
This was not the only recognition, since the WTA gave two other awards to national tourism, which remains at the top of South America: for the eighth consecutive year, Chile was chosen as the Best Adventure Tourism Destination, while the Atacama Desert held the title of Best Romantic Destination for the fifth time.
"These awards confirm that Chile has enormous potential," said the Undersecretary of Tourism, Verónica Kunze, highlighting that these awards are a sample "of the work that entrepreneurs and businessmen in the industry do to diversify destinations and provide options for travelers".
"This will undoubtedly boost the arrival of foreign tourists to Chile and will be an important factor in meeting the projection of almost 1,900,000 international visits this year," added the national tourism authority.
For her part, the acting SERNATUR national director, Beatriz Román, pointed out that "these achievements show the powerful work we have done in terms of promoting our tourist attractions."
"In addition to thanking those who voted for Chile, we urge tourists to continue discovering the wonders of our country and later to vote in the world nominations which are coming soon", added Román.
World Travel Awards
The World Travel Awards honor the best destinations, hotels, tourist attractions, airlines, and institutions in the travel industry each year. The WTA continental competitions are held first, to then give way to the world competition, where Chile —Best Destination in South America 2022— will also be present.
These nominations and instructions on how to vote will be announced in the coming days.
---