Chile crowned five-time champion for adventure tourism in South America
---
For the fifth year running, Chile has won the category of South America's Leading Adventure Tourism Destination 2019 by the World Travel Awards (WTA), also known as the Tourism Oscars.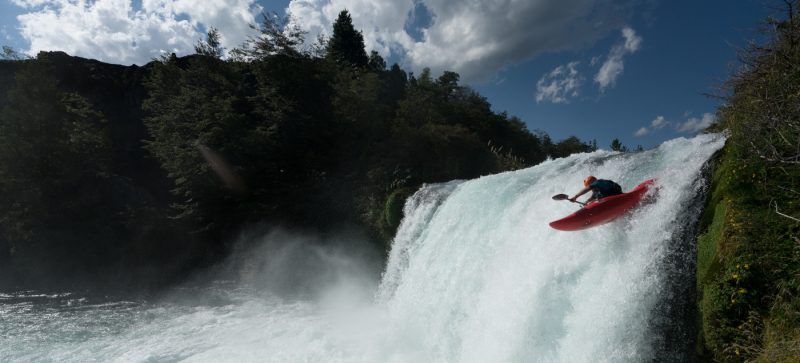 Chile jockeyed to position itself in this category among leading tourism destinations, including Brazil, Peru, Ecuador, Uruguay, Colombia and Argentina, winning the prestigious first place and the chance to compete in the world competition for the title of World's Leading Adventure Tourism Destination, a title also held by Chile in 2016, 2017, and 2018.
Additionally, for the first time this year, Chile also won South America's Leading Nature Destination 2019, while the Atacama Desert was recognized for the second consecutive year as South America's Most Romantic Destination 2019, surpassing Buenos Aires, Cartagena de Indias, Galapagos, and Rio de Janeiro.
Attractions and growth of the tourism sector
The 26th edition of the World Travel Awards for Latin America was held on Saturday, July 13, in La Paz, Bolivia, which was chosen as the venue for 2019. Representing Chile, the ceremony was attended by the Undersecretary of Tourism, Monica Zalaquett, the national director of Sernatur, Andrea Wolleter, and the Consul General of Chile in Bolivia, Manuel Hinojosa.
From Bolivia, the Undersecretary of Tourism, Monica Zalaquett, said that "this award ratifies the growing recognition that our country has internationally as a tourist powerhouse. This is due both to our multiple attractions as well as the efforts we, as a government, are making to attract more visitors every day. The industry is a virtuous circle, with great impacts for the economy. In fact, it is currently the sixth largest exporter of goods, contributing 3.3% of Chile's Gross Domestic Product.
Sernatur's National Director, Andrea Wolleter, said that "it is a proud moment for us that Chile is recognized, over its competitors, for its diversity of landscapes, unexplored nature, extreme experiences and the warmth of our people.  These same characteristics led us to attract more than 5.7 million foreign tourists to Chile 2018, and we're certain they will also lead us to be the world leaders in adventure tourism.
Don't forget to vote!
The Oscars of Tourism seek to promote and develop travel and global tourism industries, reward excellence and diversity, and provide a showcase for the winners of these internationally prestigious awards.
Soon, our country will enter the world competition to defend its title of Leading Adventure Tourism Destination, already held for three consecutive years. Voting opens on September 12, 2019 and will be open until October 20.
---