Explora has been acknowledged as the world's leading expedition company
---
Explora was recognized as the world's best expedition company of the year in the "World Travel Awards" for its hotels and Travesias in Chile, Peru, and Argentina.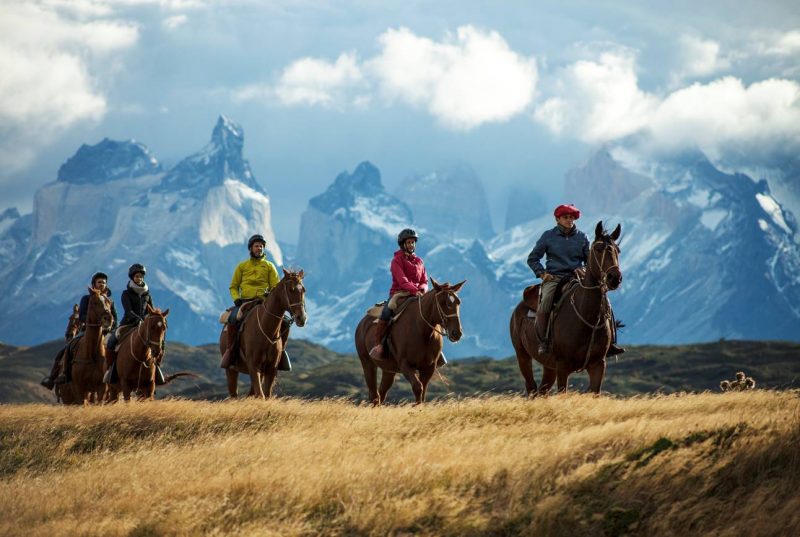 Every year, the "World Travel Awards" –known to be the Oscars of the travel industry– recognize excellence in every field of the industry. This November 28, in the final ceremony held at the Opera House in Oman, explora received the top award in competition: the world's best expedition company.
explora was already familiarized with these awards. Besides being acknowledged as the best South American expedition company for eight years in a row, it has received individual honors for its hotels, including the best resort in Chile for explora Patagonia, and the best boutique hotel in Peru for explora Valle Sagrado. However, the highest honor came this year.
In the words of Gonzalo Undurraga, explora's CEO, and who accepted the award in Oman: "This is an acknowledgement for explora's commitment to its travelers. Our focus is on helping them go beyond what's obvious, delving deeper into the culture and nature of unique locations. We want them to worry about nothing else but enjoying, learning and deeply exploring the territories where we are, with a particular focus on their conservation. This philosophy and way of understanding travel is what makes us different".
Explora currently runs hotels in the Chilean Patagonia, Atacama and Rapa Nui in Chile, and also in the Sacred Valley of the Incas in Peru. The company is currently devoted to growing and renewing its success. In 2020, it will launch its new Atacama – Uyuni Travesia, connecting two of the most attractive destinations in South America in a private trip of up to 11 nights. Additionally, next year it will introduce a new destination, Argentina, with the new explora El Chaltén lodge located in the Argentinean Patagonia.
 About Explora
Established in 1993, explora proposes a way of traveling based on the deep exploration of remote destinations whereby every hotel has been designed as a headquarter from where to explore the surroundings, combined with guided explorations and a cozy infrastructure. All its programs consider an end-to-end experience, including accommodations, transfers, meals, and beverages, and the option to choose and conduct daily guided explorations. Currently, explora is present in seven remote destinations in South America (Torres del Paine, Easter Island, and Atacama in Chile; the Sacred Valley in Perú; Salta and El Chaltén in Argentina; and Uyuni in Bolivia).
---