Futaleufú and Puerto Natales stand out among the 100 most sustainable destinations in the world
---
The Sustainable Top 100 event is organized by Green Destinations to showcase good sustainable practices in emerging and consolidated destinations.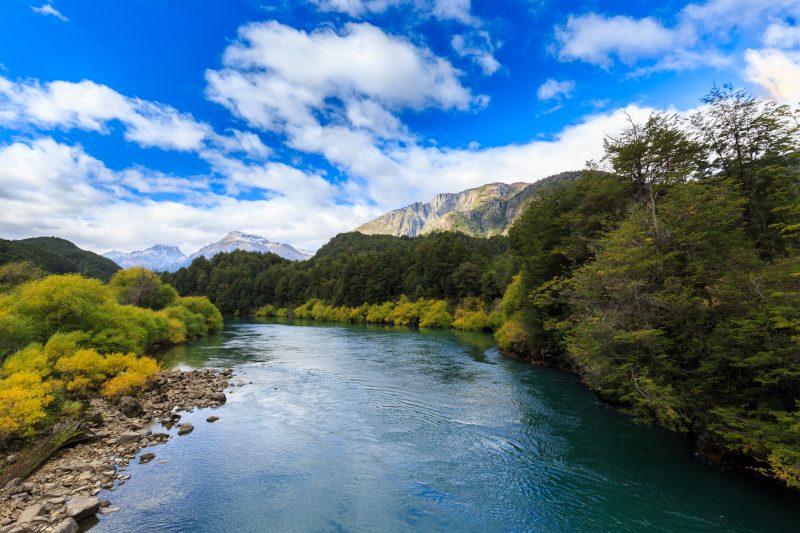 The non-profit organization Green Destinations announced the 100 most sustainable places on earth for 2020, a list that includes two national destinations: Futaleufú, in the Los Lagos Region, and Puerto Natales, in the Magallanes Region.
In its sixth edition, which took place during the Global Green Destinations Days 2020 contest, the event highlighted the most sustainable, responsible, and attractive destinations for visitors from an experience standpoint that also serve as inspiration for other destinations, as well as for tour operators and travelers.
Hence, Futaleufú and Puerto Natales -thanks to the joint effort with their municipal tourism units- join other destinations in Chile that had already been selected in previous years, such as Cabo de Hornos, Chiloé, and Huilo-Huilo.
The Undersecretary of Tourism, José Luis Uriarte, valued the recognition granted to Futaleufú and Puerto Natales, and congratulated "the great work that different districts of Chile are doing to ensure that the development of tourism is responsible and sustainable, not only thinking of today, but also that future generations can enjoy how wonderful our country is.  The post-pandemic scenario will place even more value to sustainable tourism, where contact with nature and the authentic will be fundamental.  Within this context, our country has a great potential and we must continue working to promote new sustainable destinations."
For the  national director of Sernatur, Andrea Wolleter, this new distinction received by the country "shows the potential we have thanks to the natural attributes of our territory and comes at a time when the revival of tourism requires a commitment from the destinations.  We must be able to greet a new tourist profile that will demand nature and outdoor activities under strict rules of hygiene and sanitation of areas".
On his part, the governor of Palena, José Luis Carrasco, pointed out that "our interest as government is to promote tourism as a strategic development pillar for the Province of Palena, so this recognition received by Futaleufú goes precisely in that direction, it is another demonstration that tourism is an industry to which we must dedicate permanent efforts to achieve a strong public-private alliance.  In this sense, we recognize the work of tourism entrepreneurs, micro entrepreneurs, every Futaleufú resident, and their municipality.  Without a doubt, this is a great step to reinforce the territorial identity of our province."
Green Destinations
Tourism is facing its most complicated days as the result of the Covid-19 pandemic and, within this context, the management of sustainable destinations is an important challenge for an orderly and responsible recovery.
For their efforts in this area, the destinations of Natales (in the Magallanes and Chilean Antarctica Region) and Futaleufú (in the Los Lagos Region) were selected to join the list of the Top 100 Sustainable Destinations of this year.  In the case of Natales, this is its second recognition, as in 2019 it obtained the third place as the most sustainable destination in the Americas, following Galapagos in Ecuador and Thomson-Okanagan in Canada.
The task consists of reviewing thirty sustainability criteria and checking the degree of progress at each destination.  In the words of Felipe Vera, Green Destinations' representative for Chile, it is understood that "no destination is totally sustainable due to the continuous human-generated impacts; however, being part of this process allows us to recognize efforts and good practices that tourism activities carry out.  Within a pandemic context that continues affecting the world tourism industry, these instances position Natales and Futaleufú in a select group of territories that advance decisively towards sustainability."
Thus, thanks to Futaleufú and Puerto Natales, Chile was able to position itself alongside Brazil, Ecuador, and Peru as the only South American representatives in the Green Destinations event.
Check out the list of the one hundred most sustainable destinations in the world at greendestinations.org/sustainabletop100.
---