IBIS Budget in Providencia: A new hotel in the middle of the Montt district
---
LOCATED IN ONE OF THE BEST AREAS FOR TOURISM AND BUSINESS, ACCOR OPENS THE DOORS FOR THE FIRST IBIS BUDGET IN SANTIAGO, CHILE. THE NEW IBIS BUDGET HOTEL OFFERS A UNIQUE RATE IN A CHARMING ENVIRONMENT.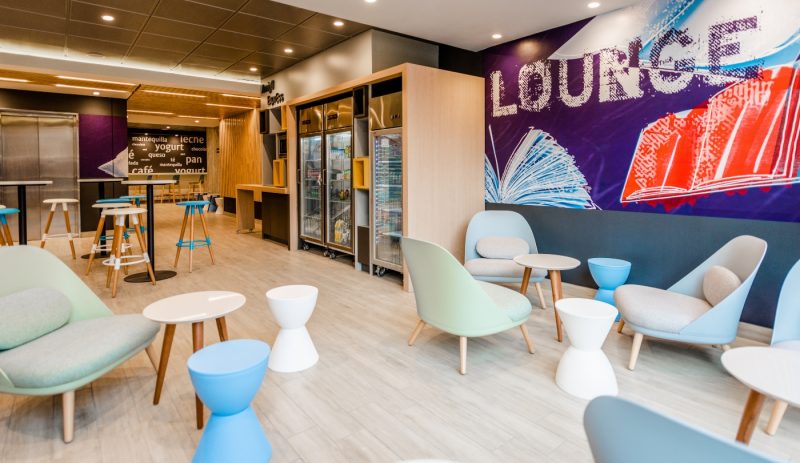 With an urban personality that is reflected in its versatile common areas, the Ibis budget hotel in Providencia opens its doors to guests looking for the best location at an affordable price.
The new infrastructure of the Accor chain, a member of the Ibis brand, will receive those looking for autonomy, simplicity and comfort in the center of the Montt district, an emerging hub of gastronomic, heritage and cultural development that will be enriched with the opening of this new hotel.
A total of 151 single, rooms conditioned for two to three people, with intuitive and functional design, free Wi-Fi, Cable TV, low rates and additional services, such as fast check out, 24-hour market and a breakfast buffet, form part of what the New Ibis Budget Providencia (3284 built square meters) has to offer. It will be located steps from the Manuel Montt metro and close to many of the capital's main tourist attractions, as well as bars and restaurants.
"We were interested in bringing an economic, comfortable and functional option to Santiago, designed for travelers looking for smart prices in a privileged sector of the capital to boost Accor's portfolio, consolidating ourselves as the largest hotel chain in the country," Franck Pruvost explained, Accor COO for Hispanic countries.
This new Accor project, designed for millennials, is part of the more than 600 hotels and 61,000 rooms of the Ibis brand, present in 20 countries, a figure that continues to expand internationally. In Chile, it will be the 4th operational Ibis Budget Hotel, after those constructed in the cities of Iquique, Calama and Copiapó. Two others form part of the portfolio as future projects.
The hotel represents an investment of CLP$438M, with Ingevec S.A, the Albala family, Amszynowski family and Peruvian Kulisic family as its main investors.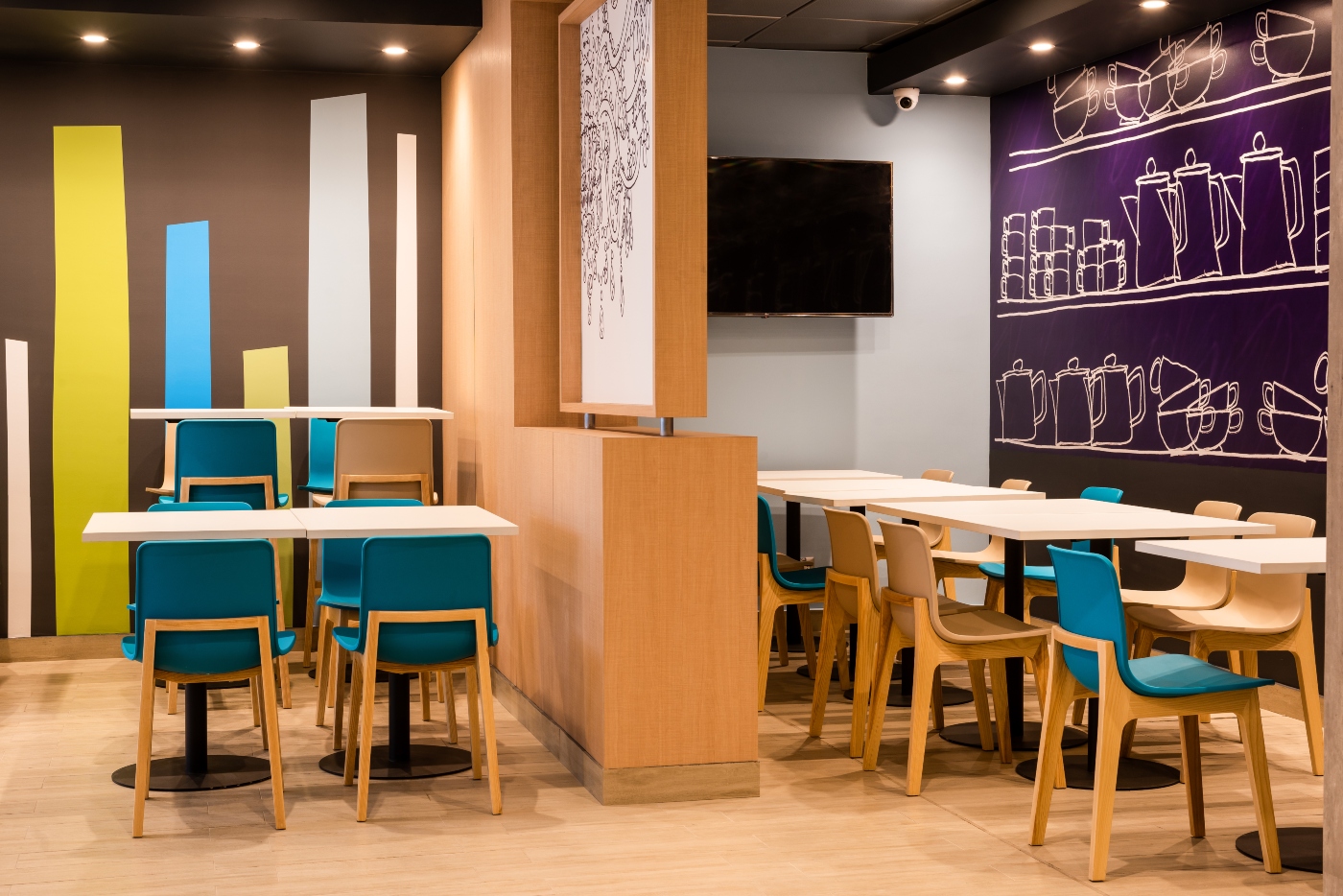 Urban Environment
The Montt district, located between the three main avenues of Manuel Montt, Nueva Providencia and Pocuro, is a gastronomic hub composed of diverse and entertaining culinary delights in the form of bars and restaurants. In addition, it has heritage landmarks and attractive cultural centers, such as the Nescafé de las Artes Theater.
Its cobbled streets and excellent location charm those who seek an entertaining urban spot that offers hustle, but also a quiet and safe environment.
The new Providencia Ibis Budget wanted to preserve this identity in a mural of about 40 square meters, which depicts places that are typical of Santiago, including tourist attractions such as the Costanera, the Teleferico, the Sculpture Park, the Bellavista district and others. The mural presents Chile's capital as a place where urban sports and art converge, such as skateboarding, cycling and graffiti.
The artwork was made by the "ALAPINTA" collective artist, Gabriel Veloso, who has taken his plastic interventions to various places around the world, such as Canada, Mexico, Germany and Tierra del Fuego, among many others.
The Ibis Budget mural in Providencia also had the collaboration of students benefitting from the Forge Foundation, an entity that works to integrate young talents into the labor market. Accor forms part of this foundation's network as one of the companies that offers jobs to its members.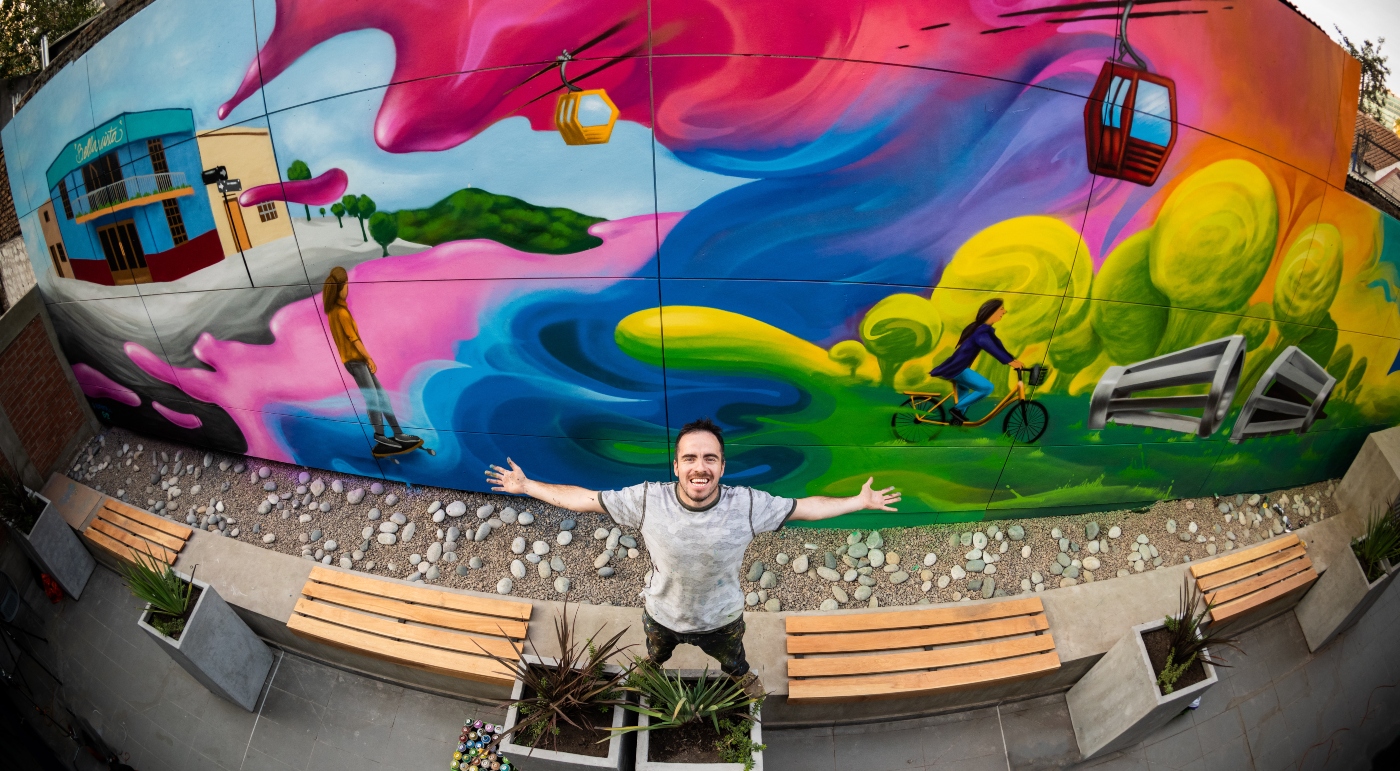 About ACCOR
Accor is a world leader in hospitality excellence, offering unique and meaningful experiences in 4,800 hotels, resorts and residences in 100 countries. Accor has provided savoir-faire hospitality for half a century, with a portfolio of unparalleled brands that range from luxury to affordable accommodations.
Beyond providing lodging services, Accor allows you to enjoy new ways of life, work and styles when it comes to food and drinks, nightlife, wellbeing and co-working brands. To improve corporate performance, Accor's business accelerator portfolio has extended its distribution, operation and hospitality experience. Guests have access to one of the most attractive hotel loyalty programs in the world: Le Club AccorHotels.
Accor is deeply committed to creating sustainable value and actively participates in giving back to the planet and community. Accor uses the Planet 21 program to promote a positive hospitality experience, while the Accor Solidarity endowment fund helps combat the exclusion of the most disadvantaged groups through professional training and job access.
Accor SA is a publicly traded company on the Euronext Paris stock exchange (ISIN code: FR0000120404) and on the OTC Market (Ticker: ACRFY) in the United States. For more information, visit the website accor.com or follow us on Twitter and Facebook.
About Ibis Budget
This member of the ibis family is an intelligent, urban and informal brand that reflects the values of sharing moments, as well as of comfort and simplicity. It is perfect for guests who want autonomy, offering pleasant single rooms, for two to three people. These areas approach entertainment with a contemporary design. The hotels are open to check-in all day and all week and offer a breakfast buffet. Its prices are quite competitive. In addition, they are located near major roads, airports and their presence in cities is evergrowing. As of December 2018, the brand had more than 600 hotels and 61,000 rooms in 20 countries and continues to expand internationally.
Accor is a world-class travel, lifestyle and digital innovation group that offers unique experiences through its 4,800 hotels, resorts and residences, as well as 10,000 of the world's best private homes.
---