JetSMART will offer flights to Puerto Natales as of December this year
---
The airline announced three weekly frequencies for the high season, encouraging tourism and connectivity in the Magallanes region.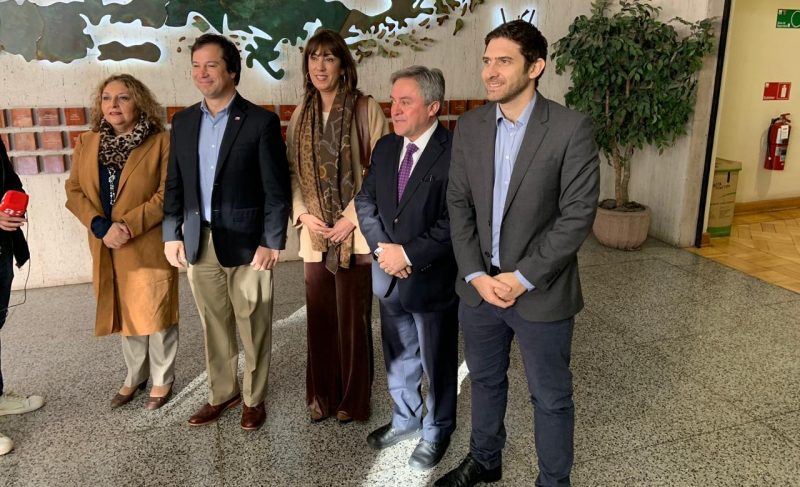 In a meeting with the Undersecretary of Public Works, Lucas Palacios; the Undersecretary of Tourism, Mónica Zalaquett; the mayor of Puerto Natales, Fernando Paredes, parliamentarians and representatives of development and tourism of Magallanes, JetSMART announced that they will begin operating flights to Puerto Natales, from December to March, functioning as a seasonal route to meet the high demand of the summer season. In this way, JetSMART will offer three weekly flights, strongly betting on connecting and decentralizing the southernmost areas of Chile.
"Thanks to the hard work between the public and private sectors, the Puerto Natales airfield was enabled for commercial flights. At JetSMART, we are pioneers in developing regional connections, so this announcement represents an important materialization of our commitment to connect Chilean regions. During the month of July, we will announce prices that have never been seen before to travel directly to Puerto Natales during the summer season," said Pedro Asenjo, Sales Director of JetSMART sales director.
Due to the seasonal difference in demand, the route will only be offered during the summer.
New, efficient and safe aircrafts
JetSMART Airlines is the South American airline with ultra-low costs, founded by Indigo Partners, which operates the newest Airbus fleet in America. JetSMART has operations in Chile, Argentina and Peru and has transported more than 3 million passengers, according to data corresponding to the month of March 2019. JetSMART's vision is to offer ultra-low fares throughout South America, with a goal of reaching 100 airplanes and 100 million passengers by 2026.
JetSMART has a transparent and simple offer: the ticket only includes the trip, which means moving from point A to point B at the lowest possible price, in a punctual, reliable and safe manner. In this way, the passenger pays only for what he needs for his trip. During each stage of the ticket purchase process, it is informed that the costs of the optional elements are lower the earlier they are acquired, and that JetSMART currently has the lowest baggage costs in the industry.
---