LATAM announces the first international flight from Concepción
---
LATAM Airlines Peru will operate non-stop flights from Concepción to its hub in Lima beginning May 2, 2020.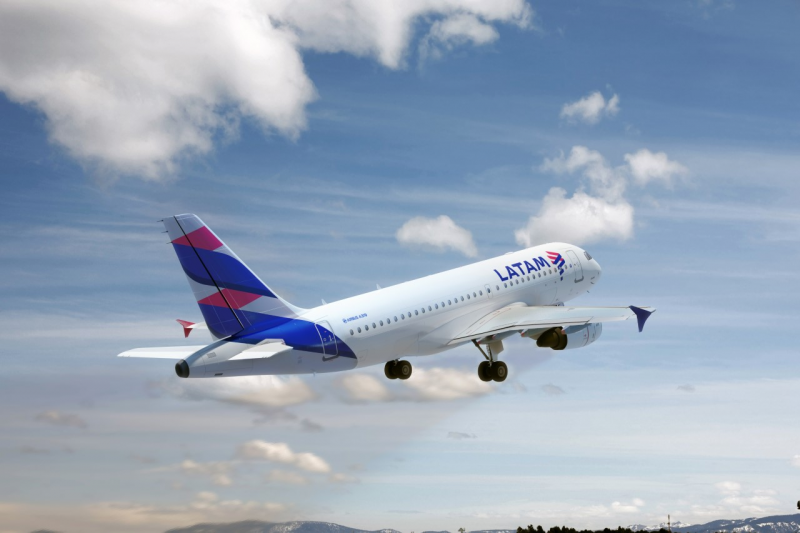 LATAM Airlines Peru announced today that it will be the first airline to operate international flights to and from the city of Concepción.
Beginning May 2, 2020, LATAM will fly three weekly frequencies between Concepción and Lima. Operated with Airbus A319 aircraft, flights have a capacity for 144 passengers, offering a total of 45,000 seats per year.
"With this new route, we reaffirm our commitment to connectivity in Concepción and the Bío-Bío Region. Not only will we offer the first international flight from South Carriel Airport, but also a direct link with Lima – that is one of the most important connection hubs for the LATAM Group, where we operate 132 daily flights to more than 50 national and international destinations.," said Nicolás Salazar, Network Vice President, LATAM Airlines Group.
Flight LA2396 will take off from Concepción South Carriel Airport on Wednesdays, Saturdays and Sundays at 07:27 a.m., landing at Lima at 10:30. Flight LA2397 will return from Lima's Jorge Chávez International Airport on the same days at 00:30 a.m., arriving in Concepción at 05:35 (all local times).
With an inbound and outbound flight time of about four hours, this new route will reduce travel times between the two cities by approximately three hours.
The Concepción-Lima flight will offer better connections -without the need to pass through Santiago- to destinations such as Miami, Orlando and Los Angeles in the United States; Quito and Guayaquil in Ecuador; Bogotá, Medellín, Cali and Cartagena de Indias in Colombia; and Cancún, Mexico City, Dominican Republic, San José de Costa Rica, Havana and Montego Bay (Jamaica) in Central America and the Caribbean. Passengers will also have greater access to LATAM's 18 national destinations in Peru, including Cusco, Iquitos, Tacna and Trujillo.
With the new flight, LATAM will operate five direct routes between Chile and Peru – complementing Santiago-Lima, Santiago-Cusco, Calama-Lima and Antofagasta-Lima – more than any other airline.
LATAM Airlines Group offers the largest connectivity to and from Concepción with nonstop flights to Antofagasta, Punta Arenas and eight daily frequencies to Santiago, with which it has connected since 1941.
LATAM was named "Best Airline in South America" at the Skytrax World Airline Awards in June 2019 and was recognized as the world's most punctual airline group for the third consecutive month in August 2019 according to the recognized consulting firm FlightStats.
Tickets for the new Concepción-Lima flight will be available within the next few days through latam.com and other sales channels.
---