LATAM launches its first non-stop flight from Chile to Germany
---
As of June 30, 2020, LATAM Airlines Group will operate the route three times a week. In just over 14 hours, LATAM will connect the Chilean capital city to one of the main financial hubs in Europe.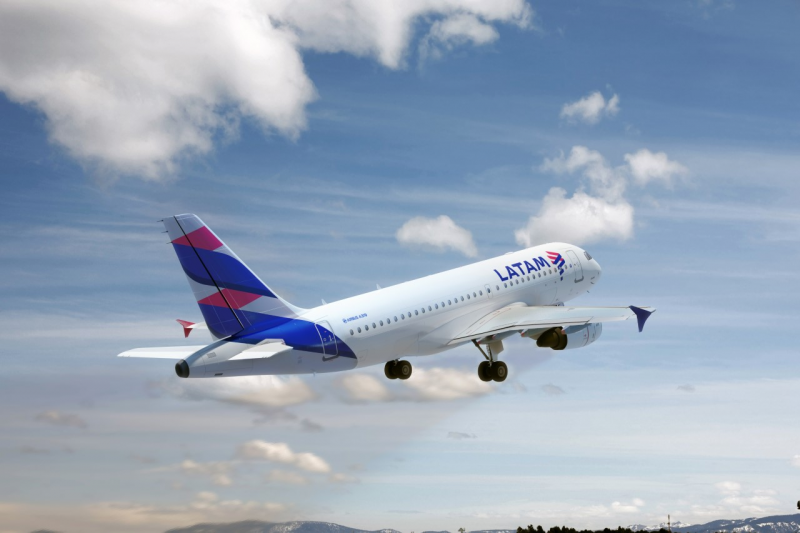 Tickets went on sale today for the non-stop flight between Santiago and Frankfurt, making LATAM the only airline in Chile to offer direct flights to Germany.
Starting June 30, 2020, LATAM will fly three times a week non-stop between the two cities. With this new itinerary, LATAM will have a total of 10 weekly flights, including both non-stop and with connections in São Paulo/Guarulhos, to the fifth largest city in Germany and one of the most important financial centers in all of Europe.
"This direct flight between Santiago and Frankfurt enhances the connectivity between Chile and Germany and represents a significant improvement in flying time," affirms Nicolás Salazar, VP Network, LATAM Airlines Group.
Santiago – Frankfurt Itinerary
Flight LA708 of the LATAM Airlines Group will have departures from Santiago (SCL):
● Tuesday, Thursday and Saturday at 9:20 p.m. (local time), landing in Frankfurt (FRA) at 5:40 p.m. the next day (local time)
● Flying time: 14 hours and 20 minutes.
● Return flight (LA709): Wednesday, Friday and Sunday at 7:25 p.m. (local time), arriving to Santiago at 4:40 a.m. (local time) the next day
● Flying time: 15 hours and 15 minutes.
The Group flies to 145 destinations in 26 countries. Along with its subsidiaries, LATAM currently flies to seven cities in Europe (Lisbon, Madrid, Barcelona, Paris, London, Frankfurt and Milan).
---