More than 2 million foreign tourists visited Chile in 2022
---
For this reason, the industry generated an income of over US$9 billion last year.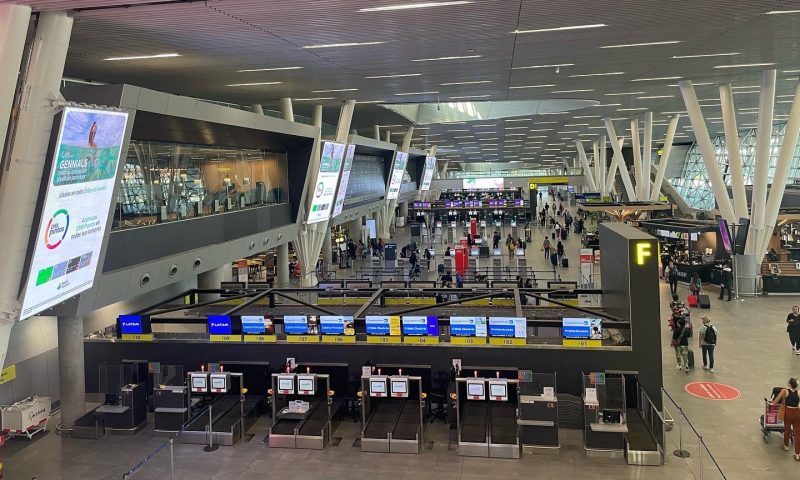 Chile is on its way to post-pandemic recovery, achieving 2,036,103 foreign tourist arrivals in 2022, an increase of 971% compared to 2021.
This figure is also equivalent to a 45% recovery compared to 2019 (4,517,962 arrivals) and comes after the Chilean government made their sanitary restrictions to enter the country more flexible.
"In 2022, tourism faced huge challenges. Since we came to power, we have worked to recover this industry with a special focus on lifting or flexibilization of several sanitary restrictions in order to favor reactivation," expressed Verónica Kunze, the Undersecretary of Tourism.
In addition, she said that "the coordinated effort with the health authorities allowed us to register by the fourth quarter a significant increase in the arrival of foreign tourists, which also allowed us to improve the initial projections."
Meanwhile, according to estimates of the Undersecretary of Tourism, we expect 3,483,121 arrivals of foreign tourists will be registered in 2023, reaching the levels of a usual year.
The figures projected for 2023 would be similar to the ones from 2014, the year prior to the beginning of the massive arrival of Argentines to our country (2015-1019), driven by a favorable currency exchange that allowed them to develop "shopping tourism."
Total tourism income
The arrival of foreign tourists in Chile in 2022 also had a positive impact on the economy. According to estimates made by authorities, the tourism industry in 2022 generated an income of US$9,247 million, increasing by 52.9% related to what was registered in 2021, and 87,8% more than in 2020.
"These figures confirm that tourism is a relevant economic activity, that more than create employment, it directly benefits various locations in the whole country. The total revenue from tourism in 2022 exceeded US$9 billion and the internal tourism component had great importance, contributing almost US$7,800 million, showing that the last year Chileans preferred travel into Chile," said Undersecretary Kunze.
Photography:  Nuevo Pudahuel
---