Now's the time to start planning for business recovery
---
A golden rule in any crisis is to start planning for recovery as soon as that crisis starts.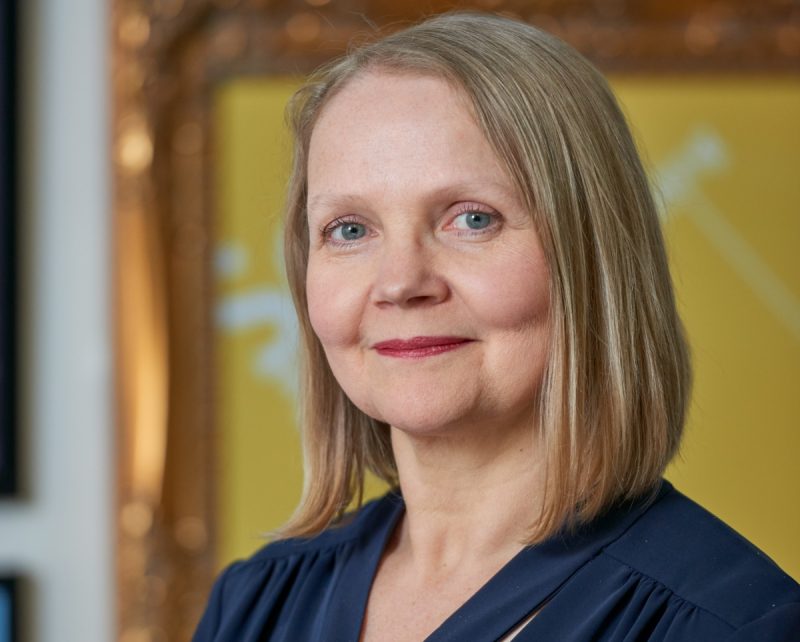 For Debbie Hindle, chief executive of travel at Four Communications
It is easy to be overwhelmed by the pure fury of the initial onslaught of problems and the unprecedented challenges now being faced worldwide. Countries throughout the world are closing borders and are temporarily unable to accept travellers from their key source markets. However, taking stock and planning forward for recovery will be time well spent to keep potential travellers and industry partners engaged for the future recovery.
Phase one – Pre-recovery phase – keep continuing customer conversations and innovate
Covid19 has stopped the ability to carry out many traditional marketing and communications activities. In many countries we now can't visit agents to train them, hold consumer events, or send media or influencers on press trips. However, those industry partners still need our help and information. Our travellers and customers will still be dreaming of places that they want to travel to, when they can. So do keep your customer and industry conversations going and innovate with ideas such as:
Training:  Invest in training time for industry partners, consider webinar, livestreaming training sessions or creating new digital training services
Timely ideas: Check what information the media can use during this time. They may be focusing on supporting people through the crisis like this lovely example from Conde Nast Italy.They may need news for round-ups, picture galleries, or longer-lead stories for events or activities later in the year. Consider profile, q&a slots or opinion opportunities throughout media sections.
Set up online briefings or interviews: Consider setting up phone or skype briefing meetings with your leaders to explain major initiatives so the media or trade hear from you personally at this time, not just through email.
Make new connections: If a freelance journalist has taken a press trip with you recently could you introduce them to other UK or international titles as someone with recent relevant experience of your holiday. This helps freelancers to get more commissions and helps commissioning editors to find quality writers with fresh content. In addition, do also consider working with freelancers based in the destinations you are promoting.
Broadcast focus: This is good time to do a really deep dive on potential new TV programmes which could feature your destination or organisation, but which can take months of negotiations. Also think about broadcast news opportunities for travel. Shout, a broadcast agency we've worked with for several clients has highlighted that broadcast media will still need alternative news stories to Covid19 to break up the news agenda pressure. These interviews can be done by remotely so there's no limit to where your spokesperson is anywhere in the world.
Consider long-lead needs:  Consider longer-lead print titles which need to plan three months ahead, but may be going to press during the peak of Covid19 uncertainty. What stories such as major events or launches in 2021 can you give them now that they will be confident using in an autumn 2020 editions?
Keep talking: Keep your social media conversations running. People may not be able to travel but they don't want to be ignored. In China social media platforms like Douyin (the Chinese version of Tik Tok) and Kuaishou reported social media use increased by 30 per cent during January and February. Listen to your audience concerns and questions and answer them in the social channels where they are being asked. Consider Throwback Thursday discussions to thank them and ask them to share their memories.
Amplify local voices: Reassure future travellers by highlighting people from source markets who are working in a particular destination. For example if you're the Namibian Tourism Organisation and you have a superb German chef working in Namibia include their tips and guidance on your German social media channels.
Fight fear with facts:  Keep reassuring your audiences with the facts. If you represent a destination, be clear about recovered cases as well as live cases. Ensure you are communicating all the taskforce cross government action, which is going into a country's recovery plans.
Share yourself: One of the common google searches in Wuhan during the lockdown was looking for things to do to overcome boredom. Give your global audiences something that will help them if you cannot welcome them now. Put museums online, do live q&as with gallery directors. If festivals have been cancelled can you create a mini online version instead with live-streamed or recorded sessions with musicians, artists or chefs. Showcase a new hotel, or attraction with a personal digital walk through by the general manager, or director.
Phase two  – Emerging recovery phase – targeting those most likely to travel
To have the fastest recovery phase possible it is always important to prioritise the people who are most likely to respond and travel first. Do put social and google search monitoring in place to understand when people start thinking about travel planning and booking again so you're ahead of the curve. Don't assume those audiences are the same as in the past. Understand who they might be and their barriers and motivations with digital research such as four's Mapper360 audience insights which build high-value personas from live digital responses. As ever, test and learn digitally.
In order of priority, audiences to address after a crisis typically follow this pattern:
Domestic audiences – local people as well as expatriates from your primary source markets who may be sharing images of a destination, hotel or attraction back to their friends and family
Neighbouring audiences – people who know and are familiar with your destination are more likely to return first and fastest.
Repeat visitors – in uncertain times people often feel safer in known locations. A big push on encouraging repeat visitors to return to places they've been to before can be an important first step in driving recovery bookings
Resilient visitors  – track the guests who are most likely to return faster. Do you have a special interest niche which has loyal and dedicated travellers? This could be bird watching or adventure seekers, or fans of a major event held in a particular country. It might also be demographic – a younger or older target audience rather than family audiences.
Phase three – full recovery, a hard fight for audiences
Once the crisis is clearly over there will be a full recovery period where all travellers are being targeted by brands and countries eager to open their doors.
This period will be the most competitive the travel industry has ever known as countries and brands look to build back their economies and cashflows. But it will also undoubtedly be a different industry. While some businesses will fail, the full recovery period will see the emergence of new nimble players looking for take advantage of the changes.
Do spend time now preparing in detail for phase three even when you don't know the timing of your recovery plans. What events might you create, what marketing will you implement. Have creative campaigns at the ready which can be trialled digitally and switched on quickly. Also use this time to review how to build a sustainable recovery strategy which builds back audiences but mitigates negative impacts. Tourist boards which spend time planning destination management recovery strategies rather than destination marketing strategies in isolation will deliver genuine long-term results to their nations.
Countries and travel organisations that work fast and smart in all three recovery phases –  pre-recovery, emerging recovery and the full recovery phase will lead the field.
---