Rapa Nui Reopened to Tourism: First Visitors are Already on the Island
---
Mataveri International Airport received the first tourist flight after two years of closure, marking a new milestone for the Rapa Nui community.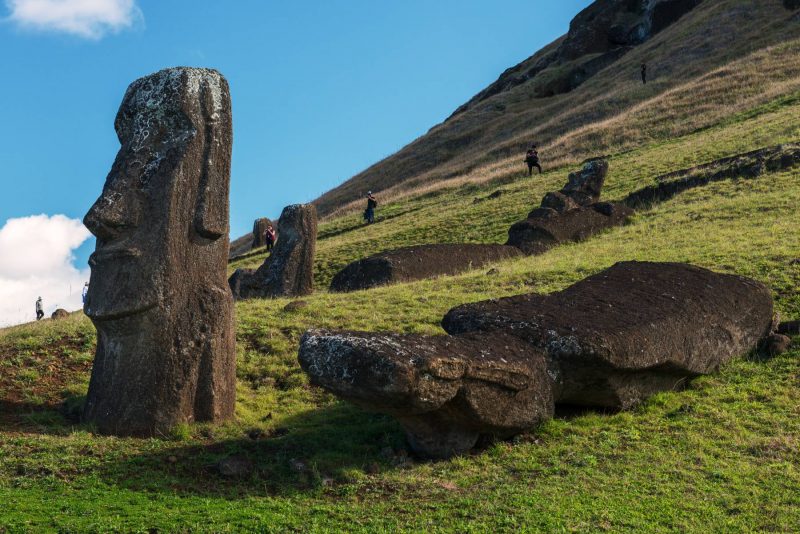 After two years of waiting, Rapa Nui once again welcomed tourists. Around midday island time (15:00 Chilean time), approximately 230 tourists became the first group to arrive on the island.
This milestone marked the official return of visitors to the territory, with most tourist services ready to welcome visitors. "Expectations are high, people are happy, they are content and pleased to finally have their bridge open", said Pedro Edmunds, Mayor of Rapa Nui.
Meanwhile, the Undersecretary of Tourism, Verónica Kunze, emphasized that from the government "we are very happy that the island is beginning this new reopening phase and hope to reactivate their businesses", reiterating the invitation to apply for the Recupera Turismo ("Recover Tourism") Program, part of Chile Apoya.
In August, LATAM will fly twice a week to the island from Santiago to Mataveri International Airport. These flights are scheduled for Thursdays and Saturdays, and a third weekly flight is expected to be added in September.
In 2019, before the pandemic, Rapa Nui received over 150,000 people, mostly for tourism purposes. Slightly more than 6,000 visitors came directly from abroad.
Entry Requirements
To visit the island, tourists must meet a series of health requirements, including a negative PCR taken no later than 24 hours prior to embarkation and have a complete vaccination schedule (4 vaccinations for Chilean citizens and standardized vaccinations for foreigners).
Moreover, visitors must complete the Single Entry Form (FUI), show their round-trip tickets, and a reservation at a tourist service registered with SERNATUR or a letter of invitation from the Provincial Delegation. All these and other requirements can be reviewed in detail at this link.
---