Recommendations for tourists visiting Chile
---
Updated january 31, 2020.- Both the Chilean Undersecretary of Tourism and the National Tourism Board communicate to all tourists the importance of being well informed and carrying out responsible tourism. To this regard, their recommendation to tourists visiting Chile is to gather the proper background information about the destinations they will visit, to be informed, to adopt a behavior of self-care and to be respectful of the rules stipulated by local authorities.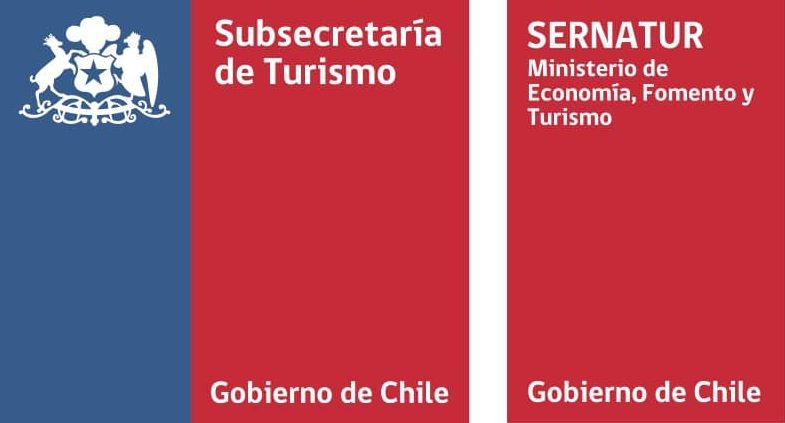 Information about Santiago
Air transportation: The Arturo Merino Benítez airport has recovered 100% of its normal operations in terms of flight programming. Travelers are encouraged to contact their airline directly through their website and social media and to follow the recommended airport arrival times.
LATAM Airlines: https://www.latam.com/es_cl/apps/personas/autoproteccion – @LATAM_CHI.
SKY: https://www.skyairline.com/chile – @SKYAirline_cl.
JetSMART: www.jetsmart.com – @VuelaJetSmart.
Airport transfers and taxis are delivering normal services, though please consider longer transportation times.
Land transportation: Bus terminals are operating normally. Visitors are encouraged to check each bus line website for information on departures. The public transportation system is operative, including both buses and most of the metro stations.
You can find information at www.red.cl, toll-free Call Center 800 73 00 73 (from landlines) or 600 730 00 73 (from cell phones and/or regions)
Social media: Twitter @Transantiago, @Red_Movilidad and @Metrodesantiago
Information on tourist attractions in the Metropolitan Region
Tourist attractions that are open in the Metropolitan Region: Metropolitan Park; Red Cordillera Parks; GAM open from 09:30am to 3:30pm; Sky Costanera open form 10:00am to 8:00pm; Cerro Santa Lucía; O'Higgins Park; Quinta Normal Park; the Central Market; La Vega Central Farmer's Market; Franklin Market; Barrio and Patio Bellavista; Barrio Manuel Montt; Barrio Italia; Barrio Lastarria; Barrio Ñuñoa; Barrio Yungay; Maipo Valley Vineyards; Planetarium; and Pueblito Los Dominicos Arts & Crafts Fair. The Cajón del Maipo tourist destination is operative.
Tourist attractions that are closed in the Metropolitan Region: National Library; MIM Interactive Museum and Museum of Natural History. Cable car (January 27th – 29th), funicular and zoo are closed for maintenance, as well as the Baha'i Temple.
Check for more information at Disfruta Santiago.
Information on regional destinations:
In the case of regions, all airports and bus terminals are open and operative. Most of the country's tourist attractions are operating.
Arica & Parinacota: Airport, bus terminals, border control, cruise ports, lodging, restaurants and bars, all operating normally. Shopping centers: Mall Plaza open from 10:00am to 9:30pm, downtown businesses open from 9:00am to 8:30pm. Museums: Colón 10 closed, San Miguel de Azapa Archaeological site open from 10:00am to 5:00pm. All other museums are open during regular hours. Coastline and beaches: normal.
Tarapacá. There are some road blockages due to heavy seasonal rains that threaten the Altiplano area and the Pampa del Tamarugal. This prevents access to certain inland areas of the region where tourist attractions are located, although these have not suffered any damages. Drivers are encouraged to exercise precaution in the affected areas.
Antofagasta. Yellow Alert due to a Meteorological event (in the Andes) for the Province of El Loa and the cities of Antofagasta and San Pedro de Atacama.
Tourist attractions open: Cochas de Peine, Jerez Valley, Petroglyphs and Yerbas Buenas (Rainbow Valley), El Tatio Geysers, Aldea Tulor, Moon Valley, Ckari Lookout Point, Mars Valley, Cejar Lagoon, Tebenquiche Lagoon, Catarpe Valley, Pukará de Quitor, Baltinache Lagoon, Kezala Ravine, Archaeological Museum, Meteorite Museum, Pozo 3, Cochas de Peine,Miscanti and Meñique Lagoons.
Tourist attractions closed: Tara Salt Flat (until June), Chaxa Lagoon (until January 30th), Puritama Hot Springs, Rainbow Valley.
Atacama. Businesses are partially operative.
Coquimbo. Operating normally, with the exception of some tourist attractions: Fort of Coquimbo (Coquimbo) closed; Third Millennium Cross (Coquimbo), regular operations; Mezquita (Coquimbo), closed for repair; Pedro de Valdivia Park, the churches route, Japanese Park, Santa Lucía Lookout Point, Archaeological Museum and Gabriel González Videla Museum (La Serena), closed. Agua Negra border crossing (Province of San Juan, Argentina): Closed.
Valparaíso. Normal operations at bus terminals. Regional highways are open and operative. Routes 68 and 78 are open and operative. Metro Valparaíso operating normally, with all stations operative. Los Libertadores Border Control is open and operative 24/7 for all vehicle types. Businesses are operating partially, especially downtown, but all of the large shopping centers are operating under regular hours. Valparaiso funiculars are open until 8:00pm. The Quinta Vergara is
open to the public, and the State-Protected Wildlife Areas are operating regularly, except for Peñuelas Lake, which is only open in the concession zone.
O'Higgins: All attractions and destinations operating normally. Businesses are operating partially. Colchagua Valley vineyards are operating normally. If you plan to travel to Rancagua, please check the Maipo Route beforehand at @rutadelmaipo/ http://www.rutamaipo.cl, due to national strikes.
Maule: Tourist services throughout the region are open and operating normally to receive visitors, and the same applies for protected wildlife areas and destinations (national reserves and parks). Free Talca city bus tour, suspended until further notice. Businesses in the cities of Talca, Linares and Curicó are operating partially, and hours of operation may be modified during the day depending on the day's events. Public transportation, operating with lower bus frequency. Highways and Maule Route operating normally. Before traveling, please check the Maipo Route at @rutadelmaipo/ http://www.rutamaipo.cl, when visiting the north of the region and/or Maule Route at @rutadelmaule/ https://www.rutamaule.cl around the central and southern part of the Maule region. The 115-CH international route, Pehuenche Border Crossing, open to cars, buses and trucks; Hours of operation: leaving Chile 8:00am to 5:00pm, entering Chile 9:00am to 6:00pm. Museums open and operating, such as the Villa Alegre Museum (10:00am to 1:00pm). The only exceptions are the Yerbas Buenas Museum, which is undergoing repairs until December 6th, and the Linares Museum, which is on strike. The Altos de Lircay National Reserve, point 6 sector, is closed until January 6th for repairs. The Talca – Constitución Train is operating. Today it departed at 7:40am. Entry to the bus terminals is restricted, so travelers are encouraged to consult bus departures ahead of time.
Biobío. Normal transit, with intermittent road blocks due to protests. In terms of the State-Protected Wildlife Areas: Mocha Island National Reserve and Laja Lagoon National Park are open to the public and operating normally. The Nonguen Reserve is closed as precaution. The bus terminal is operating normally. The Pichachen border crossing in the province of Biobío is open and operative. The Malls are operating normally until 7:00pm. Businesses in general are operating partially. Monitor Huascar Museum closed for maintenance.
Ñuble. Normal operations.
La Araucanía. All border crossings are open and operative. The S-800 Nigue-La Barra Route in the town of Tolten is interrupted.
Los Ríos.Bus terminals are operating normally. Businesses are operating normally. The border crossings are operating normally. The boats connecting Niebla and Corral are operating normally according to their summer schedule (7:00am to 12:00am).
Boats between Puerto Pirehueico and Puerto Fuy, in Panguipulli have two frequency types. Monday, Tuesday, Wednesday and Thursday, leaving Puerto Fuy at 9:00am, 11:00am, 1:30pm and 3:30pm, while service from Puerto Pirehueico leaves at 11:30am, 1:30pm, 4:00pm, 6:00pm and 8:30pm. On the weekends (Friday to Sunday), departures from Puerto Fuy are at 8:00am, 9:00am, 12:30pm, 1:30pm, 5:00pm and 6:00pm. And from Puerto Pirehueico, boats leave at 10:30am, 11:30am, 3:00pm, 4:00pm, 7:30pm and 8:30pm. The public and private Protected Wildlife Areas are operating normally. The Sitio Castillo de Niebla Museum will be open Tuesday to Sunday from 10:00am to 7:00pm.
Los Lagos. Highways are open and operative, with no road blocks. The Cardenal Samoré border crossing is open from 8:00am to 7:00pm, and the Futaleufú border crossing is open from 8:00am to 8:00pm, as well as the Río Encuentro border crossing in Alto Palena. All Airports and Aerodromes in the region are operative with all regularly scheduled flights. Bus terminals are operating normally on their regular bus departure and arrival itineraries. Tourist services are operative, and no structural damage has been reported. The National Parks are open during normal hours of operation.
Aysén. The State-Protected Wildlife Areas managed by CONAF are operating normally (8:30am-5:30pm), depending on the weather and/or hiking trail maintenance. Coyhaique Regional Museum will reopen on January 2nd.
Magallanes and Chilean Antarctica. Normal operations.
Links of interest
Airports and airlines: for information on flight rescheduling, check each of the airlines' websites. https://www.nuevopudahuel.cl/
Public transportation: check the Ministry of Transportation website www.usuarios.subtrans.gob.cl.
Santiago Metro: www.metro.cl.
Recommendations and immigration proceedings to enter Chile: check the Ministry of Foreign Affairs website https://minrel.gob.cl/recomendaciones-para-ingresar-a-chile/minrel/2008-06-19/154047.html
Metropolitan Transportation Network (Transantiago): https://www.red.cl
Tourism information: Sernatur.cl and Chile.Travel
---