Responsible summer, the safest path is to take care of ourselves
---
Discover all the information you need to travel safely through Chile this summer.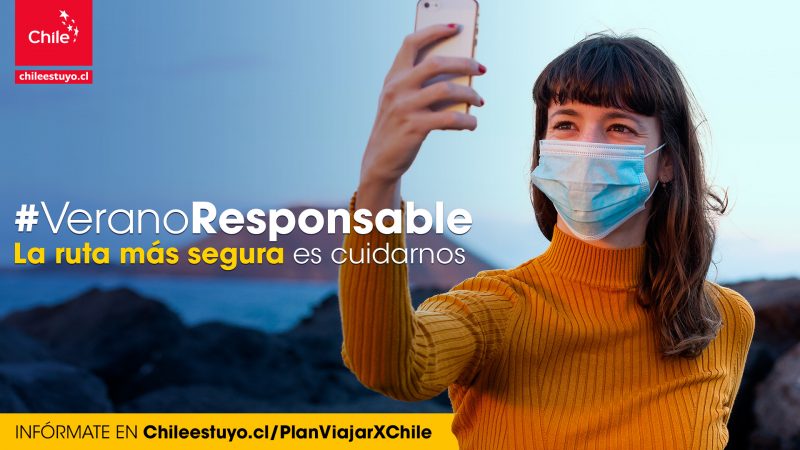 To travel safely this summer season, the "Responsible Summer Plan" was launched in which the call is self-care and following of health protocols during the vacation period while observing the phase of the district you are visiting.
Before traveling, you need to be aware of the current state of the country's attractions, as well as your destination's. During the Special Vacation Plan, opening of pubs and discos is not allowed; however, the operation of restaurants, Protected Wildlife Areas, National Parks and Reserves, beaches, swimming pools, casinos, cinemas, tourism and accommodation, urban parks, zoos, camping sites, cinemas, theaters and circuses is allowed, always observing COVID-19 protocols.
Additionally, a Vacation Permit will be issued for those residing in districts under Phase 2 of the Step-by-Step plan which can be used between January 4 and March 31 to travel to districts under Phase 2 or higher. It can be requested only once and for a single destination where the entire stay must be spent, specifying the date of departure and the date of return before returning. The Phase's health regulations for the district being visited must be observed. The permit is not valid to visit districts under Phase 1. Those living in districts under Phase 3 and higher do not need to request this special travel permit. Get information at chileestuyo.cl/planviajarxchile
---