SKY becomes the first low cost airline in America to have a 100% environmentally friendly fleet
---
The A320 neo aircraft reduce C02 emissions by 30%; produce 50% less of NOx and mitigate noise pollution by 50%.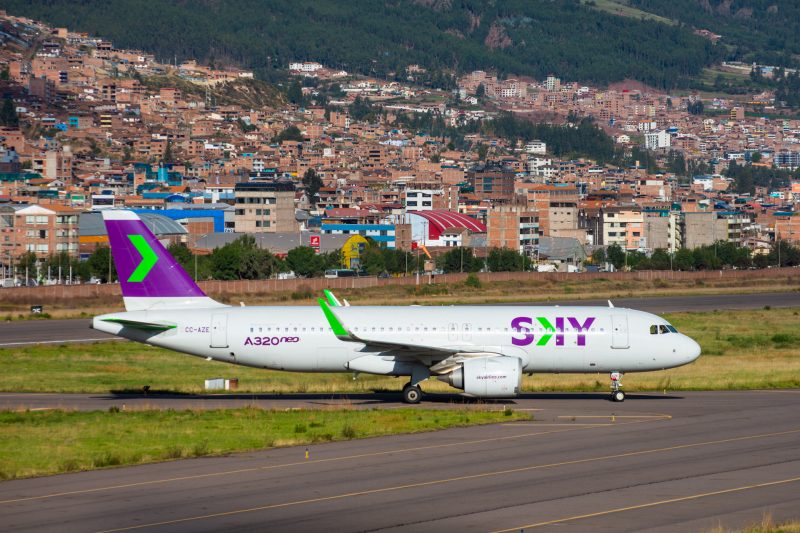 With the symbolic milestone of its last commercial flight, SKY recently  returned to the lessors its last A319 aircraft from its old fleet and now the airline will become the first low cost in America to have a 100% A320 neo fleet.
By the end of this year, the airline will have a total of 20 A320 neo aircraft, which will operate in Chile and Peru. This airplane format has the latest generation engines and sharklets in its wings, which together save up to 15% of fuel, being one of the most environmentally friendly aircraft in the industry.
Also, this new fleet is able to reduce CO2 emissions by 30%; to produce 50% less of NOx and to mitigate noise pollution by 50%. This aircraft has a cabin configured for 186 seats, which represents 21% of additional capacity than the previous model.
"Despite the difficult situation that the industry is going through, SKY keeps working on in its sustainability policy, which has priorities like the environmental care and the reduction of our operational impact", said SKY CEO, José Ignacio Dougnac.
SKY's fleet renewal process began in November 2018 and included an investment of US$ 1,500 million, which also represents a very important part of its international expansion plan.
It is important to highlight, that SKY is flying just with this new aircraft since the reactivation of its operation in June. This airplane has HEPA filters that capture microscopic particles including Coronavirus. They also renew the air of the entire cabin every three minutes, minimizing the chances of contagion during a flight. "In the current context of the pandemic, these attributes are extremely relevant, because they strengthen the reliability and safety on board", explained Dougnac.
---