SKY offers Santiago-Montevideo route during the summer season
---
The low-cost airline added this Uruguayan capital to its international destinations. Tickets will range in cost, per trip, from US$39.00, plus boarding fees, and based on Zero Fare.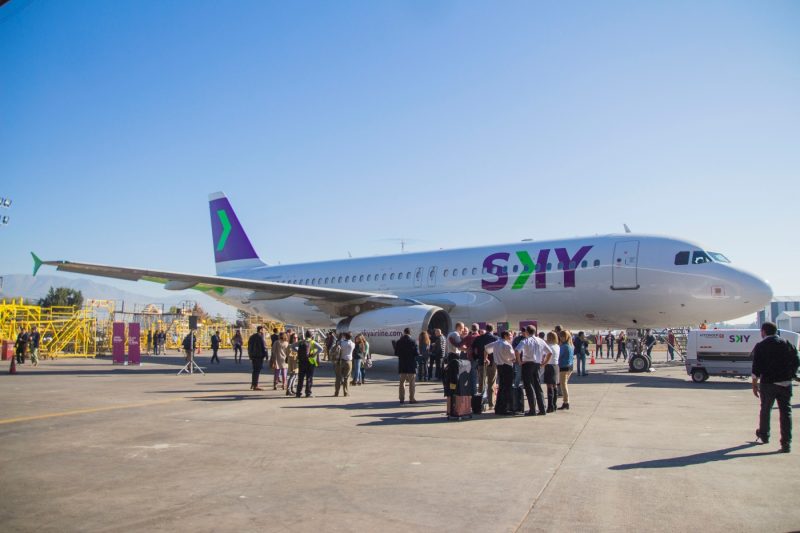 As of today, Montevideo is part of the list of international destinations that SKY will offer during the summer months, from December 30th, 2019 to March 29th, 2020.
The new Santiago-Montevideo route will have three weekly departures and tickets will be available starting at US$39 plus boarding fees, based on Zero Fare.
"Montevideo is a very attractive city for Chileans due to its beaches, cultural places, and entertainment. Its proximity to tourist resorts such as Punta del Este, which is of strong global interest for vacationing in the summer months. Given these reasons, we estimate about 9,000 passengers will travel this route during this next season," says SKY commercial director, Carmen Gloria Serrat.
Brazil Destinations
Just eight months after SKY arrived to Brazil, the airline offers two seasonal routes of great tourist interest. These are Santiago-Florianópolis and Santiago-Salvador de Bahía. The latter is a direct flight, which speaks to the company's good performance since it resumed its operation in said country.
Given the high traffic of Chilean tourists traveling to Brazil every summer, SKY will also double the frequency in which it offers flights to Rio de Janeiro during the months of high demand, which will be January and February 2020. Therefore, the route will go from a weekly 6 to 12 flights.
"What motivates us every day is the ability to mobilize not only passengers, but also experiences, dreams and projects, putting paradise within everyone's reach. The new route to Salvador de Bahía, as well as the revival and reinforcement of the routes to Florianopolis and Rio de Janeiro, are going in that direction, offering attractive and increasingly accessible summer holiday destinations for all people," said Serrat.
---