The latest developments in the tourism industry for 2021
---
This year, interesting news have been announced to reactivate tourism.  The following are some of them. The past few months have been hard for tourism, but this is an industry that is looking to pick itself up and, despite the health pandemic, capable of delivering news for the new year.  Here are some of the […]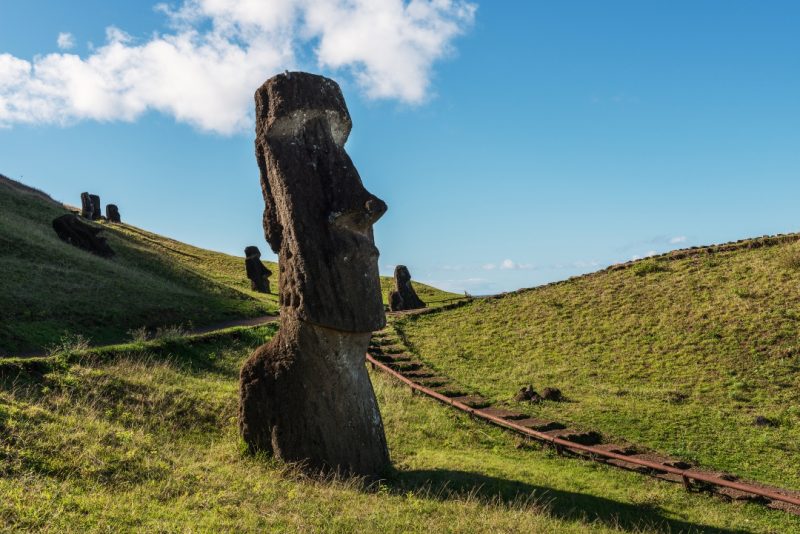 This year, interesting news have been announced to reactivate tourism.  The following are some of them.
The past few months have been hard for tourism, but this is an industry that is looking to pick itself up and, despite the health pandemic, capable of delivering news for the new year.  Here are some of the developments in the tourism industry in 2021.
Under Covid-19 times
There are companies like Tripadvisor that are looking for different options for their reactivation and for people to use their platforms differently; hence, they launched an application called Crowdfree that allows users to maintain social distancing.  The tool tells users when businesses or public areas are overcrowded and when they are emptier in order to keep a safe distance.
Another piece of important health news comes from JetSMART, which became the first Latin American airline to obtain the "Platinum" certificate in health safety from the Airline Passenger Experience (APEX) and SimpliFlying.  The airline obtained the certificate by taking part in an audit to assess health standards and thus create passenger trust.  Currently, in addition to taking temperature of passengers before boarding and sanitizing their airplanes, Red Cross staff provides educational presentations to people in flights on how to prevent and deal with the virus thanks to an alliance they established.
Flights
Following the government's announcement of the Special Vacation Permit, LATAM announced that it will resume flights to Osorno, Castro and Puerto Natales in February, adding to the reactivation of the Santiago-Valdivia route that resumed operations in January.  Thus, the airline reinforces connectivity with said destinations, focusing mainly on domestic tourism.
Additionally, LATAM passengers will have greater flexibility to connect to African and Asian destinations thanks to the expansion of the agreement between LATAM and Qatar Airways, whose strategic alliance seeks to add options by simultaneously providing passengers to their corresponding routes.  With this expansion, they reach 45 cities mainly in Brazil, thus servicing connections between Brazil, the Middle East, and Asia.
Likewise, SKY Airline has announced that in 2021 they will open two new international destinations: Cancun and Bogota.  The company also confirmed their intentions of opening more destinations affected by the pandemic and said that they are about to add a route to Punta Cana and another to Miami during the third quarter when health conditions allow it.
Hotels
Doubletree by Hilton Santiago opened doors in December, joining the Hilton portfolio of hotels in Chile and expanding its presence in Latin America.  It will continue to be part of Cumbres Hotels and operate under this chain in one of Santiago's most vibrant neighborhoods, Avenida Presidente Kennedy, with 225 rooms, terraces with spectacular views, and a restaurant on the 17th floor, among other amenities.
On the other hand, the AC Santiago Costanera Center Hotel turned one year old.  Located in the tallest building in Latin America, Marriott International's lifestyle brand opened this 249-room hotel with the promise of creating experiences that balance details that guests want and the services they need.
The Cabaña del Lago Hotel turned 40 years old in 2020 promoting sustainable tourism in Puerto Varas and they celebrate it under the slogan "for a meaningful tourism".  Additionally, the hotel is operational and energetic, despite all the circumstances, to move forward with the hotel business in Puerto Varas, applying all the required safety measures, certifications, and health protocols.
The Singular Patagonia reopened doors and did so inviting guests "to a new beginning with adventures to discover, ready to share them with travelers from Chile and the world", they say.  Along the same lines, another hotel that is back is W Santiago, ready to "welcome visitors looking forward to living this next adventure together", they say.
Environment
Viña VIK will certify that 100% of the electric energy supplied to their facilities and processes comes from renewable energy sources through the final I-REC certification, which certifies that the renewable supply was achieved under high international standards, reporting zero carbon emissions.  Since 2014, this winery has been gradually incorporating renewable energies -committed to protecting the environment- favoring natural processes by means of optimization of processes and the efficient use of natural resources.
---