"Travel Sale Chile": First annual CyberDay for travel-only deals and discounts
---
This annual event for finding the best travel deals in Chile will be inaugurated on Thursday, August 29th through Monday, September 2nd.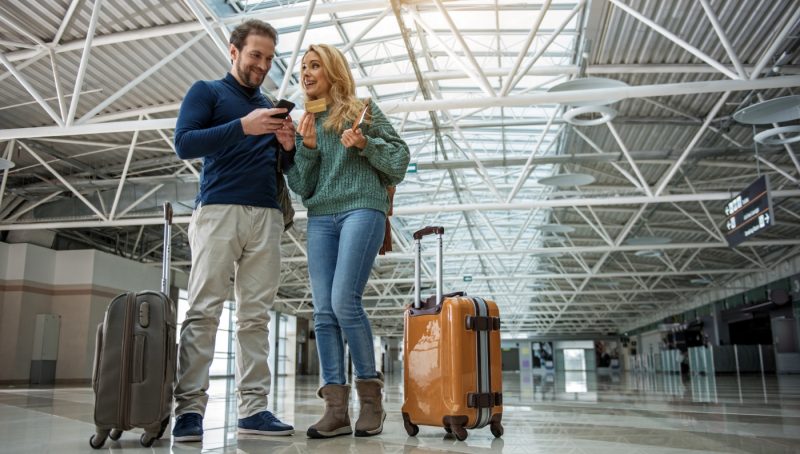 With the national holidays just around the corner, people are beginning to make their summer plans. It's no secret that the best way to travel is with a great deal. For all the discount lovers, the tourism sector in Chile is unveiling its own on-line event for making those travel plans a reality: "Travel Sale Chile".
To bring such great offers, "Travel Sale Chile" is being coordinated by the Santiago Chamber of Commerce (CCS), the Chilean Association of Tourism Companies (ACHET), the Federation of Chilean Tourism Companies (FEDETUR), and is sponsored by Chile's Ministry of Economy, Development and Tourism through the office of the Undersecretary of Tourism and the National Tourism Service (SERNATUR).
This annual event, soon online for the first time in Chile, is bringing all the great promotions of the national tourism industry into a single platform that will allow consumers access to a wide range of offers for traveling within, and outside, the country.
Though travelers will be able to personally visit service providers at their offices, including those of airlines, travel agencies, cruise operators, car rental agencies, travel insurance providers, and tour operators, they will also be able to find everything in one place online. Those interested can access deals from these participating companies, supported by technology partner Exceda, at the official website, travelsale.cl.
DEALS AND DISCOUNTS
Those that are organizing this event have affirmed that consumers will be able to find attractive offers across a wide range of package tours, flights, hotels, tour circuits, cruises and various services for memorable travel experiences.
In addition to Chilean destinations, the deals cover South America, the Caribbean, North America and Europe, with promotions to travel during the last quarter of this year and summer 2020.
The general manager of CCS, Carlos Soublette, pointed out that "this initiative, unprecedented in the country, will promote consumer access to the experience of traveling at affordable prices; this is a boost to the national tourism industry, one of the areas with the greatest potential for development in the Chilean economy."
The Undersecretary of Tourism, Mónica Zalaquett, highlighted that "the strength of our public-private alliances is brought to bear in this promotion, which will continue to develop tourism throughout our country. Chile has an established tourism industry with consolidated destinations, and great potential with emerging destinations throughout the country – this Travel Sale is an opportunity for people to realize the possibility of seeing everything their own country has to offer."
Lorena Arriagada, secretary general of ACHET, added that the partners making this event possible are bringing "attractive deals on travel packages to national and international destinations – weekend getaways, new travel experiences over the Fiestas Patrias, or future vacations."
Meanwhile, Helen Kouyoumdjian, Executive Vice President of FEDETUR, has said "we are certain this initiative will set an important precedent for the sector, offering a wide range of deals in travel and touristic experiences."
The event will feature the participation of 23 companies: Aerolíneas Argentinas, Aeromexico, Assist Card, Atrápalo, Avis, British Airways, Cocha, Royal Caribbean, Denomades, Despegar, Iberia, Latam Airlines, Latam Travel, ComeTo, Sky, TIJE, Travel Ace, Travel Security, Turavión, Turismo City, Viajes El Corte Inglés, Viajes Falabella and Viajo Bien.
The event will take place from Thursday, August 29th, to Monday, September 2nd, 2019.
---