UNWTO calls on innovators and entrepreneurs to contribute to the recovery of tourism
---
Through the "Solutions to Bring Health back to Tourism" competition, the UNWTO and WHO seek to motivate innovators and entrepreneurs to pursue and submit ideas that will help the tourism sector recover from what they described as "an unprecedented challenge".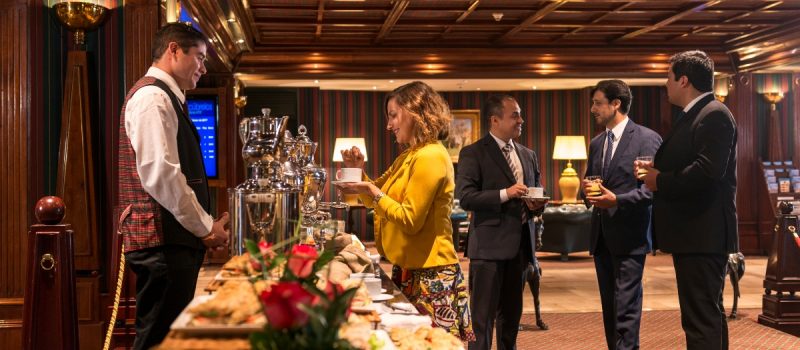 "Tourism is the sector that has taken the hardest hit by the COVID-19. We must give a firm and united response". Emphasizing these words, the World Tourism Organization, UNWTO, called on entrepreneurs and innovators to contribute vigorously to the recovery of tourism.
According to the UN's website, "the pandemic is hitting tourism harder than any other sector" and it stated that the UNWTO "is working closely with the World Health Organization, WHO, to mitigate the impact and place tourism at the centre of future recovery efforts, forging close links with governments and the private sector to foster collaboration and international solidarity".
In this context, the agency, together with the WHO, launched the initiative "Solutions to Return Health to Tourism", where entrepreneurs and innovators are invited to present ideas that can help the the tourism sector mitigate the impact of the pandemic and implement recovery efforts. In particular, the challenge is to find ideas that can have an immediate effect, for destinations, for businesses and for public health efforts.
The ideas presented must be ready to be put into practice, include a business plan and have an international projection to be applied in several countries.
The Secretary General of the UNWTO, Zurab Pololikashvili, explained that "tourism is the sector most affected by the COVID-19. We must give a firm and united response and incorporate innovation. I call on all entrepreneurs and innovators with ideas that are already developed and ready to be put into practice to share them with us. In particular, we want ideas that will help communities recover from the crisis, economically and socially, as well as ideas that can contribute to the public health response".
In Chile, the Undersecretary of Tourism and the National Tourism Service extend the invitation to the national innovative ecosystem to contribute with innovative solutions in the recovery of tourism that needs it so much. The coronavirus is posing an enormous challenge on the industry of tourism and we must all be part of this solution because it is a resilient industry, emphasized the authorities of national tourism, who also sent a message of unity, solidarity and collaboration to those who work in this field.
The competition is now open and the deadline for submitting ideas is April 10, 2020. The winners of the "Solutions to Return Health to Tourism" challenge will be invited to present their ideas to representatives of more than 150 governments. They will also enjoy access to the UNWTO Innovation Network, which includes hundreds of leading start-ups and companies from the tourism sector accross the globe.
In the following link you will find more information:
https://www.unwto.org/es/healing-solutions-tourism-challenge
---