YouTube grants the Silver Play Button to Sernatur's Chile Travel channel
---
Created in 2010, Chile Travel is the official YouTube channel about receptive tourism in Chile. Currently, it has 150 thousand followers.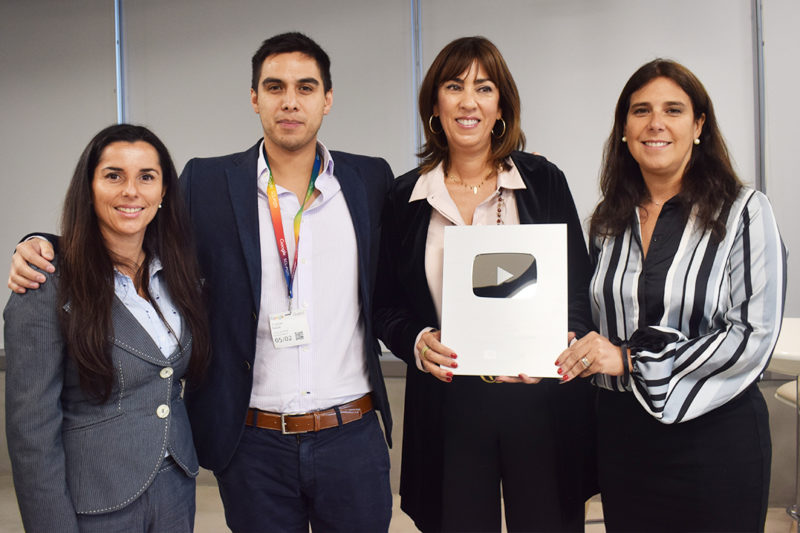 At the Google Chile offices, this morning a ceremony was held that gathered Tourism authorities to get the Silver Play Button, granted for exceeding 100 thousand subscribers in the Chile Travel YouTube.
On this regard, Mónica Zalaquett, Tourism Under-Secretary said that "this award makes us proud and is an example of Chile's great potential as a world touristic destination. Besides, it puts us as the first channel of this type to get the Silver Button on the west and the third channel with the most subscribers in the world, following Visit Dubai (Arab Emirates) and Visit Seoul (South Korea), both of them promotes sopping tourism. Chile Travel, on the other hand, promotes all of our destinations –nature and city- and the experience diversity you can live in our country. Also, thanks to the channel, in the last year we were able to charm the European audience from France, United Kingdom, Spain and Germany, four of our nine priority markets for 2019".
On her behalf, Andrea Wolleter, Sernatur National Director, added that "Chile Travel has more than 527 high quality videos showing nature beauties and attractions of our country's main touristic destinations, translated into six languages –Spanish, English, German, French, Portuguese and Italian-. Only during the last year, the channel got more than 438 thousand playing hours, equivalent to 50 years in time".
About this recognition, Google Chile's Head of Industry, Travel, Finance & Government de Google Chile, Verónica Goldfart, pointed out that "what Sernatur has made on their YouTube channel is without a doubt a success example about how it is possible to build a strong image on this platform, specially to communicate directly and efficiently with potential travelers. The recognition we are granting today to the Under-Secretary and Sernatur is the first landmark for the continuity of this work, in which Sernatur has learnt where the audiences are today to deliver a strong message about Chile's main touristic destinations, taking advantage of the internet tools and opportunities as a window to expose the country's nature beauties to the world".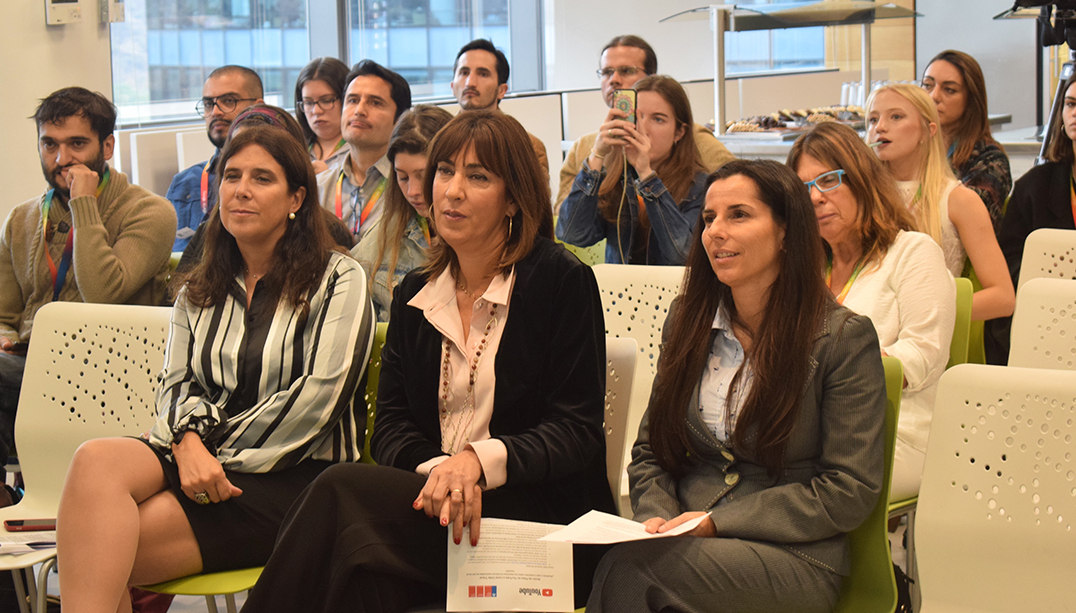 In November 2018, Chile Travel reached a record of monthly playbacks, with more than 184 hours played. This happened after the implementation of their international advertising campaign "Open Nature", that shows Chile's landscapes and traditions diversity.
According to YouTube numbers, in 2018 the internet surfers most keen to learn about Chile's touristic offer are in Argentina (18%), Uruguay (12%), Brazil (10%) and United States (8%). 59% of playbacks were from a mobile device, while the rest were made on desktops and TVs (34% and 17% respectively).
The most watched video in Chile Travel during the last year is "Chile Spots de Turismo: Motivos para escaparte a Chile" (Chile Tourism Spots: Reason to runaway to Chile), that has more than 9,5 million views.
YOUTUBE REWARDS
YouTube rewards the effort and dedication creators have through different actions that allows them to access opportunities and benefits designed on a specific level for each channel.
Among these rewards, there are the YouTube Buttons, which are awards granted to creators when they reach a certain number of subscribers to their channels: when they reach 100 thousand subscribers, they grant the Silver Button; when they reach a million subscribers, they grant the Gold Button and, when a channel exceeds the population of the majority of the world's biggest cities in subscribers, they grant the Diamond Button for being one of the most important creators on the platform.
The platform only rewards creators that follow YouTube's community norms. The team checks every cannel before granting the rewards, so every creator is on equal condition and ensuring that only the one following the rules get rewarded, the ones with no copyright infringement warnings and the ones that haven't broken community guidelines or increased their subscribers' numbers artificially, among other criteria.
---