Antofagasta Convention Bureau to boost MICE tourism in the area
---
The Antofagasta Industrial Association through the Antofagasta Convention Bureau invites companies to consider the region as venue for congresses and conventions. In the Antofagasta Region, the Chilean coastline and the driest desert in the world can be appreciated in the same place.  It also has skies that are recognized worldwide as ideal for astronomy and, […]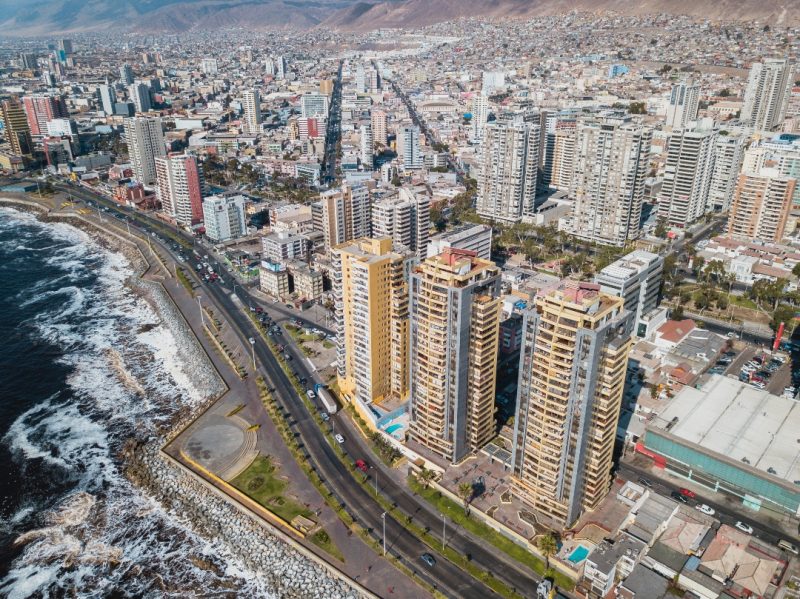 The Antofagasta Industrial Association through the Antofagasta Convention Bureau invites companies to consider the region as venue for congresses and conventions.
In the Antofagasta Region, the Chilean coastline and the driest desert in the world can be appreciated in the same place.  It also has skies that are recognized worldwide as ideal for astronomy and, therefore, for astrotourism since they are clear most of the year.
The area's excellent weather allows visitors to visit throughout the year and enjoy the adventures and relaxing experiences it offers.  For this reason, the Antofagasta Convention Bureau is promoting the region for MICE tourism.
Why Antofagasta?
The Antofagasta Industrial Association, through the Antofagasta Convention Bureau, a unit dedicated to promoting MICE tourism in the region, wants to promote the area as a destination for corporate meetings in 2021, especially the cities of Antofagasta and Calama.  The promotion efforts will target companies that operate directly and indirectly in the region to ensure that other MICE tourism activities are held in the future, showing the area's potential as a convention and incentive destination.
The region is prepared to receive up to 900 delegates and has 123,000 square meters of surface area for exhibitions and events.  Additionally, it offers attendees several experiences after the meetings and congresses, such as enjoying its assorted gastronomy, visiting the La Portada de Antofagasta natural monument, going to the eleven meter high sculpture, La Mano del Desierto, where observing the universe with the naked eye can be easily done, enjoying the Hornitos beach, admiring the Huanchaca ruins, visiting the Tatio Geysers, hiking the Lascar Volcano at 5.592 m.a.s.l., and touring the small and beautiful villages of the area that are a living sample of culture, heritage, and ancestral traditions, being San Pedro de Atacama one of the most internationally known.
MICE tourism and Covid-19
The strategy that the Antofagasta Convention Bureau is considering this year is promoting smaller meetings to observe the capacity allowed by the health authorities based on the evolution of the pandemic in the country.  Therefore, when Covid-19 figures improve, they will gradually promote larger face-to-face activities.
Rubén Ormazábal, Tourism representative of the Antofagasta Chamber of Commerce, said that "given the great progress that Antofagasta has made in terms of mining, energy, and astronomical productivity, the city has become an area that receives a high percentage of business tourists.  Antofagasta is prepared to receive and service groups of people seeking a first-class economy tourism and for this reason we continue to work to offer new spaces and maintain a service based on the latest global trends."
Image: city of Antofagasta.
---