Chile launches e-learning training program for North American travel agents and tour operators
---
This is a program seeking to boost Chilean tourist attractions in North America.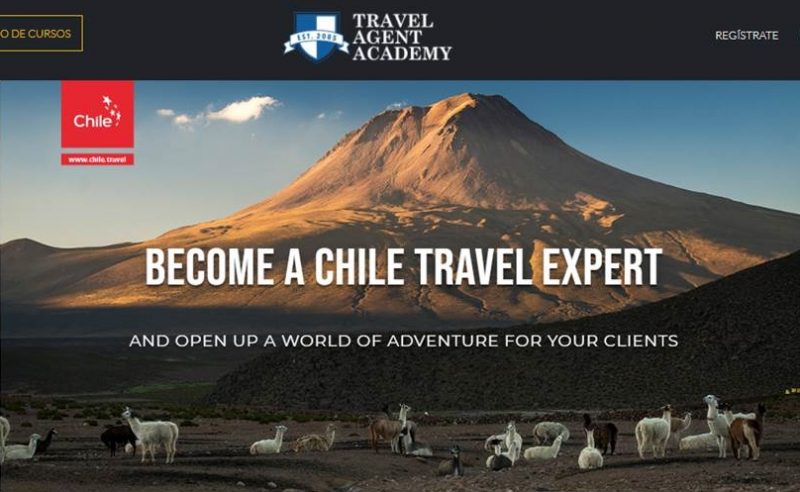 With the Travel Specialist Program, it is expected that more than 90,000 travel agents and tour operators in the North American market will be trained free of charge and will be able to offer Chile as a destination after taking the course.  The training will be held virtually given the impossibility of holding this activity in person.
The training of specialists in Chile involves two chapters that will address the country's main natural attractions, adventure and astrotourism information, among other experiences. Once the program is completed, attendees will be able to certify their participation through a certificate issued by the Travel Agent Academy.
The national director of Sernatur, Andrea Wolleter, said that this tourism promotion initiative "aims to train specialists on our destinations.  Given its extension, the North American market is difficult to cover in its entirety, therefore the e-learning training format will allow us to reach a good number of professionals: operators, travel agents and consultants representing in that market an important sales force with respect to the final consumer."
It is expected to reach 93 thousand tour professionals who will be shown the contrasts of Chile's landscapes and how visitors can immerse in adventures by cycling lunar landscapes, climbing volcanoes, horseback riding in vineyards or kayaking in mountain lakes.  They will learn that these experiences can be combined with luxury, romance, wine, gastronomy and indigenous culture, showing what clients of agents and tour operators can experience in Chile.
The classes will also show how Chile has been preparing for the safe reopening of tourist attractions, wildlife areas, hotels, restaurants and other.  The free courses on Destination Chile will be offered throughout 2021 at official channels of the Travel Agent Academy.  It is a continuous, self-guided program, meaning you can start at any time between now and December 2021.  The certificate can only be obtained in the United States, but the course is available in English to any travel agent in the world.  Those interested in participating in the Travel Specialist Program can access the website www.travelagentacademy.com/chile3 and complete the registration.
---