Chile Music Tour: touring the country through music
---
Sernatur's new initiative invites tourists to get to know our country along with six songs written by prominent national artists.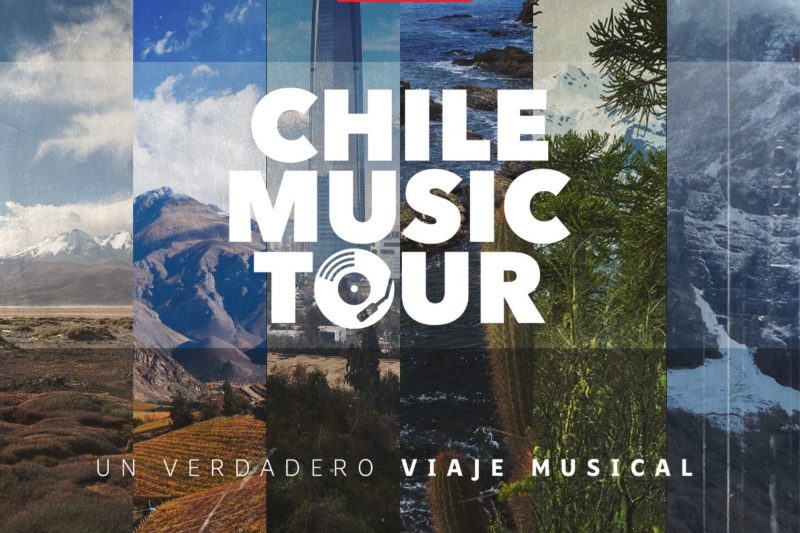 Dreamlike landscapes and music. That is the proposal of Chile Music Tour, a new project to promote our country through important national musicians.
On June 30th, the "Chile Music Tour" playlist was officially launched on the music platform Spotify. This is a new way in which Sernatur invites tourists to get to know our country, this time together with six songs written by prominent national artists.
This project represents innovation in terms of tourism promotion, using the popular music platform to account for national attractions in collaboration with exponents of Chilean music. Spotify is currently the world's most popular audio subscription service with 422,000,000 users, including 182,000,000 subscribers, in 183 markets.
Artists and zones
Chile, one of the last countries in the world, is surrounded by the Pacific Ocean Sea and the Andes Mountain Range. Inland, in addition, we can find the Atacama Desert, the glaciers of Patagonia, Torres del Paine, and wonderful native forests in our Reserves and National Parks. We know that there is no quick way to get to know our extensive territory and its thousands of attractions, so the invitation is to "travel" with music to different parts of the country.
The project led by Sernatur summoned Javiera Parra; Dunga; KYA and Cristian Leon; Alvaro Lopez; Luanko and Stailok; and Nicole. They composed for the southern, central, capital, southern central, southern, and extreme southern zones of Chile, respectively.
At the launch of Chile Music Tour held at the Gabriela Mistral Cultural Center, six songs and video clips from each of the areas were presented, highlighting the beautiful and varied landscapes that Chile offers its visitors.
The songs on the Spotify playlist open to all travelers take musical elements from the north, center and south of Chile. In addition, the project has a strong influence of urban, pop and rock music, making the playlist a perfect company for all tastes.
We invite everyone to live the experience of touring Chile through music!
---