Chile promotes a new Coasting Law during the Seatrade Cruise Global in Miami
---
During April 8th -11th the Seatrade Cruise Global will be held, the most relevant global event for the cruise industry that holds more than 130 countries and 11 thousand visitors.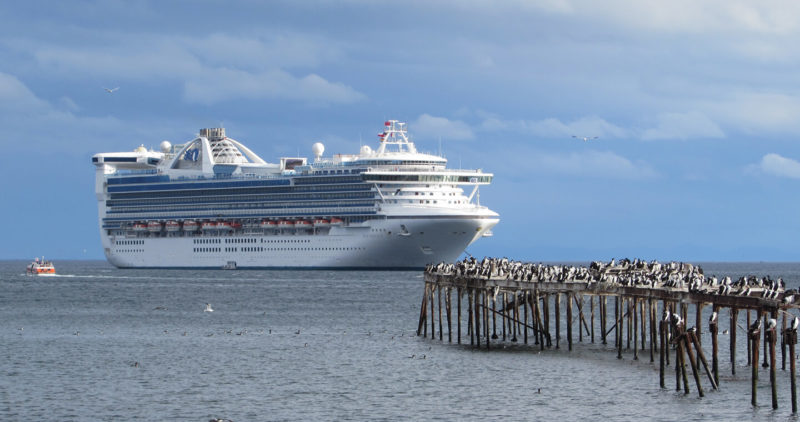 More than 11 thousand guests, 300 specialized journalists and 700 expositors from 130 countries turn the 35th version of this event into the center of the cruise industry. This is the Seatrade Cruise Global, a global event that gathers the latest tendencies of this market, besides being a networking and business opportunity for professionals and public authorities visiting the event.
The presence of Chile is leaded by the Tourism Under-Secretary, Mrs. Mónica Zalaquett and the National Director of Sernatur, Mrs. Andrea Wolleter. Together with them, the country will show its touristic offer through the presence of the Bio-Bio Region, the Viña del Mar and Talcahuano Municipalities, 5 national companies and the Southern Cone Ports Corporation, association that gathers Chilean ports, port companies and shipping agency representatives from Inchcape cruises.
During this event, Chile will promote the 16 national ports and the attractions surrounding them, like vineyards and local food. Also, the new Coasting Law will be promoted, enacted during past January by the Congress of the Republic which, among other things, allows the transit of international ships of over or equal to 400 passengers through national territory.
On this regard, the Tourism Under-Secretary and driving force of this law, Mónica Zalaquett, details that "the Coasting Law allows international cruises to dock on the different ports of the country, expanding Chilean opportunities to create new routes like Valparaíso-Rapa Nui, generating great international expectation to attract potential new tourist".
INDUSTRY AND GROWING
The Tourism Under-Secretary added that "cruise industry is growing close to 7%, a proof is that during 2017, close to 28 million people used this touristic product. Chile welcomes close to 1.5% of all cruises, with more than 450 thousand passengers during the current season. We are convinced that with our more than 4300 kilometers of coastline and our natural beauties we can be an exceptional destination for this industry because with this new law, the industry will be able to offer 5 to 7 days cruise travels, which represents a 90% of the current demand of this product".
On the other hand, the National Director of the Tourism National Service (SERNATUR), Andrea Wolleter, assures that "this event in Miami allows the national industry to connect directly with important actors of the cruise global market and, this way, continue to enhance this important touristic niche. In fact, for 2030 it is estimated that there will be more than 1.8 billion cruise travels world-wide and we are working today to make that a big part of that number visits to our country".
The cruises convention and expositions will be held in the Miami Beach Convention Center, and promises to be a connection, innovation and inspiration center for the global industry of cruises.
---