Chile takes over WTM LATAM fair with 35 national companies and winter experiences sale
---
The regions of El Maule, Metropolitan of Santiago, Los Lagos and Magallanes and Chilean Antarctica will be part of Chile's stand during this great tourism event, which will be held in São Paulo, Brazil, between April 2 and 4.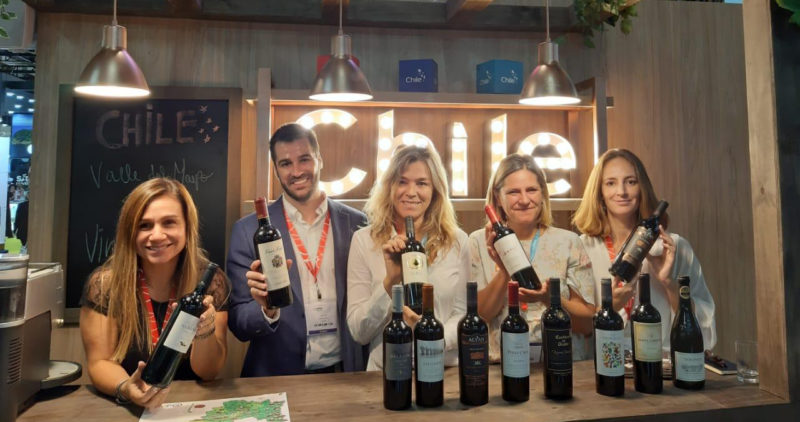 Adventure, wine tourism, gastronomy and luxury are the experiences that Chile will promote in the seventh version of the World Travel Market (WTA) Latam 2019, an open event for professional and private audiences that will take place between April 2 and 4 in São Paulo, Brazil.
It is the leading fair for the international tourism industry, which will have more than 5,000 destinations on display and will be attended by 8,000 professionals from around the world. It is an opportunity you cannot miss to establish contacts, negotiate and arrange commercial activities with key players in the sector. You will also learn about the latest trends of the tourism industry in an efficient, effective and productive manner. Its priorities are leisure tourism, MICE and corporate.
For undersecretary of Tourism, Mónica Zalaquett, "this is a key instance to continue positioning Chile in priority markets such as Brazil, where three fair days generate networking opportunities and negotiations that aim to continue increasing the number of Brazilians who visit Chile, a figure that in 2018 reached 589,172 tourists, 8.1% more than in 2017".
In the Latin American version of WTM, Chile will mark its presence with a 280 square-meter stand, our country's largest international fair installation so far this year, that will display 35 national companies and the regions of El Maule, Metropolitan of Santiago, Los Lagos, and Magallanes as well as the Chilean Antarctic.
For Sernatur's national director, Andrea Wolleter, WTM Latam "is the perfect opportunity to promote must-see winter season destinations in Chile, including our ski and mountain resorts, wine valleys, hot springs route and new offers in nature tourism, such as the Route of Parks of Patagonia that offers endless outdoor activities and extreme experiences."
In addition, during the fair Chile will hold an event exclusively for the press and influencers, where they will learn about destinations, attractions and new tourism offers, as well as the international awards the country received in 2018. Among these, the title of "World's Leading Adventure Tourism Destination" stands out, awarded for the third year in a row by the World Travel Awards, in addition to the recognition of "Unmissable Destination" by the Lonely Planet travel guide.
---