Chile seeks to position itself as a great international congress host in the business tourism event in Argentina
---
The eighth edition of ICCA Client Supplier Business Workshop will take place between August 4 and 8 in Salta, where our country will be part of the professional encounter with 25 prescheduled business meetings.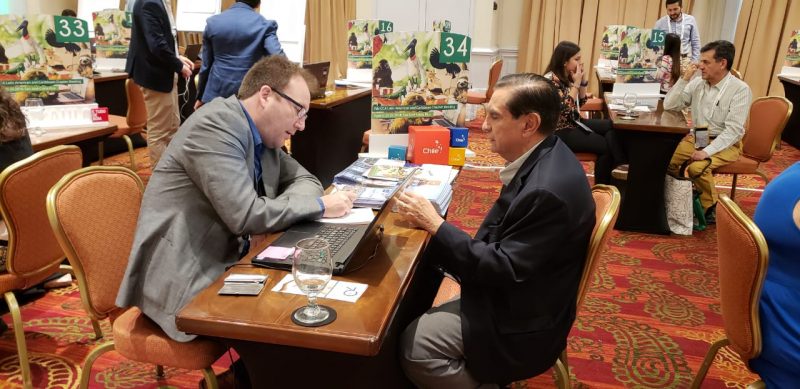 In the past year, Chile hosted 109 international congresses, ranking fourth in the ranking of Latin American business meeting hosts prepared by the International Congress and Convention Association (ICCA). In addition, the country is ranked 37th worldwide, its location making it one of the must-see destinations for business tourism on this side of the planet.
These merits are in addition to the Best Adventure Travel Destination Award in South America, awarded by the World Travel Awards for the fifth consecutive year, making Chile an outstanding guest in the 8th ICCA Latin America and Caribbean Meeting, which will be held from August 4 to 8 in the city of Salta, Argentina.
The event will also serve as an occasion for the 13th version of the Client Supplier Business Workshop, an exclusive meeting for the management of business events that occurs through prescheduled meetings. The event will bring together destination and tourist service suppliers with potential buyers, where Chile has already confirmed 25 meetings to offer our regions as venue for international conferences and seminars.
Currency and collaboration
Chile received about 6 million foreign tourists in 2018, of which 554,393 arrive for congresses, work seminars or business meetings. As explained by the Undersecretary of Tourism, Monica Zalaquett, "this means that 10% of travelers arrive to our country for business tourism, visits that left a total of more than US$ 551 million, 17% of the income of tourist spending. This shows that this segment is a powerful revenue generator for our industry."
For the national director of Sernatur, Andrea Wolleter, participation in ICCA 2019 is "a vital opportunity for Chile to enhance an area that has shown exponential growth in recent years, thanks to a collaborative work with the fourteen national convention bureaus. They have had a fundamental role as hosts and ambassadors, winning 21 international congresses this year, which will host from here to 2024."
Exclusive ICCA event
The Latin America and Caribbean Meeting is an exclusive ICCA event that will feature this year the presence of fifty members from Latin America and the Caribbean, including Sernatur and the national Casa Piedra Convention Center, Eventual Congress Organizer and Viña del Mar CB, entities that will meet with representatives of 25 regional associations carefully selected by the Client Supplier Business Workshop organization.
---