Chile seeks to win over Spain with new nature tourism and astrotourism services
---
National services to be promoted include star-gazing destinations, like Valle del Elqui, Valparaíso, Chiloé, and San Pedro de Atacama; gastronomy experiences and wine tourism; and the Ruta de Los Parques in the south.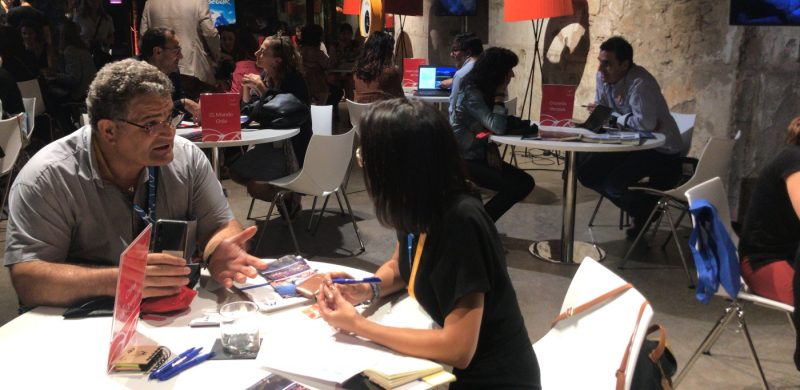 Spanish tourism to Chile has grown for four years – and this year is no exception. Travelers from this region prefer cultural and natural services, and the leading tourism authorities in Chile are pleased to showcase those, and more, to encourage further visits. To that end, this October 8th will see the Roadshow Europa 2019 – Barcelona at the ROC35 event center located in the emblematic Poblenou neighborhood.
In order to strengthen and promote Chilean tourism services with global marketing channels, this international promotion activity allows Chile to directly inform Spanish markets and decision makers on destinations and national attractions – attendees include operators, travel agencies, and specialized tourism industry press in Europe.
Undersecretary of Tourism Monica Zalaquett stressed that "our international tourism promotion strategy identifies Spain as a priority market – there has been sustained growth of tourists in recent months, with an increase of about 12% between January and August 2019. The 2019 Roadshow Europa is part of that strategy, which will broadcast Chile and its tourist attractions and continue to attract travelers from Spain and other regions to our country."
The Chilean delegation of 14 tourism companies – including operators, travel agencies, hotels, airlines, and navigation and cruise companies – will have dozens of dozens of business meetings with almost 40 Spanish operators looking to incorporate new tourism products into their sales lines. The Chilean tourism portfolio will also be promoted among press and influencers hungry for new destinations to show their audiences.
SERNATUR national director, Andrea Wolleter, said that "these experiences, unique to Chile, have already been shown to be in line with the preferences of Spanish travelers – for example, one of the main reasons they travel here is to enjoy our pristine nature, while the activities they most participate in include cultural tourism, shopping, gastronomy experiences, and visits to national parks."
Another priority for Spanish travelers, adventure tourism, will feature Chile as a must-see destination at the Roadshow, said authorities. Chile has for three years been positioned by the World Travel Awards as the World's Leading Adventure Tourism Destination, currently competing to keep its crown as a four-time champion this year.
Gastronomy a leading attraction
Of the attractions during the event, modern takes on traditional Chilean cuisine will be provided by Chilean chef Carlos Pascal, who currently resides in Madrid. Chef Pascal will speak to the importance of wines in Chilean culture and their contribution to the culinary and touristic experiences while hosting a live cooking show. There, attendees will travel across Chile by sampling the different regional tastes and flavors.
Chilean Patagonia and Antarctica will be represented with suckling lamb chops breaded with valley herbs and served with rhubarb confit; or southern hake hors d'oeuvre with tartar sauce on a bed of cochayuyo.
The Lakes and Volcanoes regions will be promoted with flavors including a salmon merkén[1] tartare served on bucolic milcao[2] of volcanic ash and mushroom; while Santiago, Valparaíso, and the central valleys will offer a charcuterie of avocado, sliced grape served on a foam mattress of sheep cheese with mountain herb vinaigrette, and miniature chorrillana[3] skewers.
Island destinations will be promoted with tuna ceviche served on póe[4] followed by crème bavaroise with maqui and murtilla berries sourced from Juan Fernández Island and topped with citrus crystals.
The north, specifically the Atacama Desert, will enchant Spanish palates with quinoa bolitas, goat cheese, and smoked and sun-baked cuts of llama on pumpkin purée followed by a reduction of chañar[5] over manjarate[6] or lucuma[7] ice cream infused with rica rica[8].
Finally, the space will be livened up with Chilean piano compositions, and exciting artistic exhibitions of sand drawings by Borja González, a materials graphic designer, illustrator, and artist who has been surprising large audiences with his performances for over ten years.
[1] Merken is a pepper indigenous to Chile, usually prepared by drying, smoking, and grinding by mortar and pestle
[2] Milcao are traditional savory cakes prepared with Chiloé potato variants kneaded with suet
[3] Chorillana is a dish based around chorizo, a Chilean sausage, served with fried potato, onion, and egg.
[4] Poé is a banana and pumpkin sponge cake typical of Rapa Nui.
[5] Chañar is a local tree-shrub known for its sweet sap
[6] Manjarate is a traditional dessert prepared from condensed milk
[7] Lucuma is a native fruit, described as tasting similar to butterscotch
[8] Rica rica is an aromatic herb from the Andes plateau
---