Chile Stands Out at World Travel Market Latam 2022 
---
With a 160-square meter stand, the Chilean tourism industry was one of those present at WTM, one of the most important mass tourism fairs in South America.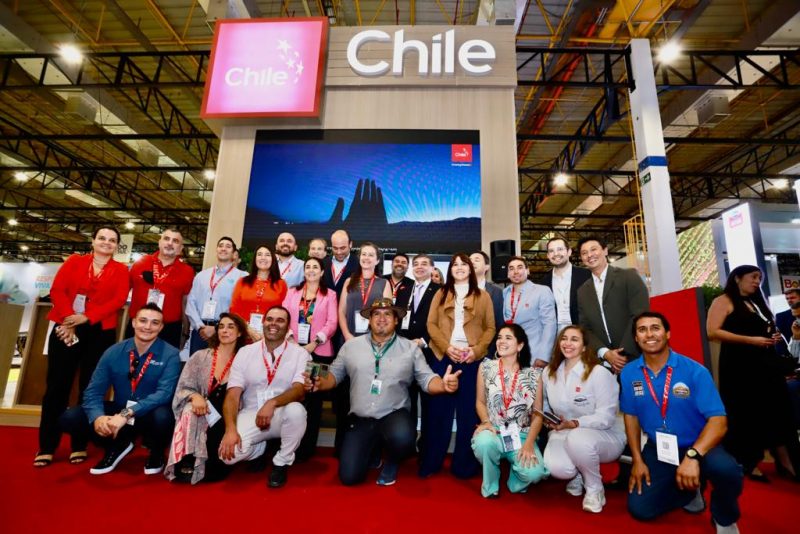 Chile stood out in front of 19,000 professionals from all around the world at the World Travel Market Latam (WTM), the most important tourism fair in South America, held in the city of Sao Paulo, Brazil. 
With a stand of 160-square meters, the Chilean tourism industry was present with the participation of 28 companies and destinations, as well as a regional presence with representatives from Atacama, Valparaíso, and O'Higgins. 
This meeting was also the first international trip of Chile's Undersecretary of Tourism, Verónica Kunze Neubauer, who addressed the challenges facing the sector and the importance of the tourism industry for the development of the country. 
"We have clear objectives. Our first task is to reactivate the tourism industry, a key social and economic activity in Chile," said the authority. 
Undersecretary Kunze also held meetings with authorities representing Argentina, where the possibility of a joint promotion between Chile and the trans-Andean country to long-distance international markets was analyzed, with a special focus on the Patagonia as a combined destination. 
World Travel Market is one of the most important mass tourism fairs in South America, held once a year in Brazil. The meeting focuses mainly on business meetings between wholesale tour operators. In the 2022 edition, WTM brought together over 600 suppliers and 19,000 professionals from more than 50 countries. 
---