Chile Travel Launches the Country's Largest Digital Welcome Point with 360º Experience
---
Chile's tourism industry is celebrating a new milestone today: the country's largest digital welcome point is now operational, featuring an immersive experience for visitors arriving at Terminal 2 of Nuevo Pudahuel Airport.  This is the Chile Travel Welcome Desk, a point installed in the international arrivals area where tourists from abroad can access information and […]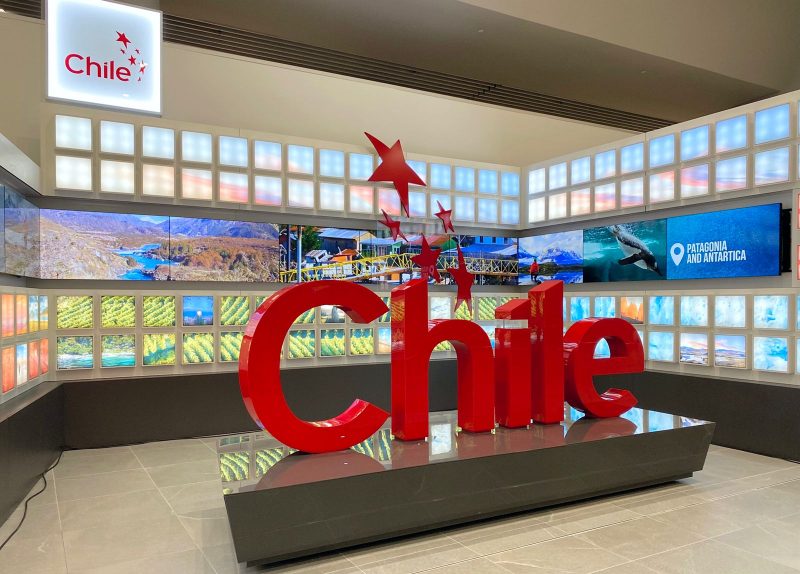 Chile's tourism industry is celebrating a new milestone today: the country's largest digital welcome point is now operational, featuring an immersive experience for visitors arriving at Terminal 2 of Nuevo Pudahuel Airport. 
This is the Chile Travel Welcome Desk, a point installed in the international arrivals area where tourists from abroad can access information and have an experience of Chile's destinations through their mobile devices.   
The 24-square meter space has tourist information about Chile on LED screens. Furthermore, it has 10 QR codes that allow foreign visitors to have a 360º experience of different tourist destinations throughout the country on their cell phones or mobile devices.  
The Undersecretary of Tourism, Verónica Kunze, stated that the technology of the Chilean Welcome Desk "will make it possible to provide our tourists with updated and online information about the entire country".  
For her part, the national director of Sernatur, Andrea Wolleter, emphasized that this project represents a new opportunity to showcase Chile to international tourists, providing them with tourist information, panoramas, experiences, and useful information.  
This Welcome Desk is the second initiative to be implemented at the new Terminal 2 of Arturo Merino Benítez International Airport, after the Welcome Point was opened in early March in the baggage claim section.  
---