Chilean businesses tour New York and Toronto to promote Chile
---
Along with 14 tourism businesses, Chile will provide information on new destinations, attractions and national services to travel agencies, tour operators and the specialized press.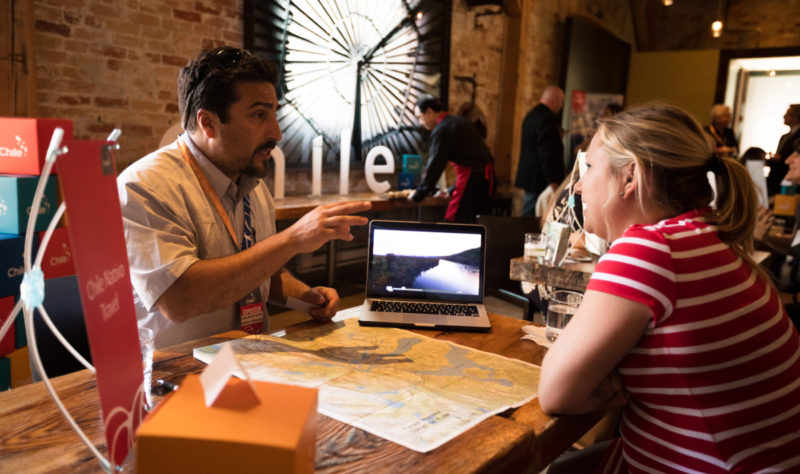 With the goal of broadening North American tourists' interest in Chile, the USA-Canada Roadshow will be held May 22-24th  2018 to capture one the country's priority segments for tourism promotion, a segment which brought over 300,000 travelers from the U.S. and Canada during 2017.
This sample of Chilean tourist destinations and services will travel to New York and Toronto, accompanied by 14 national businesses which will serve as ambassadors for the diverse and attractive offer of outdoor, culinary and adventure experiences found in some of Chile's iconic destinations.
The international event will bring together more than 200 North American professionals in special encounters for tour operators, travel agencies and the specialized press, in order to promote the country with workshops and unique culinary samples.
According to Undersecretary of Tourism, Mónica Zalaquett, the Roadshow is "a successful platform of informational and commercial encounters for the Chilean tourism industry, as well as a hands-on display of what Chile has to offer to the rest of the world. It also helps our businesses generate direct contact with travel agencies, operators and press in the U.S. and Canada, a market which according to our Research Division, has an average expense of US$ 1,200-2,200 per tourist during a 10-day stay."
The authority added that, "actions like these seek to extend travelers' time in the country and, with it, their spending level."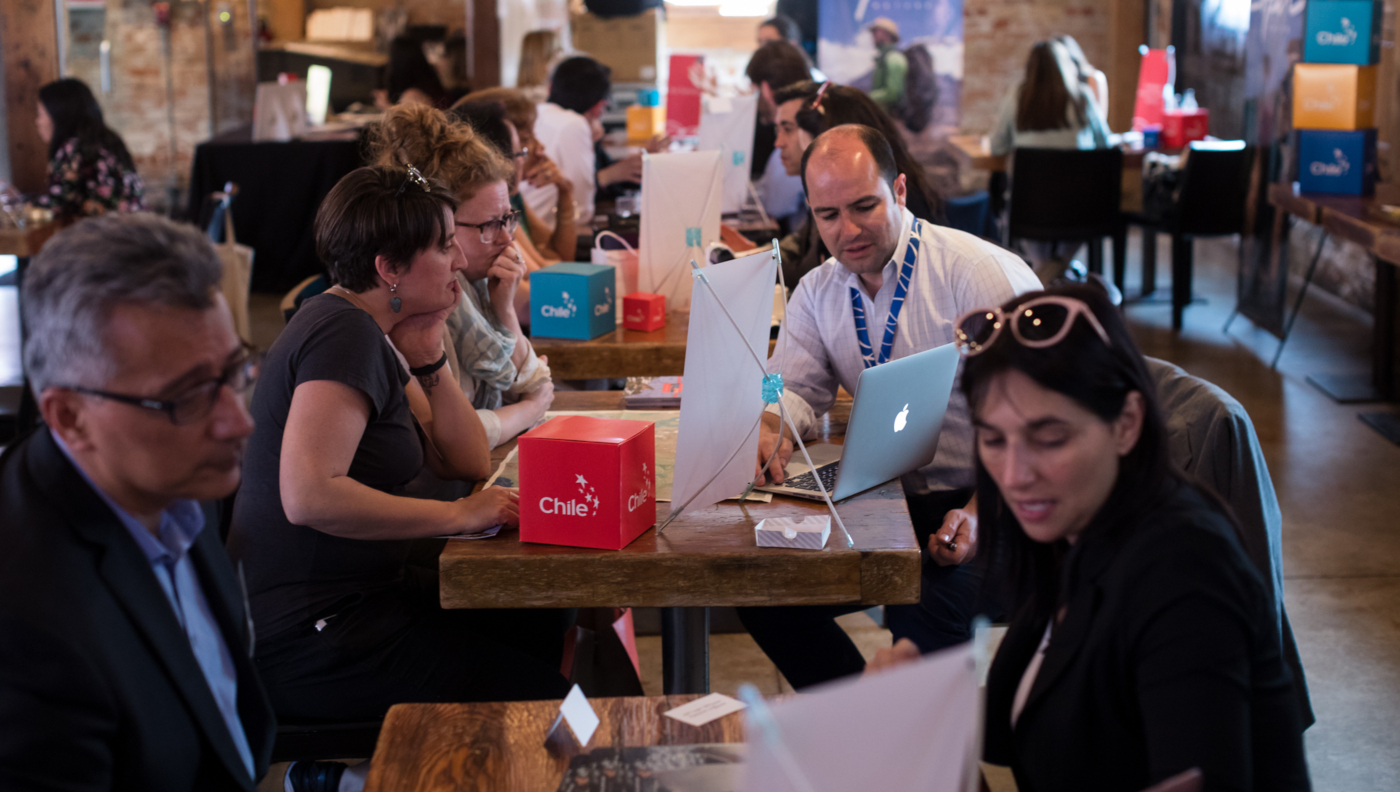 Influencers and meet-ups
The Roadshow will start on Tuesday May 22nd in New York City, at the Midtown Loft & Terrace event center and continue on to Toronto on Thursday May 24th, at Hotel The Westin Airport and then the restaurant Archeo.
Three events will be held in each country starting with breakfast for travel agencies and followed by exclusive encounters for tour operators in the afternoon, including quick business meet-ups and roundtable discussions between Chilean providers and North American buyers. The renowned travel journalist and National Geographic collaborator, Joe Yogerst, will host the event and talk about his experience traveling through Chile.
In the evening, the focus will shift to the press and travel bloggers, who will have the opportunity to enjoy informational workshops on Chile, as well as wine and olive oil tastings, both led by sommelier Nora Favelukes in representation of the Wines of Chile association.
The businesses that will represent Chile in the USA-Canada Roadshow are:
Ace Turismo
Almacruz
Alto Atacama Desert Lodge and Spa
Antarctica 21
Australis
Chile Nativo Travel
Cruce Andino
DAP Antarctic Airways
Hotel Hangaroa Eco Village & Spa, Easter Island
Hotel Lago Grey Patagonia Chile
Hoteles Cumbres
Las Torres Patagonia
Latam
Macrotour
---