Chilean destinations highlighted in international press during June.
---
From the Atacama Desert as a romantic destination to the hot springs in southern Chile made the international headlines in countries such as India, the United States, Spain and Canada, among others.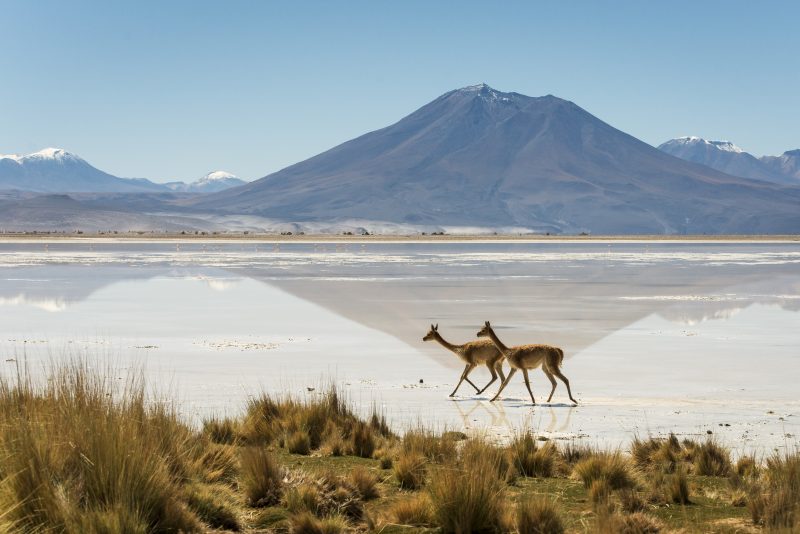 Our country once again appeared in the international media for its unrivaled and assorted destinations ranging from the north to the deep south of our country.  Thousands of kilometers separate us from countries such as Spain, the United States, and India but it is our landscapes that continue to tour the world and remain close despite the distance.
Northern Chile: astronomy and unique landscapes
Starting with northern Chile, the international media "India Times", highlighted the astronomical benefits and romanticism that the Atacama Desert offers, publishing a photo gallery entitled "20 unusual honeymoon destinations around the world", where the sunsets of this unique area are highlighted.  "Located beside the Pacific Ocean, Atacama Desert is the driest desert in the world.  The main attraction of this destination is to watch the sunset from the Moon Valley."
The Atacama Desert also made headlines in the U.S. magazine "Waow", where it was described as "A Real Oasis in a Desert."  "The beauty of the desert is overwhelming.  El Tatio geysers, the Valley of the Moon in the Salt Mountains, the Valley of the Dinosaurs, the large salt mines of Atacama, the Licancabur Volcano, and the sky filled with stars, planets, satellites…"
On the other hand, "MDZ" of Argentina, reported "The history of the enigmatic "blood" lagoon in Chile", where the attraction found in the Camarones district, in addition to two other lagoons found in the same Andean area, is highlighted.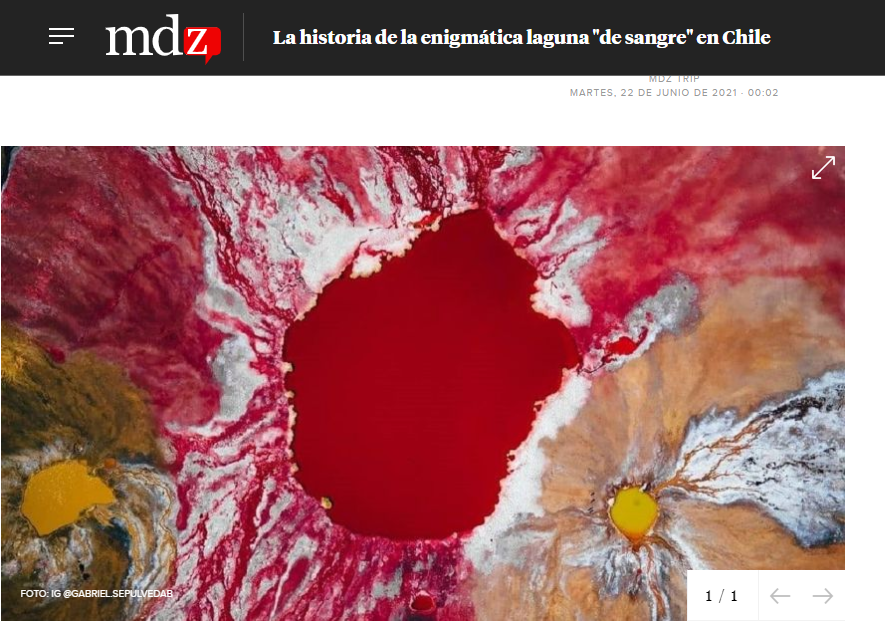 Central Chile: beaches, snow and wine in one place
Continuing with our country's central zone, Chile's beaches were once again in the news in the international media specialized in sports such as surfing.  Here, Punta de Lobos, found in the O'Higgins region, was the protagonist for its unbeatable waves.  "Watch: The return of Punta de Lobos" was the headline of "Surf line" of the United States.
Lastly, the Canadian media "MilesoPedia" reported an extensive travel guide of Rapa Nui through which they toured the island, its beaches, architecture, and nature at length, describing this exceptional area as an "open-air museum".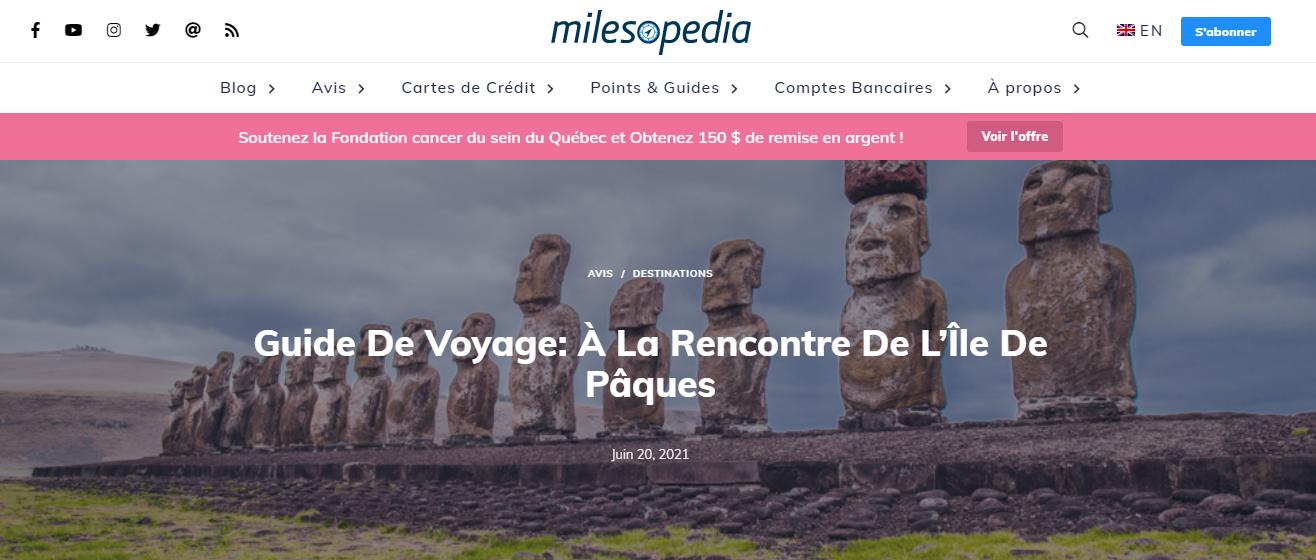 Meanwhile, the specialized travel media "The Travel" published "If You're Visiting Chile For Its Landscape, This Is The Best Time To Go (And Why)", including a mini guide from north to south of our country.  In this tour they also highlight the benefits of the domestic ski centers found in Santiago, such as La Parva, Valle Nevado, and El Colorado. They also highlight Chile's enotourism, mainly in Casablanca, where they highlighted the Colchagua Valley.
Southern Chile: unparalleled destinations at the end of the world
Moving to southern Chile, other highlighted domestic territories were the hot springs.  The U.S. magazine "Travel Pulse" toured this area, "Visit These Hot Springs in Southern Chile": "Planning a vacation to Chile opens up your world to endless options for adventure.  From hiking and biking to wine tasting and exploring volcanoes, this destination offers something for everyone in the travel group.  One way to relax between all the adventurous activities is by taking a dip in a hot spring. Being located on the southern tip, Chile boasts several hot springs for tourists to enjoy during their visit."

In other news from this area, specifically the Araucanía Region, the "Travel+Leisure" media extensively reported on the solar eclipse that took place in December last year in our country. "We came to Pucón, a resort town in the foothills of the Andes known as a hub for skiing, trekking, biking, and fishing.  Two snow-topped volcanoes, Rucapillán and Lanín, towered in the distance."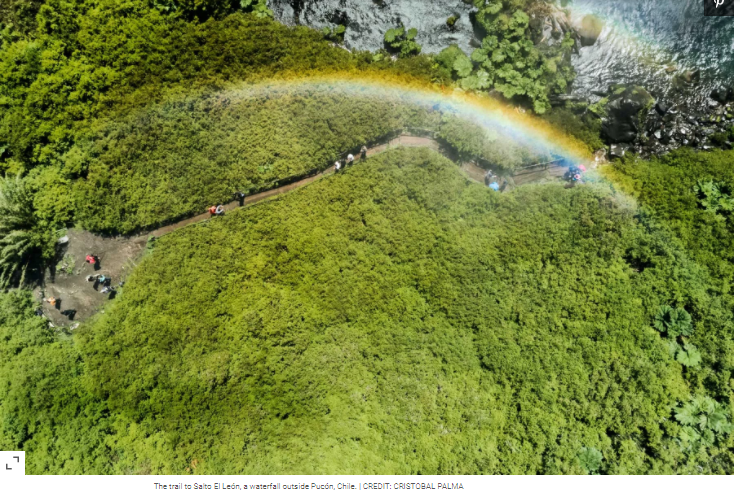 For its part, the UK's "Express" newspaper highlighted the Chilean Patagonia and its bounties in "The world's most stunning fjords and how to get there". "A mesmerizing and intricate web of fjords and navigable sea channels stretching 1,000 miles from north to south, where it's the end of the world at Cape Horn.  It's all here: glaciers, calving icebergs, whales –humpback, southern right and blue– penguins, sea lions, dolphins, elephant seals and diverse bird life."
---