Chile's Undersecretary of Tourism will be the first woman in history to chair the United Nations World Tourism Organization Executive Council
---
During the UNWTO General Assembly, held in Russia, Monica Zalaquett was chosen by the 33 countries that make up the body to lead it during 2021-2022 period.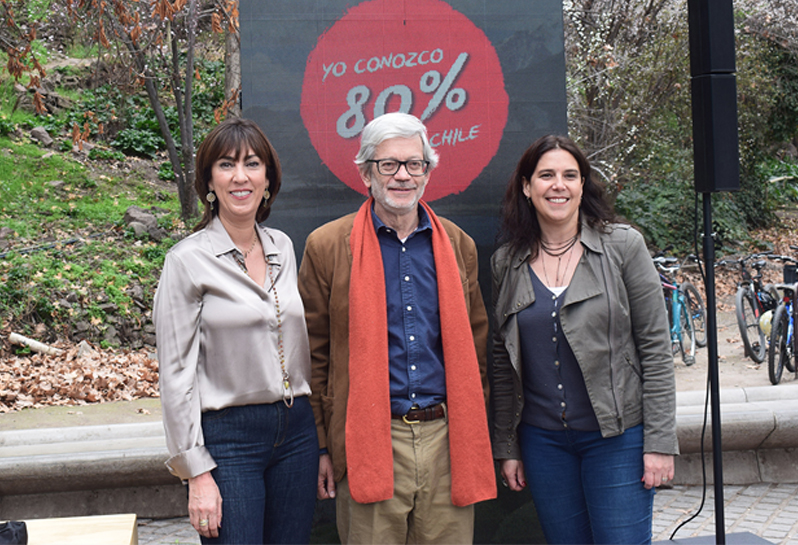 Within the framework of the General Assembly of the World Tourism Organization (UNWTO) – held in St. Petersburg, Russia – Chile's Undersecretary of Tourism, Monica Zalaquett, was chosen to chair the Executive Council of this organization for the 2021-2022 period.
Zalaquett thus becomes the first woman to assume the chair of the highest executive body of UNWTO in the history of the organization -founded in 1975- and also the first Chilean tourism authority to hold this position.
"It is a double pride for me to take on this great challenge. First, because I will represent the Americas on behalf of Chile on this executive council, for two years; and second, because it is the first time in UNWTO history that a woman will chair this body," said Mónica Zalaquett.
The national head of Tourism explained that this Executive Council "is the highest such body within UNWTO. It is made up of representatives from 33 countries, who, in consultation with the Secretary General, define policies, strategies, and programs to be followed across the globe in developing the tourism industry."
Chile in the Executive Council
This morning, at the first session of the UNWTO Executive Committee, Chile assumed as member representing the Americas for the 2020-2021 period.
In referring to this honor, Undersecretary Zalaquett assured that "the fact that our country is seated with representatives from five continents, debating programs and policies to advance development in tourism, will provide Chile the opportunity to become globally visible as a tourist destination. This opportunity will allow us to highlight our national best practices in the area of tourism, to discuss issues of international interest, and to contribute to mutually beneficial positions and matters of common interest".
International tourism continues to grow
Published by the UNWTO, the latest World Tourism Barometer shows international tourist arrivals growing by 4% during the first half of 2019, compared to the same period last year.
This means that 671 million tourists moved around the world between January and June 2019, which is almost 30 million more than in the same period in 2018, representing a continuation of the growth registered last year.
---