Chillán promoted as a city for events and conventions
---
A "Convention Bureau", an internationl term for this type of organization, has been formed in Chillán among public and private organizations.
Placing its capital, Ñuble, into the national limelight for events and conventions, Chillán has a newly created "Convention Bureau" (CHCB), a type of non-profit organization that empowers cities in the international tourism market, and especially in holding business meetings or studies.
According to Verónica Vera, Brand Manager of Nevados de Chillán and a member of the board of directors of the Protur Tourism Association, "the new region is opening up to this opportunity to create a convention attraction office that will help boost meeting tourism in the area. We now have the opportunity to generate our own strategy, something that, in the long term, will improve the the tourist supply chains in the area and show off what our region has to offer. We want to work together to enhance this area and strengthen tourism as an economic sector."
PROMOTING MEETINGS, INCENTIVES, CONFERENCES, AND EXHIBITIONS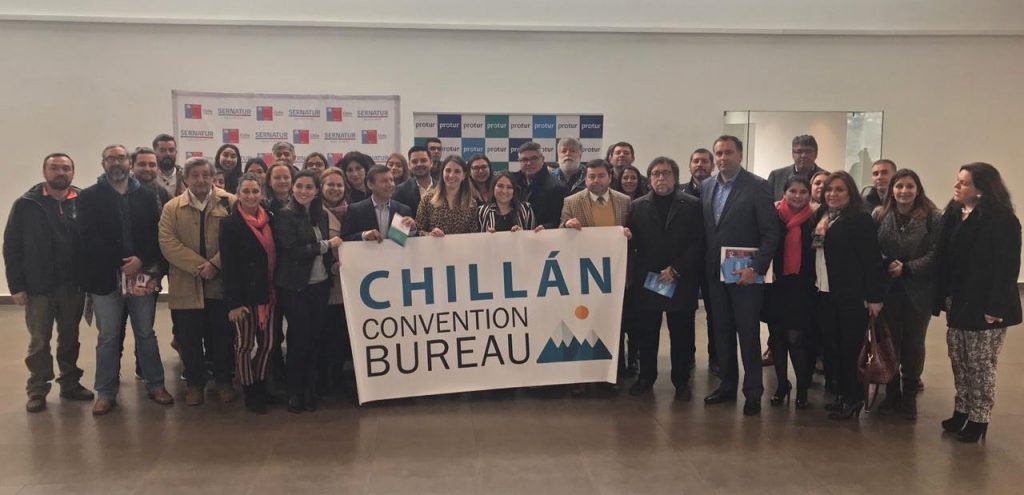 According to Carlos Sanchéz, manager of Protur en Ñuble, "The Chillán Convention Bureau plays a particularly important role in the commercialization of convention tourism, which will allow us to promote commercial development and business links in the area (Hotels, Restaurants, Event Centers, Vineyards, Tour Operators, Travel Agencies, etc.), from the mountains to the coast of Ñuble".
The organization is currently developing an agenda for meeting with associations and institutions in the area, and is currently gathering industry-related information. The Convention Bureau is also preparing a presentation of Chillán, and the zones of Ñuble, as a destination for audiences in Santiago.
The CHCB was launched at the inaugural seminar, titled "The Importance of Meeting Tourism in Regional Destinations".  Participation included Guisel Mura, a Sernatur professional in Executive Meeting Tourism; Pilar Varela, Manager of MDS Hotels and President of the Protur Directory; and Veronica Vera, Brand Manager of Nevados de Chillán.
---