Co-founder of Ruténica: "It came about because of the need for tourist territories."
---
At Trade News from Chile Travel, we interviewed Angélica Sepúlveda, co-founder of the digital platform that allows for the discovery of tourist services on the Lakes and Volcanoes Scenic Route. She explained their sustainable perspective and how they seek to empower the local services during the off-season.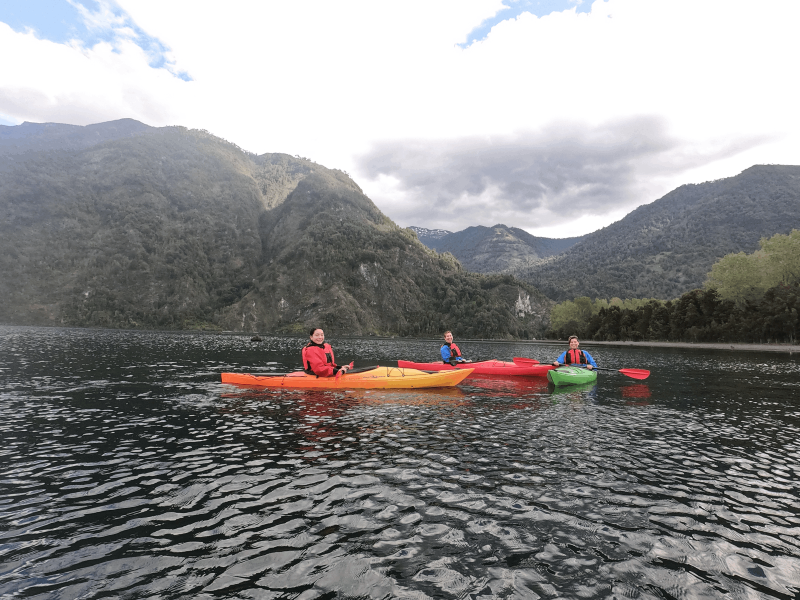 Rutenica.cl is a digital platform that allows you to discover, schedule, and pay online for tourist services on the Lakes and Volcanoes Scenic Route, mainly in Los Lagos and Los Ríos Region.
At Trade News from Chile Travel we interviewed Angélica Sepúlveda, co-founder of Ruténica, who told us more about the history of the platform, how it seeks to empower tourism in the off-season, and its connection with natural heritage.
-How did Ruténica come about? How long ago?
Rutenica.cl is a digital commercialization platform for tourist experiences that we created with my business partner, Paulina Valderrama, and that we officially launched in April 2022.
It came about because of the need for tourist territories. After more than four years of doing training and carrying out consultancies for entrepreneurs related to tourism in the southern zone- in destinations such as Puyehue- we noticed that these people really wanted to grow.
We saw how the winter season affected them due to the drop in tourism, despite having great infrastructure that works all year and not only during summer. Moreover, they had low visibility on social media to promote their products and very little ecommerce.
Entrepreneurs are quite often trained in digital marketing. They are good at their business, but if they do not have experience and tools on social media, they cannot reach their potential, for instance, their Instagram account, they waste a lot of time on that. We make this whole process easier.
– What services do you offer?
Tourist accommodation with activities where nature is the main protagonist, such as horseback riding, canopy among native trees, trekking, and hiking, climbing volcanoes, recreational fishing, kayaking, cuisine, heritage tours, and activities for both end consumers and companies and their organizational needs. We also have gift cards that allow you to share an experience with your loved ones.
We are quite flexible because we also can organize activities in accordance with the interests of each person or group of people who like to combine different activities on their vacations or on weekend trips.
-How do you empower tourism in the off-season?
One of the objectives for Ruténica is to face seasonality, so we try to identify the offer of services that you can explore only in the off-season, such as ski randonnée, walking with snowshoes, or also those activities that can be done all year round, such as wellness tourism, creative tourism, and tourism linked with origin people.
To promote this area, we have invited Chilean and Brazilian influencers to live the experiences, and then share them on their social media.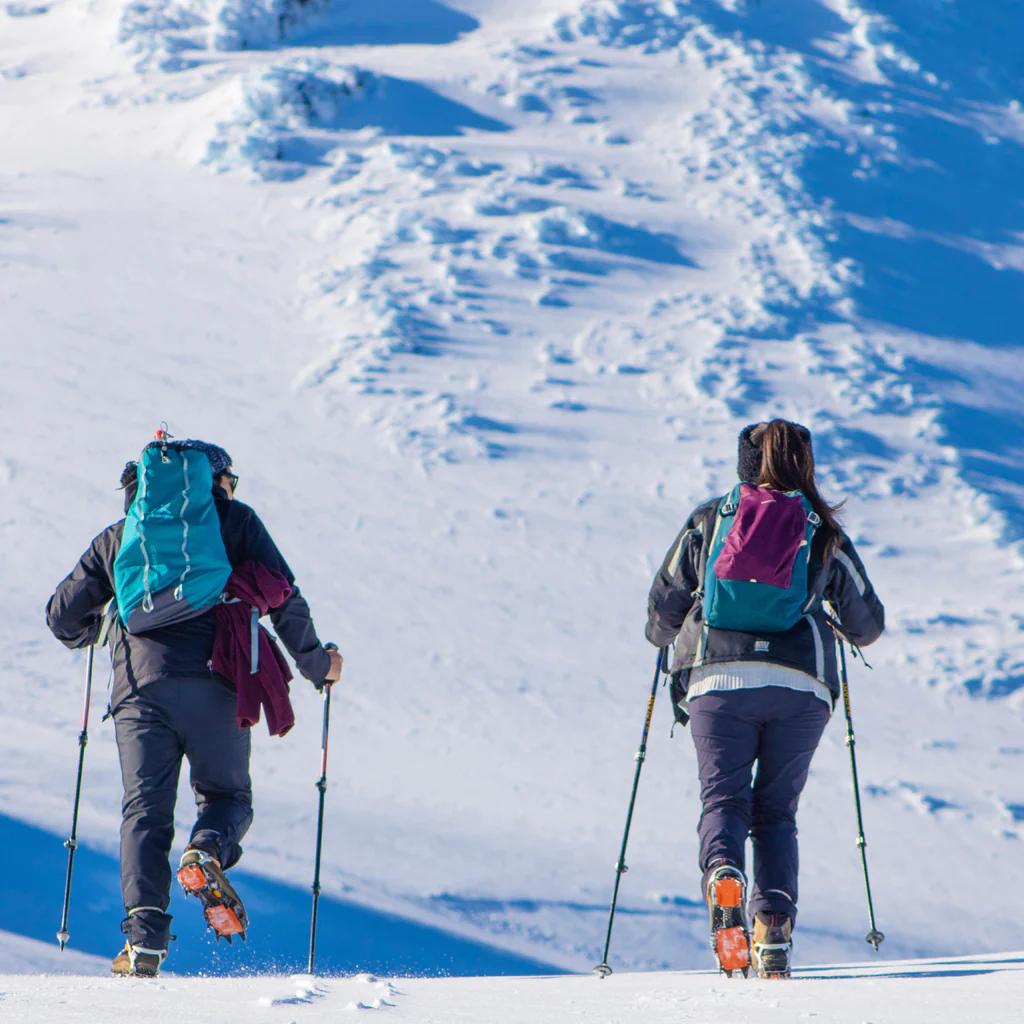 Source: Ruténica
Rescuing the heritage value of the Lakes and Volcanoes Scenic Route
Ruténica seeks to work with tourist experiences that rescue and value the natural heritage of the Lakes and Volcanoes Scenic Route. Furthermore, it collaborates with hotels and lodges that apply sustainable practices in their services.
-What sustainable actions do they take?
We work with micro and small companies that offer authentic tourist experiences, that rescue, and value the tangible and intangible heritage of the territory included in the Lakes and Volcanoes Scenic Route. This is to give economic sustainability to those small initiatives and also as a way to preserve our culture.
We also work with some hotels and lodges that apply sustainable practices in their services, such as energy efficiency, rainwater collection, recycling of materials for the construction of their infrastructure. In addition to that, we have restaurants on our platform that work with the 100K concept, which means that you can get their edible products from local producers, which are no more than 100 kilometers away.
-How do they interact with the local communities?
Directly, one by one, visiting the providers of these tourist experiences to add them to the platform, as well as through trade unions, associations, city councils, and any organized local organization that represents businesspeople in the area.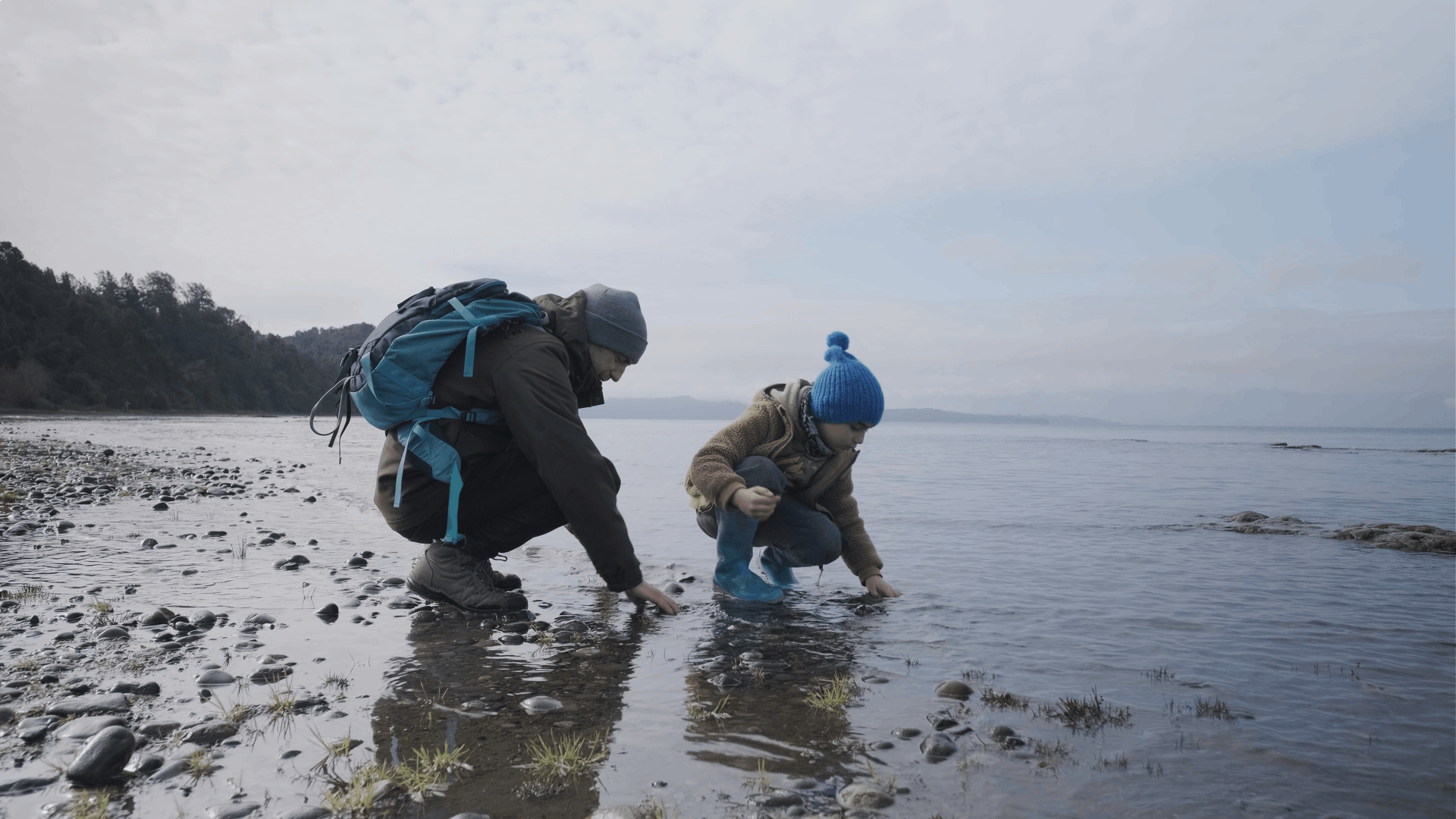 Source: Ruténica
Work in a globally renowned territory
In Ruténica you can find services in Panguipulli Siete Lagos, Lago Ranco Basin, Lago Puyehue Basin, and Lago Llanquihue Basin.
The platform collects different activities, accommodations, cuisine, programs, and means of transport that you can find in the area, which are part of the globally renowned Chilean tourist destinations.
-What has been the most amazing thing about working with the Lakes and Volcanoes Scenic Route?
Noticing the infinity of unique and truly fantastic experiences that the Lakes and Volcanoes Scenic Route has, which officially was born in January 2020 as part of the National Tourism Strategy. This recognition puts it, together with Easter Island, Torres del Paine, and San Pedro de Atacama, between the Chilean tourist destinations globally renowned.
A "scenic route" is related to a type of tourism that guarantees experiences with a component of natural beauty. Rivers, mountains, volcanoes, lakes, forests, waterfalls, and a lot of biodiversity are part of its essence. Moreover, on the way, you can discover the German, Mapuche, and local cultures, reflected in its cuisine, architecture, traditions, and festivities. Internally, we talk about "tourist jewels" that are quite hard to find in other places in Chile or around the world. We take care to make its release on the market easier.
-How can users contact you?
Unlike most platforms of this kind, Ruténica has Customer Service that is 24/7, which can help you from scratch with what type of services you can take for your next vacation or occasional trip, as well as advise you during the trip you have already taken out, in case you want to know more information about the services published on our website.
Our WhatsApp is +56949773485 and our email is contacto@rutenica.cl.
Links of interest 
Website: www.rutenica.cl
Instagram: https://www.instagram.com/rutenica_cl/
Facebook: https://www.facebook.com/rutenicacl/
---