Director of Sernatur recognized internationally as one of the most outstanding MICE tourism leaders
---
Director of Sernatur recognized internationally as one of the most outstanding MICE tourism leaders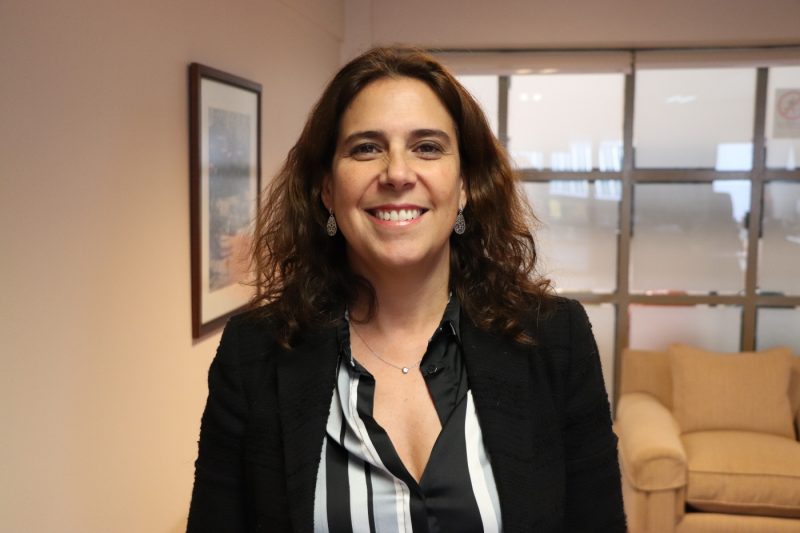 "We wanted to recognize the 15 most influential leaders in the Latin American meetings industry who have shown since the beginning of their careers that they are up to any challenge they face."  With these words, the Latinamerica Meetings Group announced a list in which Sernatur's national director, Andrea Wolleter, stands out.
The Sernatur's national director thanked the distinction and said, "it is an honor to receive this recognition which I would like to extend to the Sernatur team and the Convention Bureaus who are always searching for new opportunities".
Along the same lines, the Director of Sernatur highlighted one of the features that will allow MICE tourism restart activities. "I believe that one of the most important things about the meetings industry is to be able to bring all people together around a common goal and thus have clear objectives".
It is important to note that this recognition is awarded at particularly sensitive times for the tourism industry.  As the same publication acknowledges, "the world, and therefore the meetings industry, is going through times that have not been experienced in a long time", and adds "it is important to have leaders who have shown their abilities to deal with complex and unusual scenarios".
The scenario chosen to recognize Sernatur's national director among the 15 Latin American leaders in MICE tourism was a virtual ceremony broadcasted through Latinamerica Meetings' social networks, a group that prior to giving the award, recognized that "we are convinced that, under her leadership, the meetings industry will recover and even re-emerge stronger than before."
MICE tourism in Chile
During 2019, Sernatur, together with the Convention Bureaus, nominated 56 candidates and was awarded 46 international congresses between 2021 and 2024, recording a 64% increase in congresses awarded versus 2018 and a 34% increase in the number of candidates submitted.  These 46 congresses awarded in 2019 and to be held in future years will represent more than USD 71MM in average income for the country.
Chile has positioned itself as a strong destination for MICE tourism.  This is shown by the country's applications to international congresses; almost 50% were awarded to Chile between 2017 and 2018, representing over 45,000 representatives from organizations around the world arriving to our country in the next 6 years.
---