First Tourism Annual Dinner of Los Ríos region scored a new regional milestone
---
Organized by Los Ríos Convention Bureau, nonprofit organization that promotes tourism meetings development in Valdivia and the region, and with this dinner they scored a new regional tourism milestone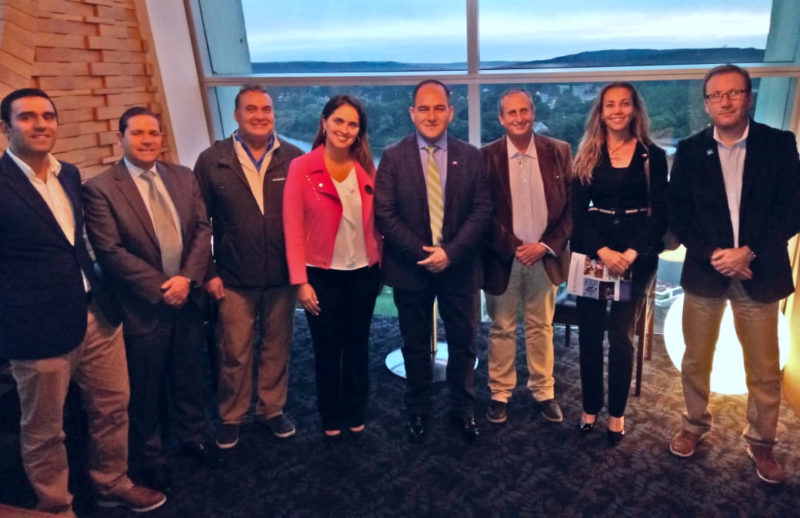 More than 50 entrepreneurs, authorities and teachers took part of the first Tourism Annual Dinner organized by Los Ríos Convention Bureau, nonprofit organization that promotes tourism meetings development in Valdivia and the region, and with this dinner they scored a new regional tourism milestone
During the event, market information was presented and also the actions taken by Sernatur on a central level for the growth and international congress engaging where Claudio Sances, National Supervisor of Tourism MICE (Meeting, Incentives, Conferencing & Exhibitions) showed some of the most interesting figures regarding public funds the Tourism Under-Secretary uses to support teachers, academics and researchers so Chile and its cities can apply as congress and event hosts. This people are named "tourism meeting ambassadors".
On the other hand, Juan Pablo Leiva, Manager of Los Ríos Convention Bureau presented part of the strategic plan and invited the audience to join as active and strategic partners to pick up venues and create new events.
WINNERS
To remark the regional work revolving Tourism meetings, Los Ríos Convention Bureau established some awards for outstanding ambassadors and entrepreneurs. This is the case of Andrea Báez and Pablo Szmulewicz, Director of the Graduates Schools and Director of the Tourism Management and Innovation Masters respectively. They both were honored due to their contribution on the congress and meetings creation in Los Ríos region, they have got two congresses for Valdivia. Also, the tourism entrepreneur José Taboada, owner of Villa del Río Hote,l got an award on its business career and contribution to Tourism meetings, being owner of one of the biggest hotels in Valdivia with 114 rooms and conference rooms that fit more than 800 people.
Among the participants of the annual dinner, César Asenjo, Los Ríos intendant, remarked Los Ríos Convention Bureau role on the Region's economic development and also its contribution on that same aspect that Universidad Austral del Chile does. Asenjo argued that "as Government, we see tourism as one of regional economy engines and we must acknowledge that the public services leaded by Sernatur and the Productive Development Committee from Los Rios that have enhanced the link with the regions tourism entrepreneurs. In that sense, it is important to remark academia, because we have enhanced the triple helix including civil society and entrepreneurs.
Juan Pablo Leiva, Manager of the Bureau, emphasized the importance of reinforcing the industry, encourage partners and awake the private sector with a call to professionally grow as destination.
Finally, the new Convention Bureau President, Jorge Peters, congratulated the winners and said that "universities, research centers and associations and syndicates from all the areas at the region are strategic partners. We are enhancing and awarding these teachers that have made the effort and have won the presentation of our city as venue, thing that make us really proud", he pointed out.
---