Government Announces the End of "Plan Fronteras Protegidas"
---
With the end of the "Plan Fronteras Protegidas (Protected Borders Plan)", the vaccination certificate and random testing will no longer be required.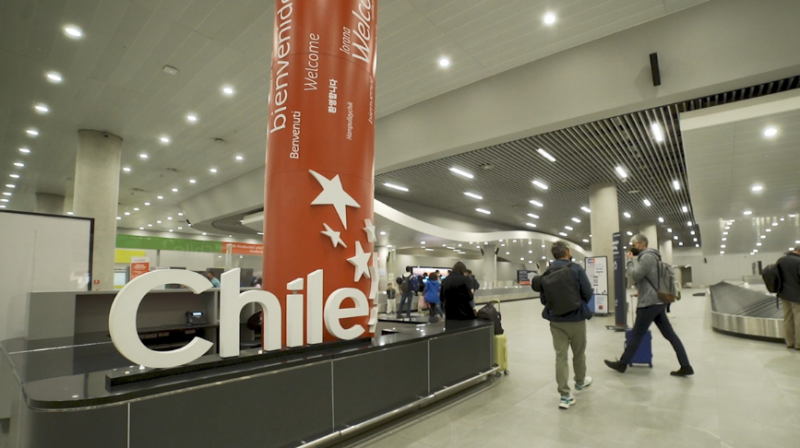 Because of a regulation that came into effect on May 9th, the government announces the end of "Plan Fronteras Protegidas". This eliminates the need to request a PCR test and vaccination certificate upon entry intro Chile.
The measure reported by the Ministry of Health came after the World Health Organization (WHO) declared the end of the Public Health Emergency of International Concern (PHEIC) due to SARS-CoV2.
What does the end of "Plan Fronteras Protegidas" imply?
The sanitary resolution establishes that the request for the PCR test upon entry into the country; the COVID-19 vaccination certificate; and the random testing of travelers, as established in the plan, are eliminated. This means that Chile no longer has sanitary requirements for passengers arriving from abroad.
"This measure allows the industry to resume the long-awaited scenario of normality. Inbound tourism is in full reactivation; in fact, we expect 3.5 million foreign tourists to arrive in our country in 2023, and we hope that this announcement will give new impetus to this process. This is a great opportunity to promote Chile as a unique and world-class destination", Undersecretary of Tourism, Verónica Pardo, said.
The authority added that "It is also important to thank the various guilds and associations of tourism industry for their collaboration and work during the more than three years of international health emergency, and for being relevant actors in the implementation of measures and the construction of agreements for their relaxation" as well as reiterating the call for responsible tourism in all areas.
The Ministry of Health indicated that it is important to highlight that, although the epidemiological scenario in relation to COVID-19 is on the decline, the circulation of other respiratory viruses has advanced as winter approaches. Therefore, it is important to keep vaccination up to date, both against COVID-19 and Influenza, as well as to maintain the self-care measures learned during the pandemic: frequent hand washing, ventilation of closed spaces and the use of masks when presenting respiratory symptoms.
---
"Plan Fronteras Protegidas"