Go for Chile: Discover the New Campaign for International Travelers
---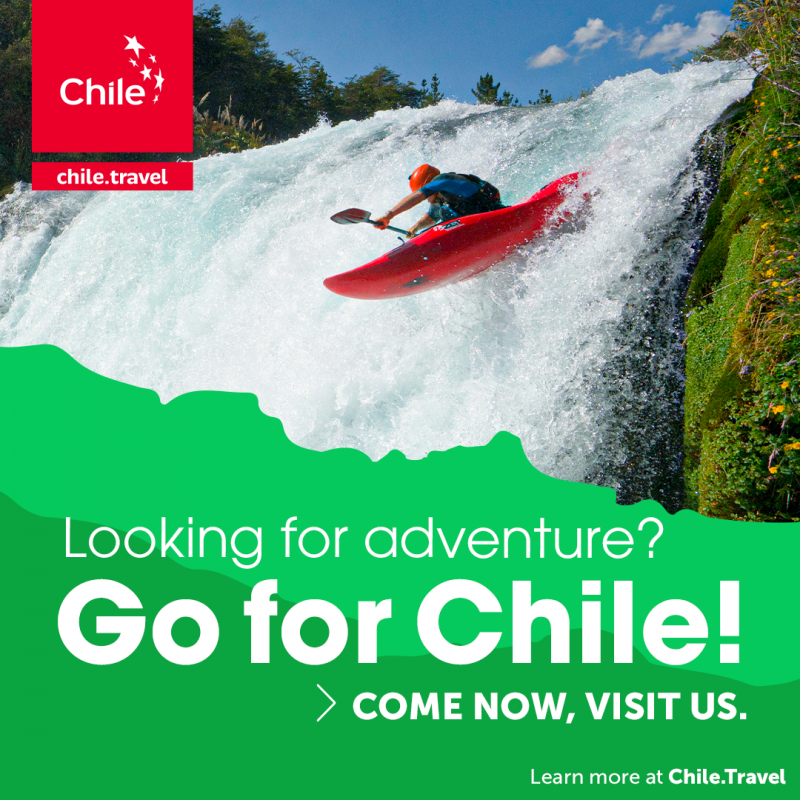 Where in the world can you find adrenaline, shopping, wine, stars, amazing landscapes, and ancient forests? In Chile.
This is the feature that highlights the new campaign for international public Go for Chile, an activity which through a message of immediacy, invites tourists to decide now to travel to our country.
This campaign will operate from September 15th to November 30th, 2022, and its main goal is to reactivate demand in the short and medium term. The experiences chosen range from urban life, wine tourism and adventure tourism to cruises, nature, astro-tourism, and beaches.
We invite the industry to sign up for this activity which also seeks to reinforce the promotion and arrival of foreign visitors after the end of the vaccine standardization.
What will you find in the Kit?
In this kit you will find everything you need to be able to promote Chile online. Our kit contains both editable files and files which are ready to publish. Among them you will find the master graphic pieces, posts, stories, footnotes, fonts, and photographs. You will also find press articles where the campaign has been mentioned.
---