In Winter there is Chile for everybody
---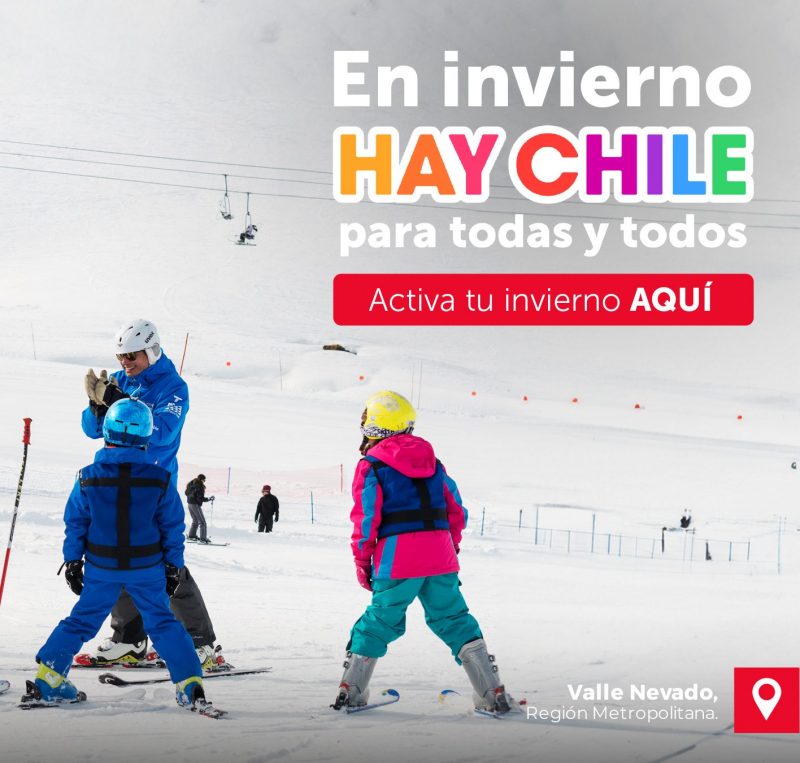 From north to south, Chile offers beautiful destinations and it's time to discover them because this winter, there is Chile for everybody: for elderly people, for disabled people, for families and couples, for people who love adventure, for those who take care of nature, for those who enjoy culture and for those who live friendship.
«In Winter # HayChileParaTodasyTodos » is the new Chile es Tuyo campaign created specially to diffuse the main tourist attraction and panoramas this 2023 season offers.
We want to reach out to all Chilean people and to achieve it we need collaboration from the tourist industry. Download the material and support us!
What will you find in the kit?
In this kit you will find everything necessary to promote Chile in the digital world. Our kit has files ready to publish. Among them you will find adapted graphic pieces for social media.
---