«Need Chile»: the new MICE campaign focuses on presence-based events
---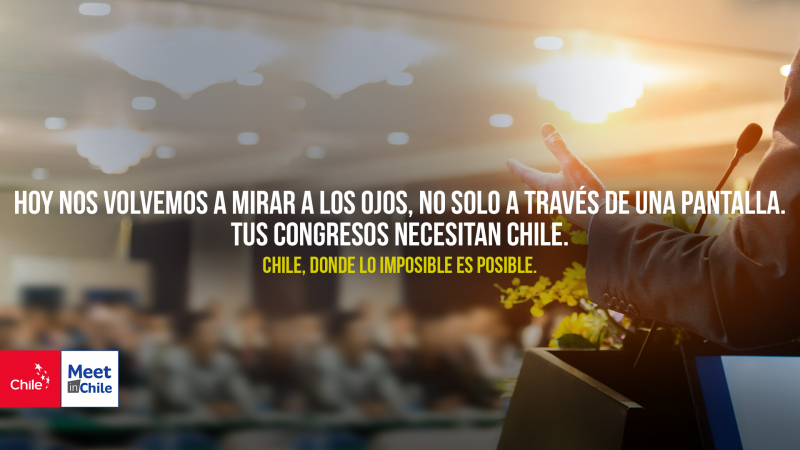 «Today, we look into each other's eyes again, not only through a screen. Your congresses need Chile. » This is one of the phrases from the new MICE Tourism campaign.
With this, we want to encourage the meeting industry to choose Chile as their congress destination, highlighting the fact that presence-based events are now possible due to the sanitary efforts to control the Covid 19 pandemic.
The campaign also includes travel incentives and wants it to complement the international campaign "Chile where the impossible is possible".
What will you find in the Kit?
In this kit you will find everything you need to be able to promote Chile online. Our kit contains both editable files and files which are ready to publish. Among them you will find the master graphic pieces, posts, stories, footnotes, fonts, and photographs. You will also find press articles where the campaign has been mentioned.
---