LEVEL is back: Direct flights between Chile and Barcelona have resumed
---
The company operates four weekly frequencies on Mondays, Wednesdays, Fridays, and Saturdays.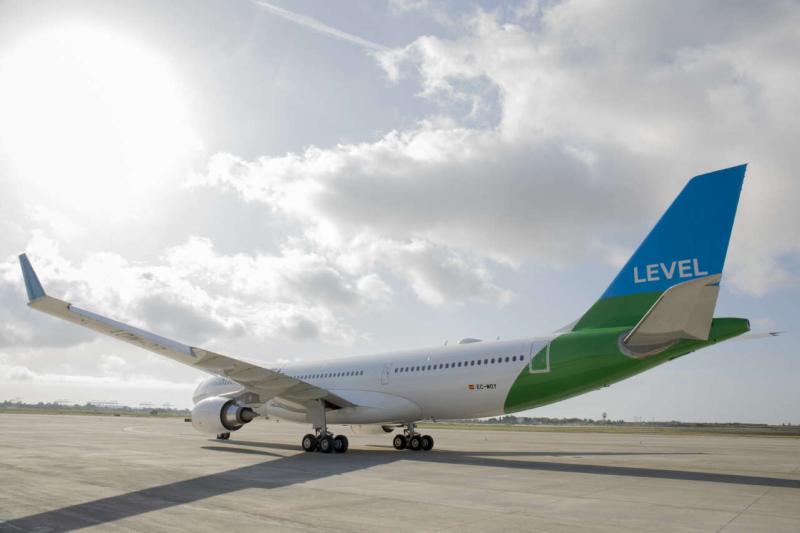 Barcelona and Santiago de Chile are once again connected after LEVEL resumed direct flights between the two cities on October 31st, kicking off the 2022/23 European winter season.
The low-cost airline is the only one that connects the Catalan city and the Chilean capital, operating with four weekly frequencies on Mondays, Wednesdays, Fridays, and Saturdays distributed in the following schedule:

Airfares start at €375 per way and can be purchased directly on the www.flylevel.com website, as well as through Iberia's official airline channels.
Celebration Onboard
To celebrate the resumption of this Santiago – Barcelona route, LEVEL received its first passengers on the route with various gifts, including a map of Santiago and a notebook from Chile Travel, SERNATUR's brand for the international public. In addition, a ceremony was held at Nuevo Pudahuel Airport with members of the airline's crew, who cut the ribbon to officially inaugurate LEVEL's return to Chile.
The fact that Barcelona will once again be directly connected to Santiago de Chile is great news. The two cities share social and business ties, which is why at LEVEL we wanted to reconnect the two destinations," said Lucía Adrover, LEVEL's Commercial Director. "And we do so while being the only airline that connects Ciudad Condal with the Chilean capital. Besides the possible synergies that this connectivity can generate, we are also offering our clients a very attractive destination such as Santiago de Chile, with the possibility of experiencing the southern summer there", she concluded.
Chile, a Country of Contrasts
With the recovery of this route, LEVEL will allow thousands of Europeans to enjoy the southern summer. In fact, autumn and winter in Spain are the best seasons to travel to Chile and Santiago. It is worth noting that the Chilean capital stands out as a cosmopolitan destination of great interest, not only for the business sector, but also for its cultural offer, which can be appreciated in the Bellavista neighborhood, with its gastronomic offer and historical heritage.
Santiago is also the gateway to discover the rest of the country, as it is a connection point to other national destinations such as Rapa Nui, the Atacama Desert, the Patagonian fjords, and Torres del Paine, among others.
---