Providing unique experiences in astrotourism, wine tourism, and wellness, Chile makes a landing at an exclusive travel event in London.
---
Experience Latin America 2019 shows off the unforgettable destinations of Latin America to the European market. This event will be held between the 10th and 12th of June in England, and Chile is looking to make new deals together with 26 national companies.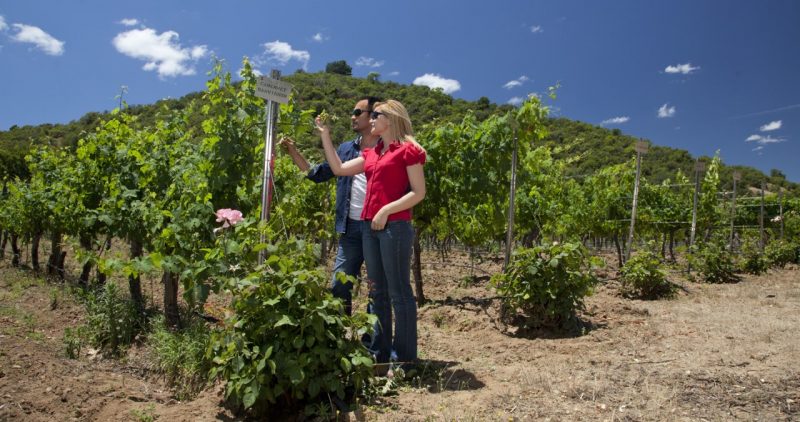 The United Kingdom is one of nine strategic markets outlined in the 2019 Chilean International Promotion Strategy ("Estrategia de Promoción Internacional de Chile 2019"). In 2018 alone, 57,998 people arrived in country, a 6% increase over the previous year. To continue growth in this sector, Chile has established a series of actions, including participation in the Experience Latin America 2019 (ELA), one of the most prestigious destination promotion forums in Europe.
Aimed exclusively towards tourism industry professionals, the sixth version of this international event looks to boost attractions in each represented nation with pre-scheduled, "one-on-one" meetings among 140 providers from Latin America and 350 British and European buyers.
Chile will participate with 26 national companies that offer experiences in nature tourism, cuisine and cultural heritage. The main attractions will be wine tourism and astrotourism, especially given the upcoming total solar eclipse on July 2nd, set on the stage of the Atacama and Coquimbo regions to fully appreciate this natural phenomenon.
 SPONSORSHIP AND EXPERIENCES
The Undersecretary of Tourism, Mónica Zalaquett, stated that "Chile has been part of the ELA since the beginning due to our understanding of the value this market has. In fact, The United Kingdom pictures a strategic market for advertising Chile; we had chosen to pursue it based on several reasons such as maturity, connectivity, and the amount of arrivals and foreign currency exchange. Our participation in this fair will be bolstered given our roles as sponsor for the event. It is a unique chance to make new market relationships and to provide synergy as South American countries in marketing our attractions".
Innovation seminars and social activities will be held over the three-day event in order to strengthen bonds among participants. Such interaction, according to the national director, Andrea Wolleter, shows how the event is of the highest quality for the tourism sector in Chile.
"ELA is the perfect occasion to promote the experiences we offer to Europe, those that have made us a priceless world-class destination. This year, we wish to show off the attractions most interest British tourists, such as our local nature with the creation of a new National Park Network in the Patagonia; wine and cuisine, thanks to our well-known wine routes; our cultural heritage, with gems like Chinchorro mummies and the churches of Chiloé; our wellness offerings, beginning with our wonderful natural springs; and especially our astrotourism. The incomparable quality of our northern skies will allow the best experience of the total solar eclipse this July 2nd", Wolleter affirmed.
Experience Latin America 2019 (ELA) looks to embody the diversity of landscapes and rousing touristic experiences worth living in Latin America. The Stamford Bridge in London will be this year's stage at the Chelsea FC.
---