Reserva Las Torres Reopens Interpretive Trail in Torres Del Paine
---
After being closed for several years, Torres Del Paine once again has a sustainable and long-lasting interpretive trail.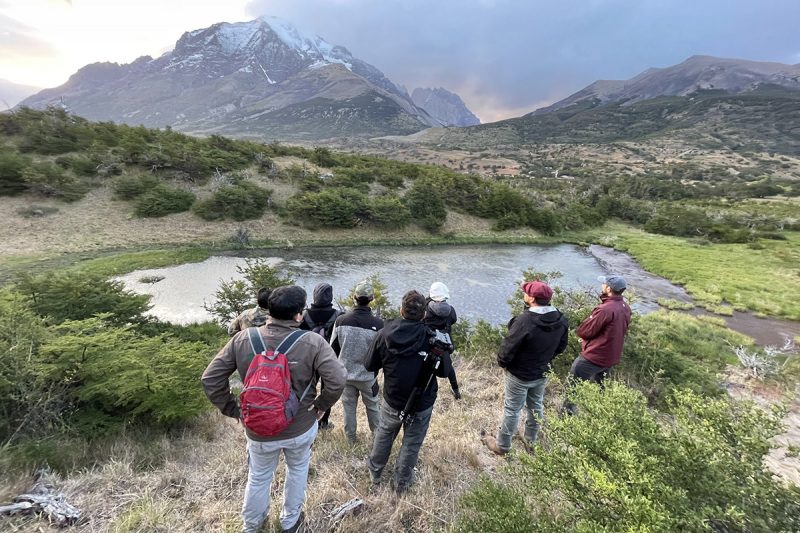 After being closed for years, Torres Del Paine Reserve reopened the interpretive trail located in one of the most important tourist attractions in the country: the Torres Del Paine.
The reconstruction of the interpretive trail of Reserva Las Torres is the result of an alliance between its NGO AMA Torres Del Paine and La Crianza. Through its "Senderos Sostenibles" project, La Crianza contributed nine tons of plastic wood, an innovative construction material made from recycled plastic from its own packaging.
In a ninety-minute walk, visitors of any age and origin will be able to spot some of the more than 30 species of birds present; appreciate orchids, pimpernels, native trees such as ñire; walk on wetlands or learn a little more about the geomorphology of the area and the formation of glaciers.
All this on an infrastructure built with nine tons of recycled plastics, recovered thanks to the recycling of hundreds of people throughout Chile. It is estimated that the length of these materials is one hundred years, which there will be a trail with for a while in Las Torres Patagonia.
"More and more we are looking for a world where the circular economy matters and where things can actually be reused. Today, something as simple as a product of mass consumption does not end up in a garbage dump, but rather as the foundation of a sustainable and interpretive trail in the middle of the Torres Del Paine National Park" NGO AMA Torres Del Paine President, Mauricio Kusanovic, said.
Characteristics of Torres Del Paine Interpretive Trail
The 2.2-kilometer route is once again available to locals and visitors so that they can enjoy nature and learn about the Torres Del Paine ecosystem. With its rehabilitation, a perfect balance between tourism and environmental protection has been achieved, allowing for current and future generations to enjoy the natural beauty of the area without compromising its conservation.
It was designed with all the international standards in sustainable trails and the participation of experts in this field was included. The participation of volunteers who for months contributed all their energy and work force for the materialization of this unique project in the region was added to these efforts.
In turn, professionals from the NGO AMA Torres Del Paine prepared all the signage and interpretive layout to make the trail a space intended for broadcasting a message of knowledge and conservation to tourists, locals and student groups that usually come to the Torres Del Paine National Park and Las Torres Reserve on environmental education activities.
The result is a very new trail, easy to access and pass through, and which becomes an unbeatable option to get closer to the fauna and flora of Patagonia without great physical effort. The route is equipped with five stations, viewpoints, bridges, walkways, information panels, and bird watching points that allow you to appreciate and learn about the Patagonian ecosystem in a comfortable and safe way.
"We are grateful for this important alliance that today allows us to continue contributing to the conservation of Torres Del Paine with innovative and sustainable projects. With the inauguration of this interpretive trail, we share wetlands, forests, and a lagoon. The trail, with its walkways, bridges, and viewpoints, shows these places of high biodiversity with due care," Las Torres Patagonia General Manager, Josian Yaksic Kusanovic, said.
Click here for more information.
---
Interpretive Trail in Torres Del Paine