Santiago González, Director of ICCA and meetings tourism:" Chile has a leading role in Latin-America"
---
Chile has placed itself as strong destination for meetings tourism. Not going any further, almost fifty international congresses were hosted by the country between 2017 and 2018.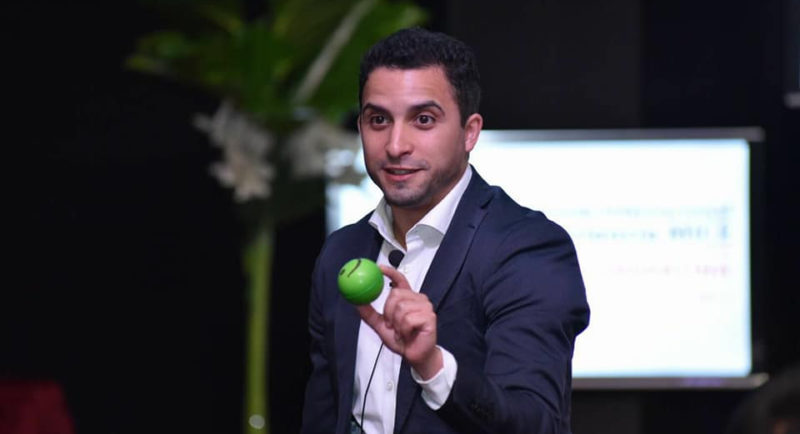 For some time, Chile has placed itself as strong destination for meetings tourism. Not going any further, almost fifty international congresses were hosted by the country between 2017 and 2018, which means that for these events, more than 40 thousand meeting tourism organization representatives from different parts of the world will come in the next six years.
This only considers events registered by ICCA, the International Congress and Convention Association, organization representing the global community of international associations in meeting tourism. With no doubt, these figures place Chile as a natural destination for the development of the so-called MICE tourism.
The Tourism National Service (Sernatur), through its Meet in Chile program creates links with leading professional from different work areas to enhance Chile as meetings tourism destination on a global level, all through economic support and technical consultancy.
Key part of an ambassador working on this area is to position the country as natural destination for meetings, that's why training is important to make the most of our land's qualities. On this context, during last year's November, Sernatur trained seventy new international organizations leaders, a chance when Santiago González, Director of ICCA for Latin-America and the Caribbean visited us.
González has a wide experience on team management and coordination, projects and budgeting. During his presentation, he remarked Chile's safety and facilities, features that have placed the country among the first four in South-America according to the last ICCA ranking that measures the quantity of congresses held annually by each destination. The next ranking will be announced on May 2019.
For the Uruguayan, who has been ICCA Regional Director for almost six years says, "Chile's role in Latin-America is a leading one", because the events to be held from now until 2024 "are not a small number, is the result of a deep work. And these events are purely ICCA, that within meetings tourism is a part of the segment, these are not all the events Chile will be hold, there are going to be many more. This result is important".
– How do you see Chile as meetings tourism host?
–If you look at the ICCA ranking of the last years, within our region, we are talking about countries that have always been in the first places, like Brazil, Argentina and Colombia and, somehow, Chile is joining them. This also reflects on our ICCA membership.
It is worth mentioning that ICCA has representation on ninety-six countries and lands among the globe, thanks to the more than one thousand companies and organizations that are members, among them, Sernatur, Viña del Mar Convention Bureau and congress organizing companies CasaPiedra, Eventual and Santiago Business & Conference Center.
MEET IN CHILE: WORKING DAY BY DAY
In the last years, Sernatur and the Tourism Under-Secretary has recognized Chileans representing international associations with the Meet in Chile program, that delivers technical tools and personalized support material to help them apply Chile as host of future international congresses and seminars. Santiago González assures that these program trainings "are key to empower people".
– Why these trainings the Meet in Chile program grants are important for our meetings tourism ambassadors?
– Assemble different association leaders, having a room with seventy people and all very active creates the correct space for generating a motivating conversation, an empowering one. This is a voluntary work that many times is very exhausting for the people that has other things to do and it is vital not to lose that motivation.
–How do you motivate professional?
–The program lectures are aimed to the challenges they face, pointing directly to the heart and professionalism, so they can be destination ambassadors and achieve this effect on their peers from all over the world, which is contagious and can create new opportunities for Chile.
According ICCA's Director, the follow-up work made by Sernatur since 2016 through this program has been extremely important, because the work of Chile meetings tourism representatives is based on –he insists- motivation. "Think that, when a congress is held, usually an association is linked, as minimal, to some other association. Cardiology, for example, is linked to Pediatrics or to
Surgery, then, a specialty created a multiplying effect. For this, this work, from now on, on a middle and long term is key, but day by day work is something you can't forget.".
This daily work Santiago refers to has its revenues: only considering the twenty-eight international events won in 2018 and to be held in Chile in the following six years, the expected incomes for our country on meetings tourism concept would be more than nine million dollars (versus an associated expense of barely US$22.747), thanks to the joined work of Sernatur and national bureaus.
–According to what you say, an important work has been made. What we have left to do?
–Notoriously, what Sernatur and the bureaus have left to do is to give continuity and make a follow-up to make sure that every time an event was held, it left a deep impact. Is key for Chile to keep pushing and working deeply, day by day. These activities motivate the raw material you have, because you do have it, there are other countries that do not have this material, and this is important to highlight", he says.
---