Santiago Mice is the new way of doing meeting tourism in the capital city
---
The Santiago Regional Corporation took over the task of promoting the city as a destination for conventions and business, the Santiago Mice initiative.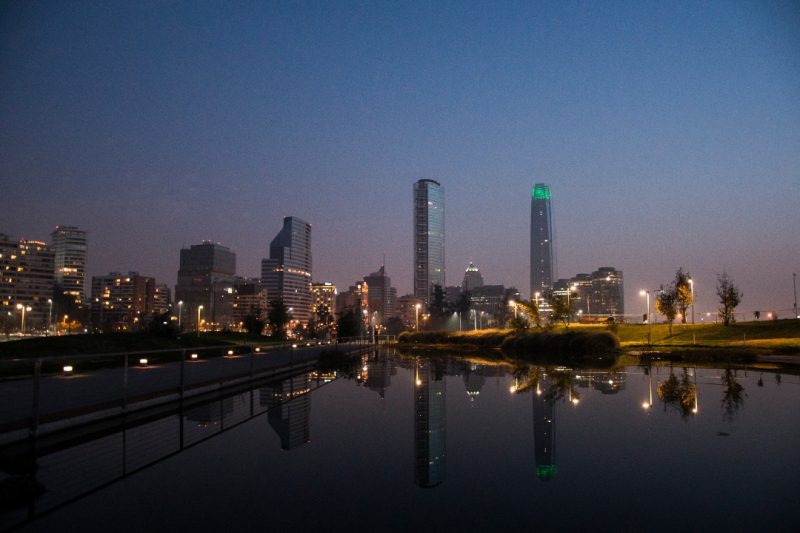 The Chilean capital city is particularly important within the meeting tourism industry since it hosts the country's largest number of international events; hence, a reactivation hand in hand with SantiagoMice will help position the city and Chile in the Association of Congresses and International Conventions (ICCA) ranking.
According to the ICCA 2019's ranking, Chile is the fourth country hosting international congresses in Latin America, while Santiago has the third place in Latin America and first in Chile.  Under this scenario and a Covid-19 era, the Santiago Regional Corporation will take on the role of reviving the meetings, incentives, conferences industry and international events with the goal of being the best in MICE tourism in Latin America.
Why Santiago
Because it is a cosmopolitan city full of contrasts, offering culture, heritage, modernity, and entertainment, located a few kilometers from the sea, mountains, and vineyards.  All of them invite business meetings and fun at the same time, providing a perfect mix for Mice tourism.
In the city you can enjoy adventure tourism, several outdoor activities, shopping tourism, enotourism, culture, and local and international cuisine.  Additionally, Santiago has been selected as the Leading Business Tourism Destination 2017 in South America by Business Destinations, is among the 25 most popular destinations in South America of the Travelers' Choice Awards 2019 by TripAdvisor and was highlighted by National Geographic as one of the must-see destinations in Best of the World 2018.
The city is also capable of hosting more than 8 thousand people in over 33 thousand square meters of surface area for conventions and fairs, and has more than 14,000 high-standard rooms for delegates.
Additionally, the capital of Chile is well connected with daily and non-stop flights to cities overseas via several airlines and with an annual capacity to receive millions of passengers at the Arturo Merino Benitez Airport.
Santiago MICE

Santiago MICE is the program of the Santiago Regional Corporation for Mice Tourism.  Its General Manager is María Jesús Vera, who spoke with Sernatur about the new role they are taking on, the challenges they see as a corporation in promoting Santiago as a destination, how meetings tourism is developed under Covid-19 times, and the collaborative work they are developing along with Sernatur.
How do you conceive the task of positioning Santiago as a MICE destination?
We take it in a very positive way and with a lot of enthusiasm.  We believe that the Corporation has a lot to offer in this area, especially a lot of energy to work under different environments and approaches that will allow us not only to position Santiago as a first destination for meetings in Latin America, but also to professionalize the sector and contribute to making the city a great host for all types of events that will benefit it economically, culturally, technologically and scientifically.
What is the biggest challenge you face?
It is especially important for us to generate confidence in the industry.  To believe again that things can be done as partners and together.  That will be, without a doubt, one of the most complex aspects of this initiative, but we believe that with effort and, above all, a lot of communication and care, we will come out stronger and more successful.
What initiatives will you promote to boost more congresses?
We have three main lines of work in that regard.  The first one is to support the candidacy of our associates through MICE Board members and the benefits we can provide as a Corporation at the Santiago Welcome Point to receive delegates and provide a better service.  The second one is our incorporation to ICCA, where we will dedicate ourselves to generate nominations for the Metropolitan Area and work together with other regional services to offer better competitive advantages versus the rest of Latin America.  And the third line is dedicated work with national associations, whom we will support during their processes to attract events to our region and organize and execute them, offering support before, during, and after the event.
How will you work under a Covid-19 scenario?
The first thing we will do is work with business people and entrepreneurs, the sector most impacted by this crisis.  The idea is to be able to recover their trust and, from there, begin a more executive work to reshape the offer, promote the city, and reactivate the sector.  We believe that MICE Tourism will be the last reactivating engine of tourism, but if we work from now on, it may also be the most relevant area to boost and reactivate tourism.
What will the collaborative work you will develop with Sernatur be like?
Sernatur is an important and critical portion and a strategic partner of the MICE work we have been developing for several years.  We have a very deep and well-established relationship of trust and teamwork that must be maintained and grown.  Our desire is to strengthen the bond of cooperation in this area and in others to strengthen the relationship between the Regional Corporation of Santiago and Sernatur.
---